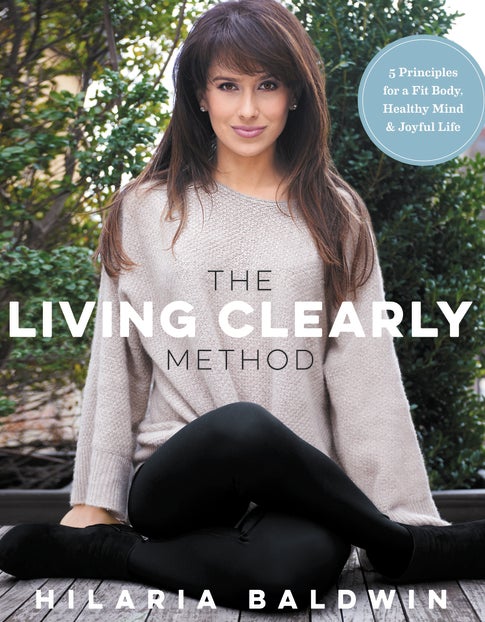 If you passed a petite brunette parading the streets of New York, wearing six-inch stiletto heels, you wouldn't think twice. But one who's simultaneously carrying an infant, guiding two toddlers with one hand and two dogs with the other while making a swift pit stop to strike a yoga pose (sometimes balancing on a park bench or railing), you might even do a triple take. Hilaria Baldwin, three-time mother, author, yogi, recovered workaholic, and wife to Alec Baldwin, talks about her 'fourth child,' The Living Clearly Method, the one way that the social media 'bullies' hurt her to the core, a revealing sign that you're not caring for yourself, and how to transform your well-being in just a few minutes a day. 
During the initial seconds of our conversation, Hilaria is already juggling tasks. "I just finished making a smoothie for Carmen and I'm now nursing Leo," she explains, through the intermittent coos in the background. She continues, "People think that Alec and I have all of this help, but we don't. My family and Alec's family aren't here. We're doing this like everyone else."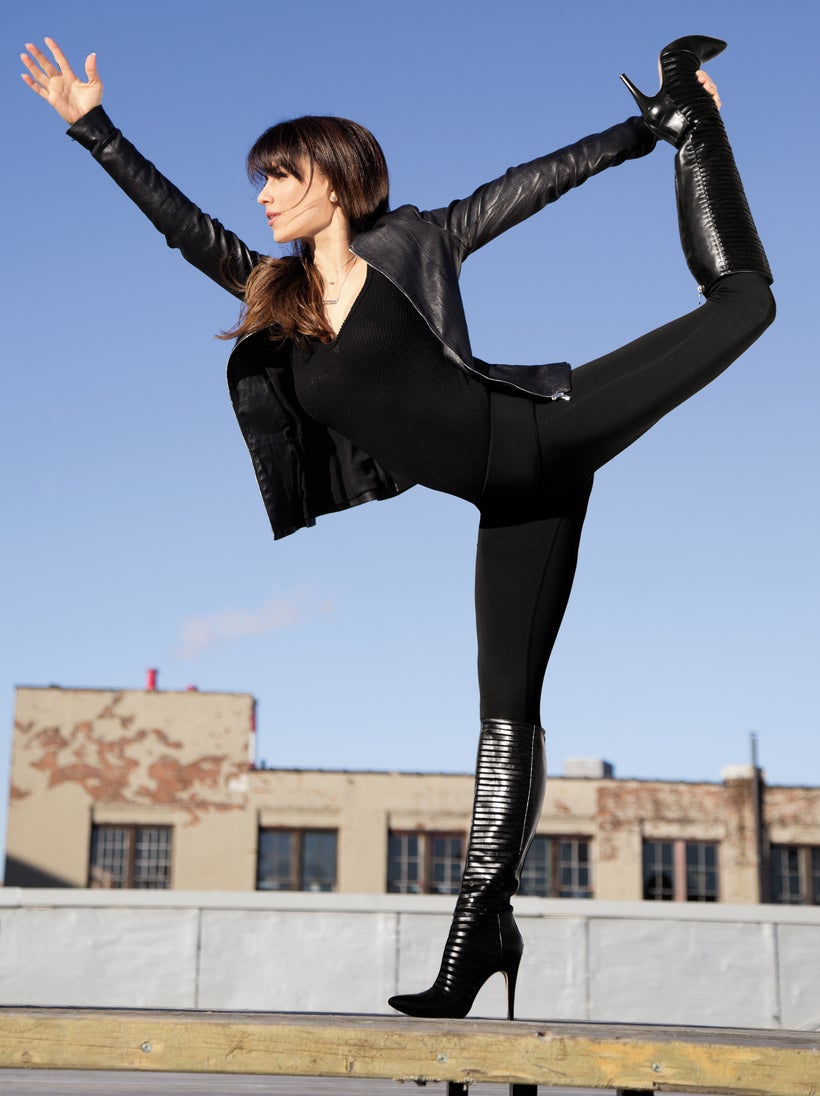 No stranger to grueling hours and running herself literally to the ground, it's her former career as an aspiring gymnast and dancer that ultimately destroyed her body, tested her will and resurrected an even stronger resolve. 
"I used to deal with pain as an every day part of life when I was a gymnast," she says. "Cuts on my feet and all of that; I actually used to like it." But her body didn't, and despite its protests, crumbling piece by piece, Hilaria's determination diluted the agony. It wasn't until an existing injury -- compounded by a fall, leaving her straddling a year on crutches or a full hip replacement -- that she was brought to a screeching halt; a year of healing that forced a reflective pause that gave rise to a more calm and balanced perspective.
"I approach life as a series of steps now," she explains, "and that's something I learned in gymnastics where I had to break everything down and focus on each smaller move before I could complete the routine." 
The five principles in the book, Perspective, Breathing, Grounding, Balance, Letting Go, are applicable methods for mindful eating, tension release, and even heated conflict resolution techniques. "People affect me in different ways on social media sometimes," she admits. "But the only thing that makes me teary is when someone tries to say that I'm not a good mother or making my kids a priority."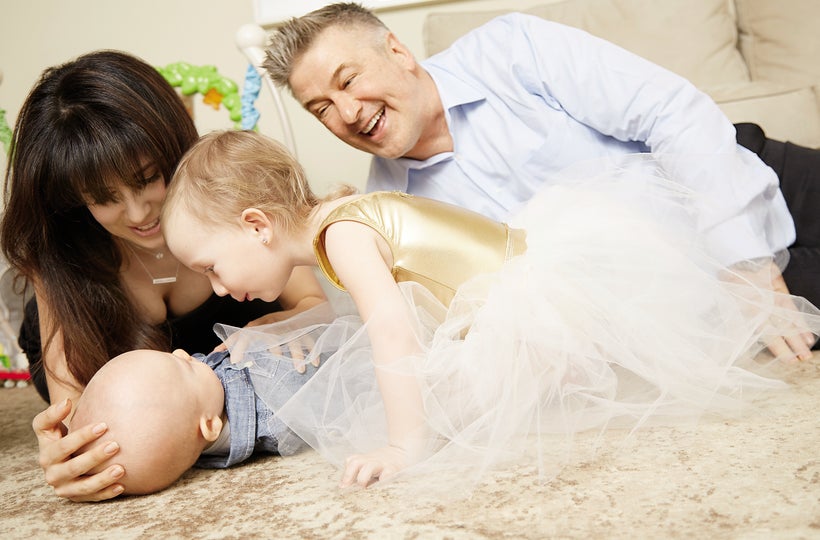 Hilaria brings attention to specific bullies on Instagram by showcasing their negativity, which has lessened the incidence. And in spite of the sting from their words, it's putting her own pillars of advice into practice -- pausing, breathing, and assessing the consequences -- that allow her to handle it with grace. 
Acknowledging that it can feel monumental for anyone in today's bustling lifestyle to capture even seconds alone, Hilaria reinforces the payoff:
"If you can stop for a moment and focus on taking some deep breaths for just seconds, feel your lungs, your heartbeat, your jaw as it relaxes, you can be whisked into the present moment so that you can see what's really happening and be rooted in yourself." She continues, bubbly and childlike, "Alec and I argue like any couple, and as we integrate each principle into our lives, we find that the work is contagious."
"When a wife or husband picks up the phone after the other calls, and they quickly reply with, 'Yes. What is it?' right away, that's a sign that they're not being taken care of or they aren't taking care of themselves," she says. For those who are seeking a new connection or in an existing relationship, she advises, "Be with someone who wants you for exactly who you are. I don't want anyone or any friend to be with me because they want something else from me other than who I am. You have to know what you need before you can see what's missing."
The Living Clearly Method, brimming with yoga poses that correspond to the five principles, is also full of recipes, comedic, Cirque-du-Soleil(ish) snapshots with her husband, and practical direction.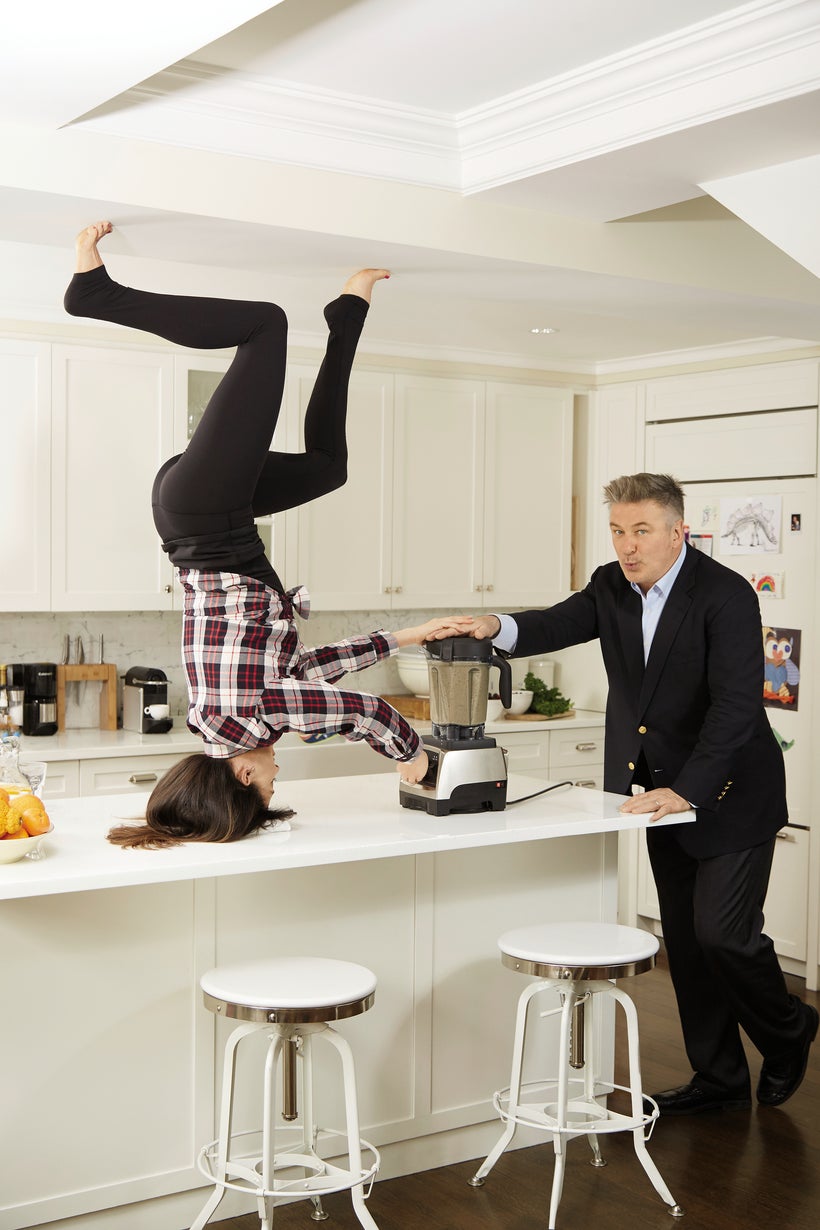 Adjusting momentarily as she finishes nursing, Hilaria adds, "With everything going on with the book launch, I recently only had ten minutes to myself. Not enough time to sleep or anything, but it was just enough to take some deep breaths before going right back into the chaos again." 
REAL LIFE. REAL NEWS. REAL VOICES.
Help us tell more of the stories that matter from voices that too often remain unheard.
This post was published on the now-closed HuffPost Contributor platform. Contributors control their own work and posted freely to our site. If you need to flag this entry as abusive,
send us an email
.