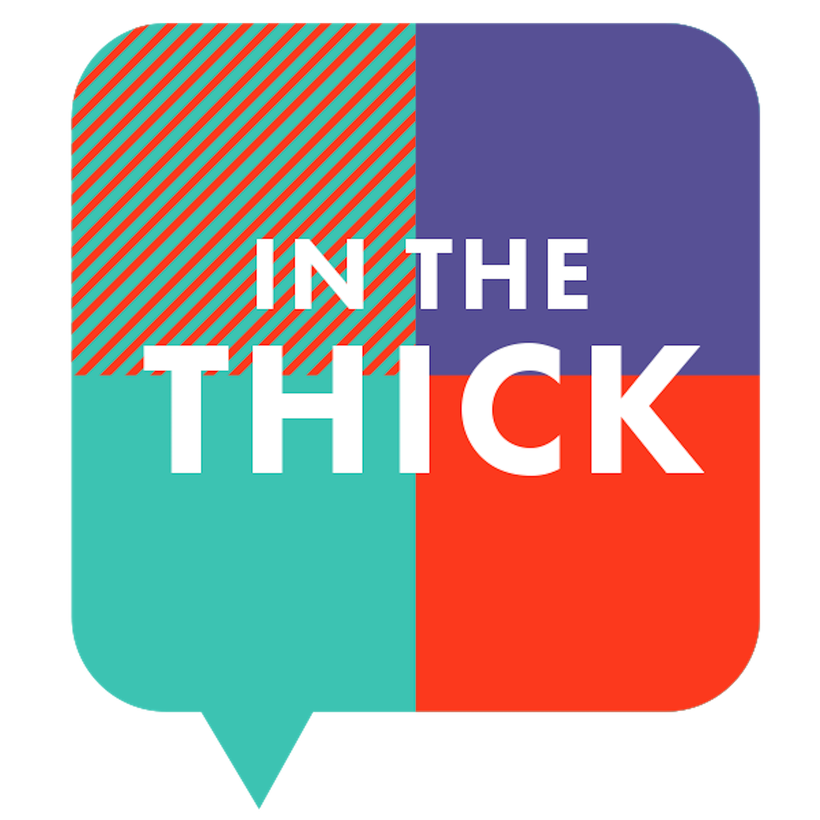 When you deport millions of people who speak Spanish, the urge to learn English increases in Hispanic communities. When no one in a newsroom speaks Spanish, immigrant stories from our community are suppressed in mainstream media. Major newsrooms have made strides to elevate Hispanic talent (see here, here, here), so immigration coverage has increased and improved. Until recently, however, the booming podcast market was wide open for English-language conversations about issues affecting minority communities. Enter In The Thick by the Futuro Media Group, a podcast born to fill that void in the listeners market.
Why In The Thick Works
Launched in February 2016, In the Thick combines two of the best Hispanic broadcasters in America. The first is the legendary Maria Hinojosa, who for decades at National Public Radio was one of the only Latina broadcast voices in American mainstream media. The second is Julio Ricardo Varela, the publishing entrepreneur behind the infamous Latino Rebels blog and broadcasting veteran of Al Jazeera.
Where Maria's decades of objective journalism pushes the envelope, Julio brings the pundit's elbows to any on-the-record conversation. In February of last year, Maria and Julio teamed up with the excellent team at Futuro to launch In The Thick.
Now on their fifty-fourth episode, In The Thick has dominated the iTunes front-page alongside other top shows like David Axelrod's The Axe Files and Crooked Media's Pod Save America.
The show's a news talkshow format and beautiful editing make it easy on the ears; but it's the topical discussions of race and ethnicity in America "from a POC perspective", as Maria puts it at the beginning of every episode that give In The Thick the edge that has seen it skyrocket up the ranks of American political podcasting. "POC" stands for person of color.
If you're a political American as obsessed with excellent podcasting as I am, do yourself a favor and subscribe to In The Thick. Whether you're white or a minority in America, each episode offers new insights into the struggles, triumphs, controversies, and compromises our communities are facing during the changes we're seeing as a nation during the emerging Trump era.
REAL LIFE. REAL NEWS. REAL VOICES.
Help us tell more of the stories that matter from voices that too often remain unheard.
This post was published on the now-closed HuffPost Contributor platform. Contributors control their own work and posted freely to our site. If you need to flag this entry as abusive,
send us an email
.