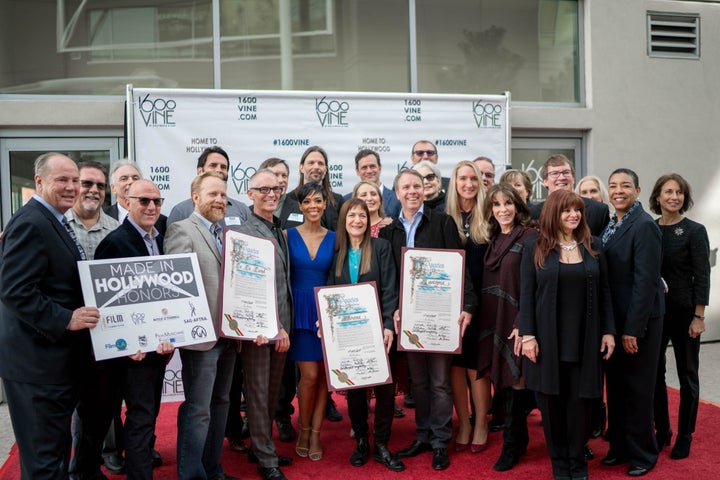 When the nation's biggest state (California,) most vibrantly growing metropolis (Los Angeles) and that fabulous state of mind called Hollywood can get highway authorities to shut down two freeways for two days so that La La Land's creators not only could shoot that mind-blasting opening number but also have a day of rehearsal, that's where you want shoot your film.
Hollywood gave birth to and perfected the art of films, hooked the world on that ultimate entertainment and then watched production seduced off to tax dodges around the world. The most creative little town in that world is now engaged in a passionate effort to seduce movie-making back home to Hollywood. That was the jubilant message of the 6th annual Made In Hollywood Honors (MIHH) at which La La Land, Moana and Zootopia were accorded the good-luck charm accolade which has watched four of its honorees go on to Oscars® in its first five years of its existence. The betting is that MIHH will add two more Academy Awards® winners to its alumnae list this year.
Held annually on 1600 VINE's Heart of Hollywood Terrace, astride the historic site of a movie town monument, the Hollywood Brown Derby, this year's ceremony was filled with confidence that the MIHH honors program had never before saluted a slate of films which better argued the superiority of home cooking.. the great traditions, the reservoirs of in-front-of-the-camera and behind-the-camera talents and the finest facilities which uniquely comprise Hollywood.
As host Los Angele City Councilmember Mitch O'Farrell and co-host actress Jazmyn Simon enthusiastically discussed, La La Land is a love story and an in-love-with-Hollywood story. The Made In Hollywood Honors are the Los Angele City Council's recognition of films nominated by the Academy of Motion Picture Arts and Sciences® as Best Feature or Best Animated Feature. Each September, those Hollywood-made productions nominated for the Emmy® similarly receive the MIHH distinction. O'Farrell's collaborators in the annual commemoration are six nfluential fellow sponsors: SAG-AFTRA, the California Film Commission, Film L.A., Teamsters Local 399, the Film Musicians Secondary Markets Fund and the Producers Guild of America, together with MIHH partner and co-sponsor, 1600 VINE and its managing partner, Klein Financial Corporation.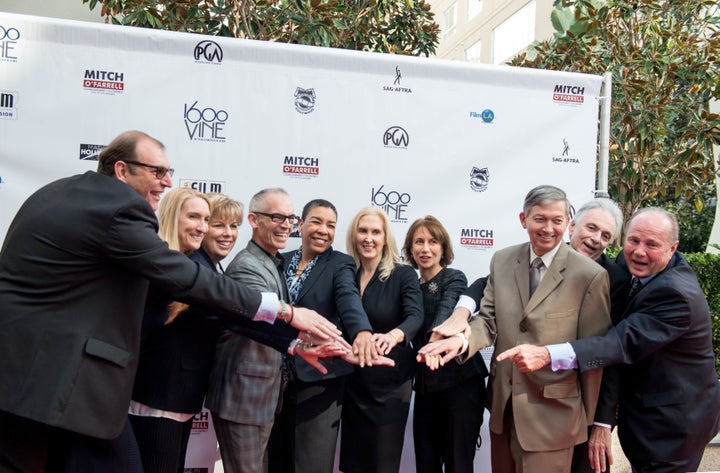 Producers (Osnat Shurer and Clark Spencer, respectively) of the two Disney productions, honored at the proceedings stressed that every aspect of Moana and Zootopia was accomplished in Hollywood and that Walt Disney had first established his production company 80 years ago only blocks from 1600 VINE's location at the corner of Hollywood and Vine. It was a very "go Hollywood:" event. "Moana's cast and crew of more than 400 reflect the talent and expertise that Hollywood's community of artists and technicians brings to the screen," Osnat Shurer, observed. And Clark Spencer pointed out that a cast and crew of more that 600 hundred contributed to the success of Zootopia. Every aspect of each ot the two animation honorees was created in Hollywood.
On behalf of La La Land, Location manager Robert Foulkes noted that "La La Land is a celebration of the best of Los Angeles and represents what our film-friendly community can bring to the screen and the jobs it can bring to the reason. With a cast and crew of thousands of actors, dancers, singers, musicians, background actors, technicians and other artists and crafts persons, filming took place across more than 60 places in the region." He pointed out that many of the locations depicted have enjoyed greatly expanded business.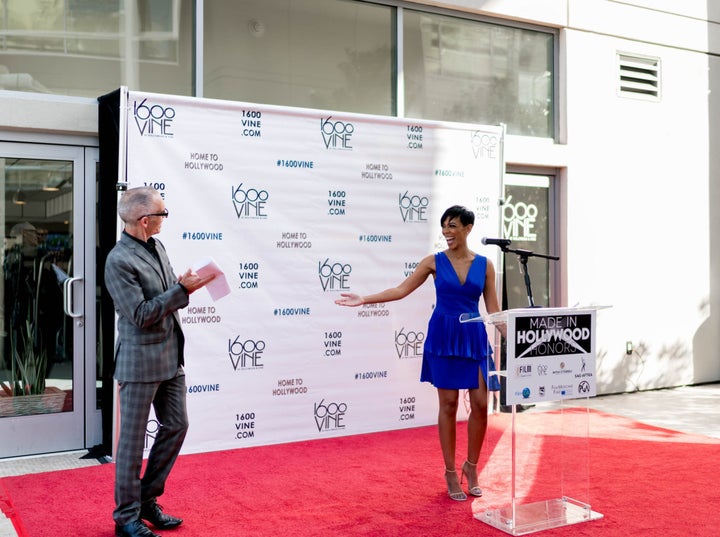 Ms. Simon's hosting reflects another aspect of the resurgence in production enhanced by the California Film Commission's recent increase in accessible tax subsidies and Hollywood's compelling new effort to achieve local production resurgence. She stars in the hit HBO series "Ballers" which has moved its production from Florida to California by way of the expanded tax credit program that went into effect in 2015. The show's third season is currently filming in the Greater Los Angeles area.
In making the presentations, O'Farrell noted. "On behalf of my colleagues on the Los Angeles City Council, I want to extend my sincere appreciation for all thosE involved in the production of locally based film and for their work in bringing Hollywood back to Hollywood." That extent was confirmed by the fact that each of the animated films
The event opened with a performance by La La Land dancers, Jillian Meyers and Dominic Chaiduang, to that film's Oscar-nominated song, City of Stars, a dance on the roof of Hollywood reflecting the town's high hopes for the La La Land effect.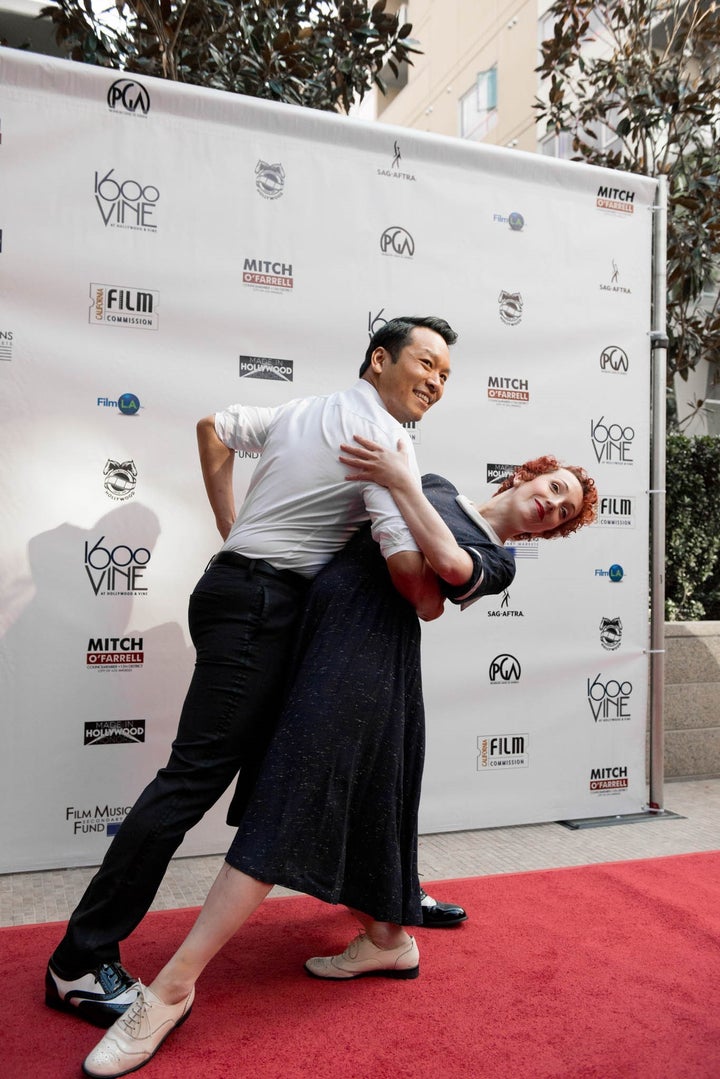 Award recipients included, for Moana, Osnat Shurer, producer, and for Zootopia Clark Spencer, producer. Receiving for La La Land were Justin Hurwitz Composer Producer, Linus Sandgren Cinematographer, Mandy Moore, choreographer, Milly Iatrou Supervising Sound Editor, Robert Foulkes Location Manager, Steve Morrow Production Sound Mixer, Tom Everett Scott Actor, Jillian Meyers Dancer, Dominic Chaiduang Dancer.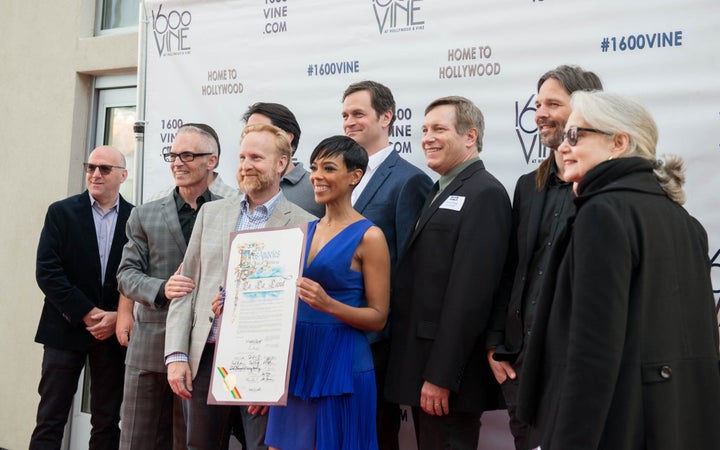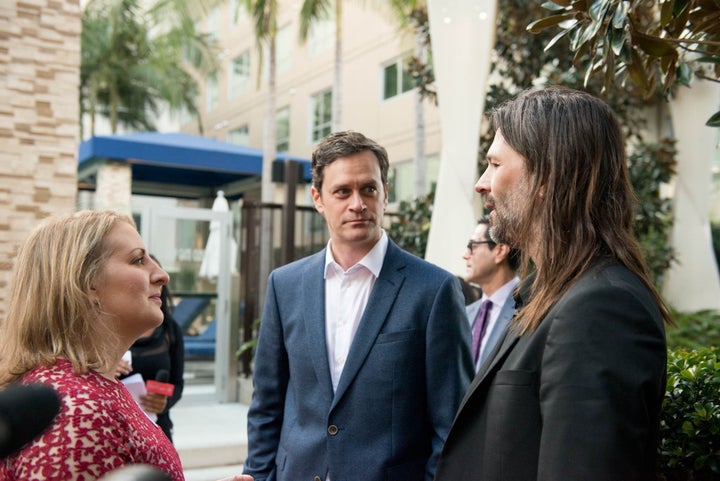 Support HuffPost
The Stakes Have Never Been Higher
Related
Popular in the Community