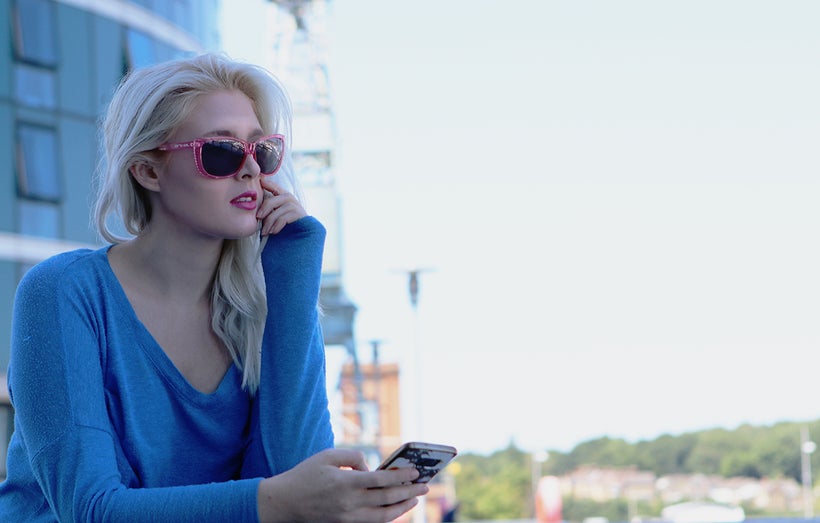 For as long as I can remember, I have always wanted to be a chef. Food just had this way of bringing everyone together, creating happy faces and even happier bellies. It was something that you could be as creative or as technical at as you liked.
As a young girl, I had no interest in dolls or games - I used to just sit and create little play menus for my family, make them choose their preferred dishes and dream about what I would do if I could get my hands on those different ingredients. Although at that age, it would have just created a mess – I very strongly remember trying to make fudge at one point which ended in a disaster (but that's a story for another time!)
As I got older, my passion and love for the kitchen and for food overall just kept growing. From the age of 14 I was cooking the Christmas dinner by myself, first with a very detailed list of instructions and under the watchful eye of my family, then year by year as I required less help and found my home in my chef whites, I knew that I was flourishing in the heat and under the pressures of a kitchen.
I attended catering college, won 2 'Chef of the Year' awards, attended multiple restaurants and gained experience from some of the best chefs around. I graduated early and moved to the South of France to continue exploring my love for the industry – it was only when I required two operations on my hand following a kitchen incident that I suddenly had lost my creative outlet and the only thing I had ever loved. I was lost. How was I supposed to just start all over again?!
I hit a very low point in my life and decided to go back to UNI and study the behind the scenes of the catering and hospitality industry in the form of Hospitality and Event Management. Something that kept me holding onto the apron strings of the industry, so to speak. While in France I started to keep an online journal, (or a blog) with my recipes and adventures so that I could keep them all in one place – to look back on when I came home. I thought this was a good time as any to re-start blogging as I started my new and scary journey, as I thought that other people may be going through the same thing as I was. I created a new site, started uploading recipes for students that didn't have the time and money to cook but still wanted decent and tasty meals and before I knew it I has gone from blogging a few times a month, to once a week, to a few times a week.
My blog has gone through a lot of different themes and formats over the years. From focussing purely on food, to incorporating fitness and then going full mainstream lifestyle. Travel, beauty, fashion you name it, it's been on there. I wrote about things I wanted to say, other people wanted to say and things that people would want to read. But the most important thing about it, was that It gave me a place to talk about my day to day problems, worries, stresses and dreams. Stresses and worries that other people were going through and could relate too. It became a place where I didn't have to worry if everything was exactly perfect. I was doing it for me and I discovered that I was no longer lost, and I that I found another passion in my life.
Fast forward a few years and I have had some incredible opportunities through my blog. I have written for Metro, and The Guardian (along with a few other publications along the way) and now here on Huff Post. I have met some amazing and inspirational people, got to eat at some fantastic restaurants and travel to some beautiful places. It's not easy – any blogger will tell you that. It's hard work. It's stressful, it creates its own problems, and dramas and it's competitive. Like any job it has its ups and downs. But the main thing, for me, is that it gave me my voice back.
I can be creative. I can be open. I can be me, and that… is the most amazing thing in the world!
REAL LIFE. REAL NEWS. REAL VOICES.
Help us tell more of the stories that matter from voices that too often remain unheard.
This post was published on the now-closed HuffPost Contributor platform. Contributors control their own work and posted freely to our site. If you need to flag this entry as abusive,
send us an email
.