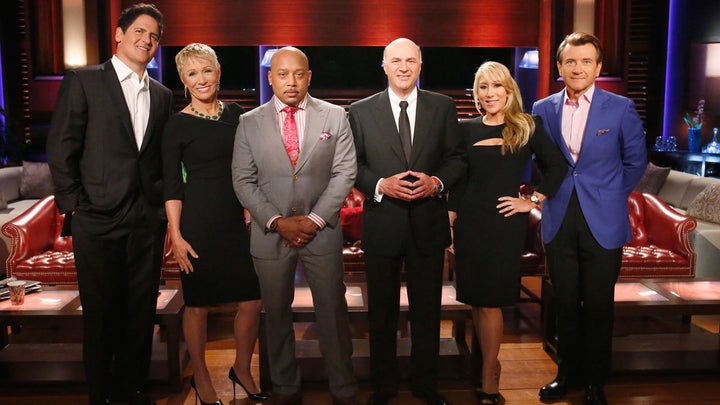 Brian Lim's parents immigrated to the United States in their mid twenties so that Brian and his two other siblings can have a better chance at getting a better life. Lim's parents opened a donut shop in Los Angeles, and would often work 18 hour work-days to make ends meet. Growing up, Lim would help at his parent's shop after school and work full time during the weekends. This experience of helping his parents and witnessing their hard work gave Lim a strong work ethnic that allowed him today to form not one, but three businesses: Emazing Lights, iHeartRaves, and IntotheAM.
Brian Lim first stepped into the Shark Tank 2 years ago with Emazing Lights and blew the sharks out of the water. Robert Herjavec called him the most impressive entrepreneur they have ever had on the show, with all the sharks making offers. Lim took on a deal with Mark Cuban and Daymond John ($650,000 for 5 percent equity and 20 percent commission on licensing deals), and since then, his businesses have grew rapidly.
In an exclusive interview with Lim, he shared that he was largely influenced by his parents to start his own business. Seeing his parents work 7 days a week selling donuts for 30 cents per piece inspired him to work hard. Lim had paid his own way through college by working part time, and had secured an impressive job at Deloitte. However, at Deloitte, he did not feel a sense of accomplishment, and felt more like he was doing a mundane job. He wanted to work towards something that he could be proud and make a difference in people's lives.
While working at Deloitte, he started to sell LED-powered gloves to kids at the local Jack In the Box. He saw that the kids really enjoyed playing with the LED-powered gloves, and increasingly more kids would show up every weekend to buy his gloves. As demand became stronger, he decided to leave his job at Deloitte after 2 years to work on Emazing Lights full-time. It was challenging initially, but his passion kept him going and his robust work ethic saw him through many countless nights and days of doing sales and operating the business. He credits his hard work ethnic to his up-bringing and working for his parents when he was young.
Today, Lim runs a team of 50 full time employees out of California, operates 30,00 square feet of warehouse space and is on track to generate over $20 mm in revenue this year. He is the sole founder of the business, and has remained very much hands-on with the business. His next step is to grow the business globally. In addition, he has also very committed to giving back to the community, by organizing education programs and community service events, in which he will personally volunteer his time to help other disadvantaged children and kids.
Author's note: This is a series of articles featuring 1st generation and 2nd generation entrepreneurs in America to showcase their immigrant story and how they worked hard to start their businesses. The author himself is an immigrant entrepreneur who moved to the United States from Singapore.
Popular in the Community