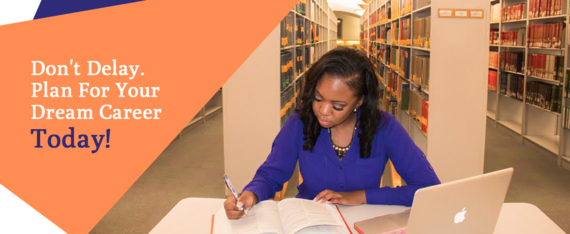 This could be the year that you land your dream job! All you need to do is implement a few career- building activities that will increase your chances of attracting your dream opportunity.
The evolution of the digital landscape has made it more convenient for job seekers to learn more about their dream company and connect with individuals from the company. No longer do job hunters have to submit hundreds of resumes to recruiters in hopes that they will receive a call back. The tables have turned. Recruiters are actively searching for YOU online! They are seeking industry thought leaders who will positively impact the company they are representing. They just need to be able to find you in the midst of the other millions of users that are online. Social media can help you to enhance your professional identity and make you an attractive candidate for your dream position.
It all starts with creating a credible professional reputation and network through LinkedIn (in the most efficient way). For individuals that dread attending multiple in-person networking events or have time constraints due to a demanding schedule, you should capitalize on the power of LinkedIn's online marketing tools. LinkedIn is the world's largest professional network with more than 400 million members in 200 countries and territories around the globe. Are you using LinkedIn to its full potential? The world is changing every day and your LinkedIn activity needs to reflect those changes in order to be relevant and relatable.
LinkedIn can increase your number of connections, opening doors to relationships that are harder to build on a daily basis. These relationships will be crucial during your job search process. These individuals can refer, recommend, and/or recruit you for opportunities.
If you are ready to maximize your opportunities in your career and never settle for less than you deserve, here are five powerful ways that LinkedIn can help you land your dream job:
1. Position Yourself As a Credible Leader in your Industry.
Some people have a skeletal presence on LinkedIn, and no one really knows that they exist. You can't attract your dream opportunity if you are invisible. Your goal is to create an alluring profile that positions you at the top of search results. Create an "All Star" profile so that employers can find you when they search for top-tier candidates. You want to make your profile so magnetic that it is ranked high in the list of the top professional profiles in your industry. How do you do that? Create a compelling professional headline, seduce employers with your summary, highlight your accomplishments in different sections of your profile, and share conversation-worthy articles. Allow others to hear your voice by publishing articles on LinkedIn Pulse. This is your chance to share your unique value proposition with the world. Don't settle for where you are now. Use LinkedIn as a personal branding tool that will showcase where you want to be.
2. Promote your Cross - Cultural Competencies.
Are you a member of a cultural organization that allows you to learn about people from all over the world? Do you know how to successfully lead and inspire diverse groups of people? As globalization has increased the complexity of the business environment, many companies are baking cultural intelligence into their business strategy. Employers are seeking candidates who are culturally aware and solutions -focused in order to capitalize on the unique opportunities that are available in the marketplace.
If you are between the ages of 17-29, you have the opportunity to position yourself for success in the job market by traveling around the world as an "Up with People" (UWP) cast member. UWP is a global education program that gives you a well-rounded cultural immersion by traveling with a group of mission-driven people from all over the world, living with host families around the world, facilitating workshops in local schools, participating in service projects that benefit the community, and performing in a 2-hour show that unites the world through music and dance. These valuable experiences allow you to build your cultural intelligence and share cultural traditions that increase trust and collaboration. Increasing the experiences that you can add to your diversity toolkit will expand the impact that you have in multicultural environments.
Use your cross-cultural competencies to highlight experiences on your resume that brand you as a global citizen who is ready to solve the human capital challenges of tomorrow. Your ability to bridge the cultural divide will make you an asset to any team and give you the edge needed to land the job of your dreams.
3. Network with Individuals Who Can Build Your Social Equity.
What is the value of your current relationships? Are your relationships moving you closer to the opportunities that you seek? If you desire to expand your opportunities in the market place, you have to be intentional about your associations. Start by taking inventory of your current relationships. What types of individuals are in your network? Are you managing a network that is building your net worth? Who are the types of people that you need in your circle in order to get from where you are to where you want to be? LinkedIn allows you to easily connect with people from all over the world who share similar interests. Identify people that you would like to add to your circle and find ways to build connections with them by creating a magnetic profile on LinkedIn. By building your LinkedIn presence and credibility, you have an opportunity to build your social currency.
Social currency is the total economic value of your relationships, both in real life (IRL) and digital. ~Tamara McCleary
Relationships are key to your LinkedIn success. Have you ever thought about building relationships with recruiters? Get to know recruiters in different industries and find out what skills they are looking for when they are seeking potential candidates on LinkedIn.
Do not add connections on LinkedIn without thinking about how you can add value to others. Being able to contribute to the growth and success of others is true online networking.
4. Connect with Your Dream Company.
Pursuing a dream profession may be a daunting task if you do not know where to start. How can you land your dream job if you lack relevant company information that is not captured on the company website? LinkedIn has solved many of your job insecurities by providing a hub of business information that you can use to connect with your dream company.
Start your journey to your dream opportunity by following your company on LinkedIn. Find the Company Page for your target employer on LinkedIn by using the "Search" bar. Use the "Careers" tab of any company page to find out about relevant company news and culture of the organization. Click the "Follow" button in the upper right hand corner of the Company Page to receive alerts when status updates are available. The company blog is also a good source of information and a great way to connect with your potential employer. Use LinkedIn to show your interest in a company by sharing and commenting on company updates,
Now determine what type of people your dream company attracts and how you can connect with those people. There is simply no better way to get a foot in the door of a target employer than to build a mutually beneficial relationship with a respected employee who works there. LinkedIn is your go-to resource for acquiring information about professionals at the company. Type the company name into the search box and, when the results appear, refine the search by checking the box that only shows you people currently working at that company. This is your chance to use employee profiles to find out if your skills and values align with the needs and culture of the company. You want to know as much as you can about the company and organization leaders so that you can articulate why you are a good fit.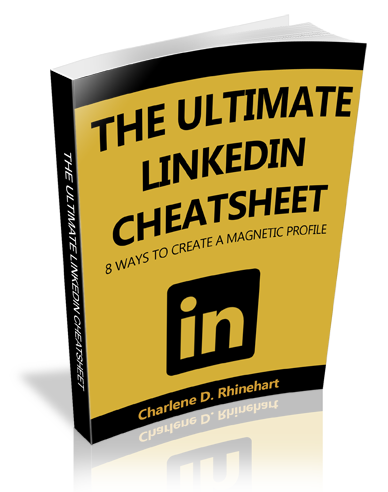 Are you ready to land your dream job? Start using LinkedIn to connect with people from all over the world. In today's digital economy where LinkedIn rules the professional job-hunting process, why would anyone settle for less when they can perform work that allows them to be their best? You can have any job that you want because you now have access to the tools that will provide you with the information you need to know. The key to landing your dream job is to position your profile in a way that allows you to connect with the right people and ask the right questions. The information that you need is available online, and your LinkedIn profile can help you gain exposure to opportunities you never knew existed. Your dream job is only one relationship away!