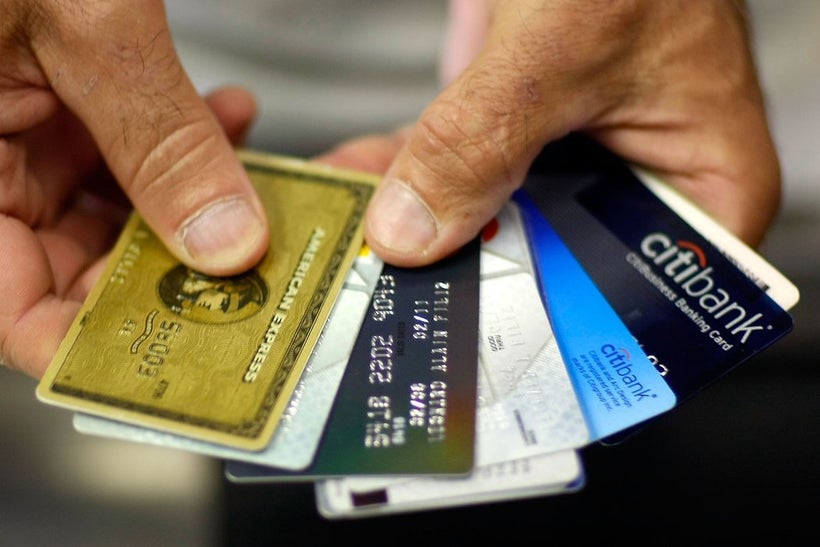 American Airlines will sell you extra points at 2.95 cents per mile.
Delta charges 3.5 cents. United 3.5 cents. These are very inflated values and generally not a good deal for flyers, except to top off your accounts.
The Points Guy, Brian Kelly, in a recent post, values points from these same airlines at about 50%.
The MileageClub.com says they will sell you points at the following rates:
Delta: 1.85 cents - 2.35 cents
Mileage brokers buy miles and reward points at an average rate of 1.2 cents per point. They sell miles at 1.8 to 2.5 cents.
Ben Schlapping of One Mile at a Time prices them even lower. For example, he values Delta miles at 1.3 cents instead of 1.5.
But there is a huge discrepancy between how different airlines value points and what you, as a customer, should value them.
When is it better to use miles rather than Pay Cash?
The best way to figure this out is as follows: first, find the lowest price ticket to your destination.
For example, on a NY - LAX trip, if the the lowest fare you can find is $300, and it will cost you 30,000 points, this is a bad deal if you value your points at 1.5 cents per point. Pricing miles at this rate, the trip would then cost 30,000 points x 1.5 cents, which will actually cost you $450 in miles: $150 more than if you paid cash. . (Except you will forfeit any airline miles you might earn on the trip. Not many on cheap tickets these days.)
So in this case, you should spend cash for the ticket.
If the ticket costs $450, and the 30,000 points you have to pay are valued at $450, it is a wash.
If your ticket (last minute) costs more than $600 then you should definitely use points to book the ticket, if you can.
Booking a ticket on points is generally best for last minute tickets, one way tickets, international tickets, business and first class international tickets.
For example, it costs 170,000 points to fly from New York to Hong Kong in business class. Valuing points at 1.5 cents, this equals $2,550.
On the other hand, a business class ticket on Cathay Pacific may cost $6,182. So by using your miles you will save $3,632. Of course, when you fly on miles, you are not earning future miles.
People argue all the time about these discrepancies and whether they are getting the best value. At the end of the day, the fair market value of the ticket is probably the easiest indicator to determine the value of your award. Because whether you want to pay for it or ever would, the airline still sells those tickets for those prices.
The American Express Personal/ Corporate Platinum card earns you five points for every dollar spent on airline travel. Chase Sapphire Reserve earns you three points on airline spend. Other cards will give you 2-3 cents on special products.
As a rule of thumb, you should be getting more than 1.5 cents per mile in value from your airline miles. The most valuable points are those that are most transferable -- American Express, Chase, and Starwood points.
With hotel points, the value range can be huge. For instance, when you use 40,000 Hilton H-Honors points to pay for a $239 hotel room, you are losing money. You are only getting a value of about 0.6 cents per point.
Here is a breakdown of how travel blogger Gary Leff values his points from airlines, in comparison to The Points Guy and One Mile at a Time: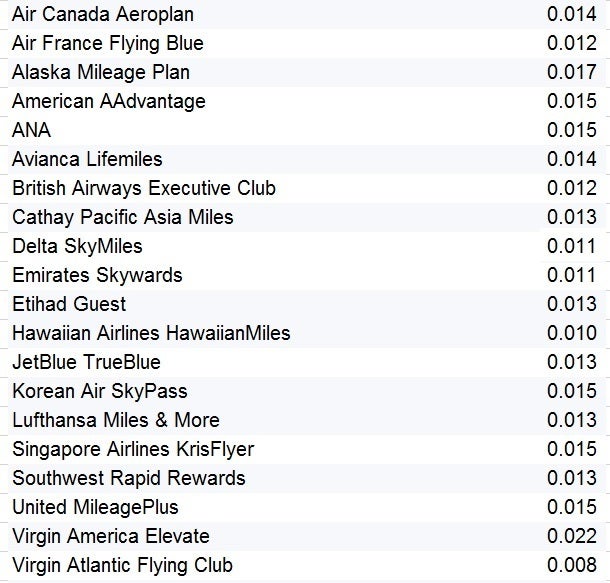 Because when you get down to it, the value really depends on how you like to travel, where you want to go, and what matters most – convenience or price. Sometimes the best redemptions aren't for the most expensive tickets or rooms, but being able to redeem for the travel you want when you would rather not spend the cash.
Write to: jfleetwood@aol.com
Calling all HuffPost superfans!
Sign up for membership to become a founding member and help shape HuffPost's next chapter
This post was published on the now-closed HuffPost Contributor platform. Contributors control their own work and posted freely to our site. If you need to flag this entry as abusive,
send us an email
.