Marjorie Cameron was born in Belle Plaine, Iowa in 1922. At the age of 18, she joined the Navy as a cartographer, where she honed her childhood interest in drawing into a signature artistic vision, characterized by spindly lines and delicate yet sensuous forms. After the Navy, she moved to Los Angeles, where she would soon be referred to only as Cameron, and sometimes, Cameron the Witch Woman, the Scarlet Woman or Cinderella of the Wastelands.
This fall, Deitch Projects is honoring the work of this far too overlooked artist and counter-cultural heroine, exhibiting paintings, drawings and writings made throughout her ravenously creative life. The exhibition is an expansion of MOCA's show last year, diving deeper into the enthralling life of a woman so magnetic most who encountered her truly believed she was supernatural.
Cameron's work oozes with feminine, mystical force. Her depictions of walking birds, dancing lionesses sisters, serpentine witches and gossamer spirits combine ancient occultism with the fresh pulse of 1950s Los Angeles' underbelly.
So you want to be like Cameron? Me too. Unfortunately, while becoming a famous artist is hard enough, aiming to become a witch queen puts even more work on your plate. Below is my fool proof guide to becoming a Scarlet Woman yourself, according to the life of the inimitable Cameron.
Warning: you'll need long, black nails and a hearse.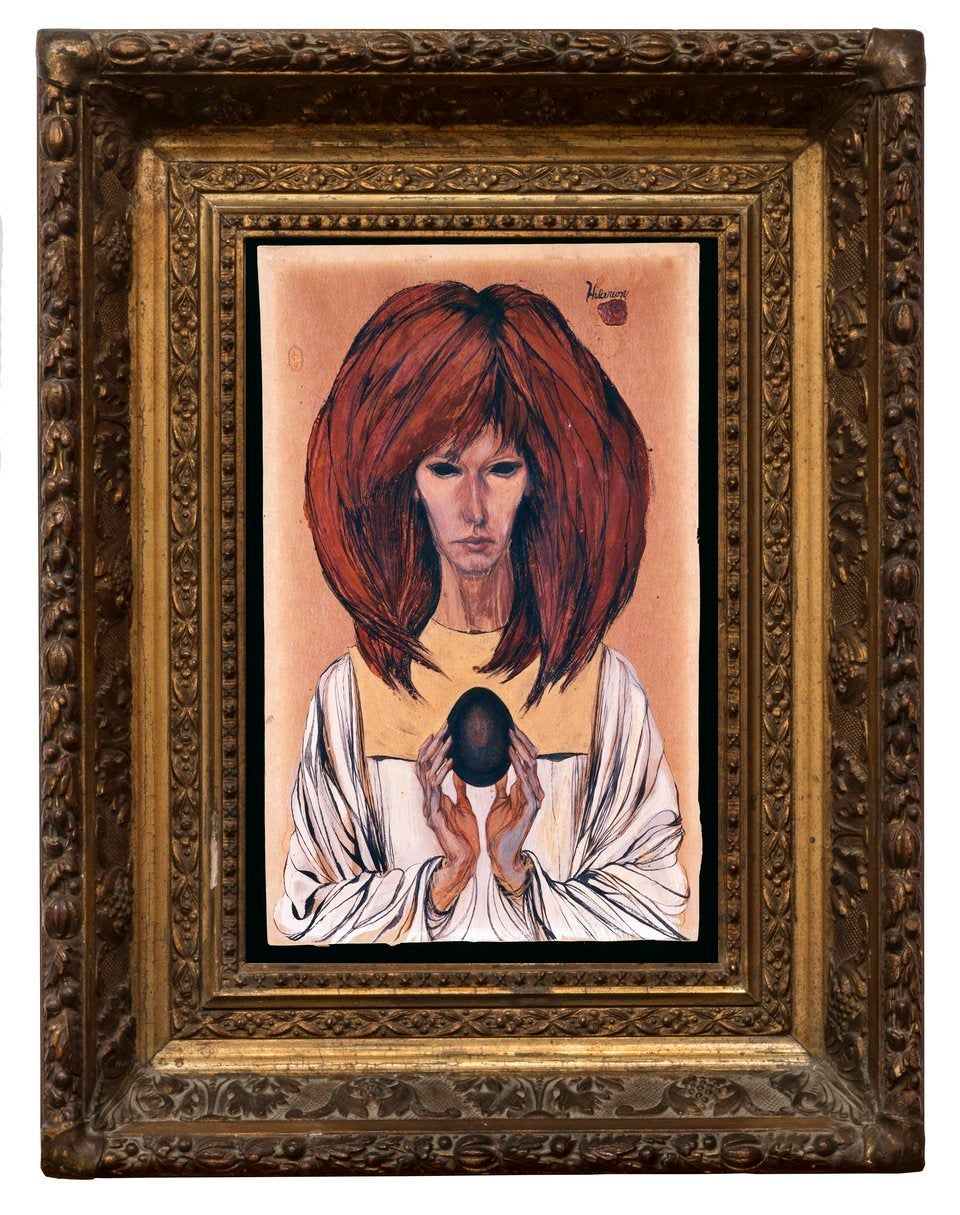 Don't shy away from obscenity ...
Iconoclasts and rebels get started breaking the rules early, and Cameron was no exception. "I was sitting in the back row and I drew a picture of somebody shitting," she recalled, referring to a memorable incident in second grade. Soon a crowd of classmates gathered around, causing the teacher to attempt to confiscate the image in question. "She took me to the principal's office and I sat there all afternoon with that paper in my hand, refusing to give it up ... I call that my first exhibit."
... No matter how many people try to shut you down.
In 1957, one of Cameron's drawings, titled "Peyote Vision," was featured in an exhibition at Ferus Gallery. The drawing depicted a woman having sex with an otherworldly spirit and, yes, she was experiencing pleasure in the act. The LAPD vice squad shut down the show for its "provocative" material. "As result of that Cameron vowed to never show in a gallery again," Cameron's friend Scott Hobbs explained. "And she pretty well kept to that."
Create, create, create, learn some things, create some more.
Cameron was an artist, actress, poet, occultist and counter-culture icon. She was constantly digesting her surroundings and channeling them into her work, which she created at an incessant pace. Disparate movements including occultism, Kabbalah, Surrealism, beat poetry, medieval manuscripts, feminism and astrology all contributed to Cameron's bountiful yet utterly singular vision.
And don't pay too much attention to the dominant trends.
At the time of Carmen's artistic peak, the ruling art world trends were sleek minimalism, elegant conceptualism, the remnants of pop, and California's "light and space" movement, dominated by artists like Robert Irwin, John McCracken and Peter Alexander. (Also, yes, most were men.)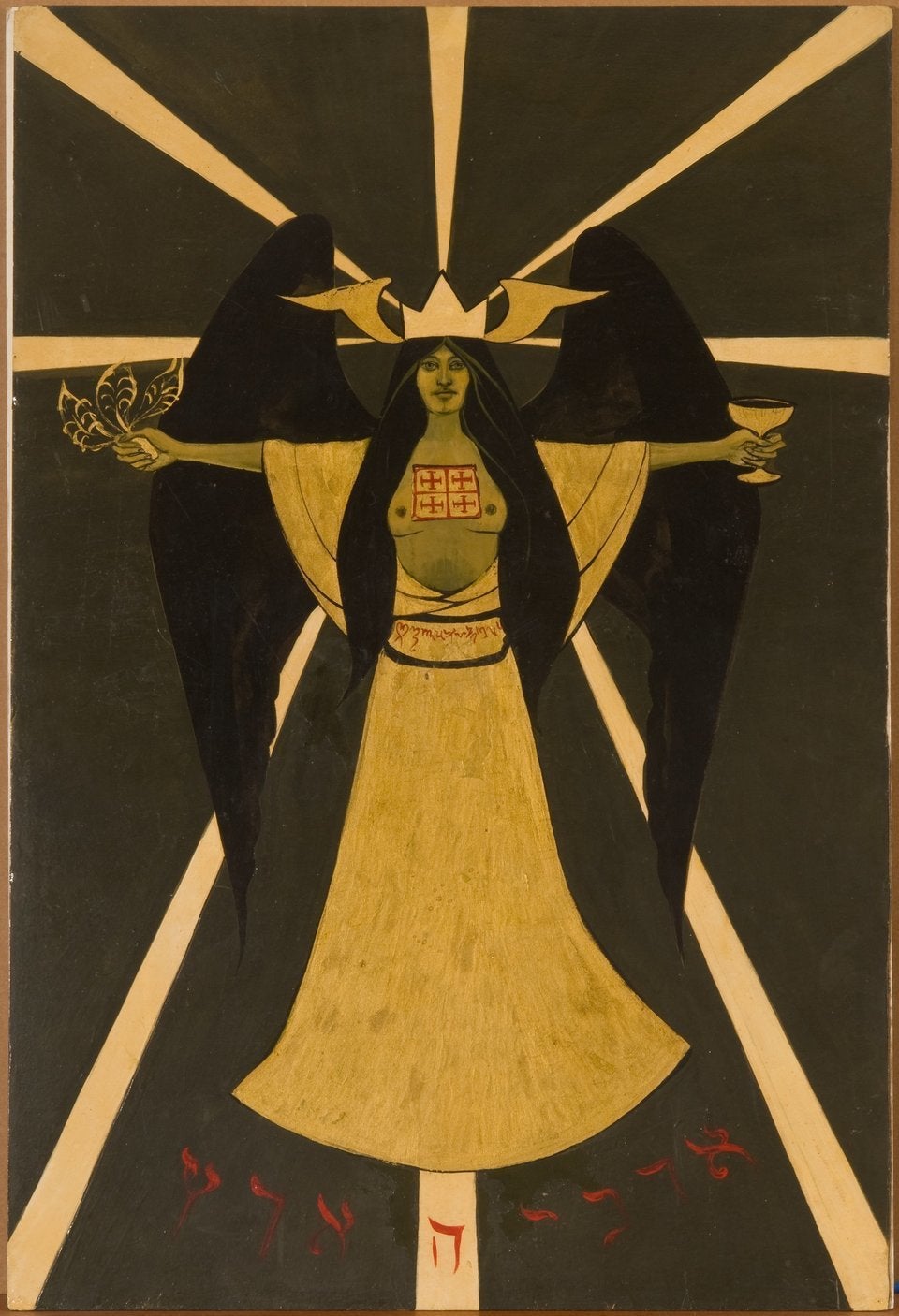 When Cameron first met her future husband, Jet Propulsion Lab co-founder John Whiteside Parsons, the two fell hard. They famously spent the first two weeks after they met in bed. (Actually, some of their love-making, inspired by the sex magic rituals Parsons was into, strangely included Parsons' buddy L. Ron Hubbard chanting and invoking spirits while the two had sex.)
Collaborate with your lover on creative projects.
During their time together, Parsons and Cameron collaborated on a series of poems and illustrations they called Songs for the Witch Woman. The opening poem, an ode by Parsons to his love, reads:
And under your sorcery I fare forth
To fabulous lands and meadows green with Spring
And caught on the gossamer web of evening
I behold incredible things no poet ever told.
For example, Aleister Crowley, L. Ron Hubbard, Leonora Carrington, Kenneth Anger, Anaïs Nin, Dennis Hopper, Wallace Berman, George Herms. Like that.
Cultivate your own spooky style.
Cameron was a vision. With long red hair, long black nails and an all-black wardrobe, she was easy identifiable as Los Angeles' resident witch queen. Also helpful: she drove around in a hearse as her preferred mode of transportation.
In fact, let the moon's cycle dictate your fashion sense.
Partly as a result of her relationship with Parsons, Cameron became obsessed with the magical powers of astrology. As a result, she adopted cosmic knowledge as her style inspiration, dressing up in ensembles that coordinated with the moon's phases. "It was a very serious belief system for her," curator Yael Lipschutz explained.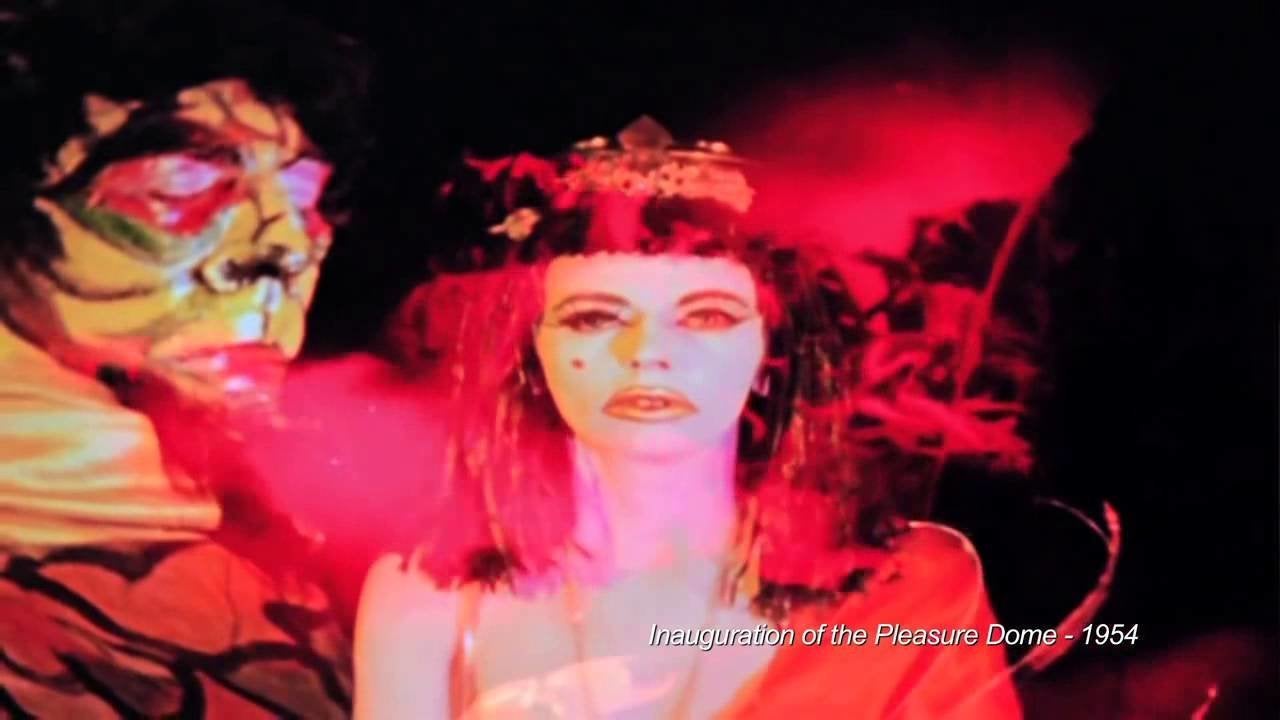 If history is oppressive and depressing, dream up an alternative.
As a creative young woman in the 1950s was surely well aware, historical precedent and systemic inequality forecasted a bleak vision of Cameron's potential future as an artist.
Rather than accepting the narrative suggested by historical events, Cameron embraced mythology and the unconscious visions that sprung up as a result of her own truthful guides for navigating into the unknown. "If not written," MOCA Director Philippe Vergne, explained, "a history that can be hallucinated is the only strategy to overcome the gruesome cruelty of a culture that has neglected the values of humanity for too long; a culture that might leave the negative trace of systematic erosion, destruction, and obliteration."
Make art for the ritual, not the reward.
Cameron made art constantly throughout her life, paying little attention to what became of the works afterward. In the words of KCET's Shana Nys Dambrot, Cameron "tended to view her works as ritualistic energy totems, rather than as precious objects for commerce and archive." As a result, she payed little attention to filing and protecting her work, often leaving them unsigned and even lighting entire series on fire. "At one point in the early '50s she destroyed all of her work," her friend Hobbs added. "She burned it. Some of it survived because she sold it to friends for little."
Be scrappy and change the world.
Although Cameron's unorthodox treatment of her work -- read: burning it all -- negatively affected her legacy as an artist, it was crucial to her artistic mission, one which transcended normative ideas of success. Market value and name recognition could never compare to the value of being an individual and a creative, wild and free. As Cameron said in 1980: "We were the raggedy-ass kids. We had nothing except each other, and a lot of balls. Because we were sure that we were unique."
"Cameron, Cinderella of the Wastelands" runs from Sept. 8 to Oct. 17, 2015 at Deitch Projects in New York.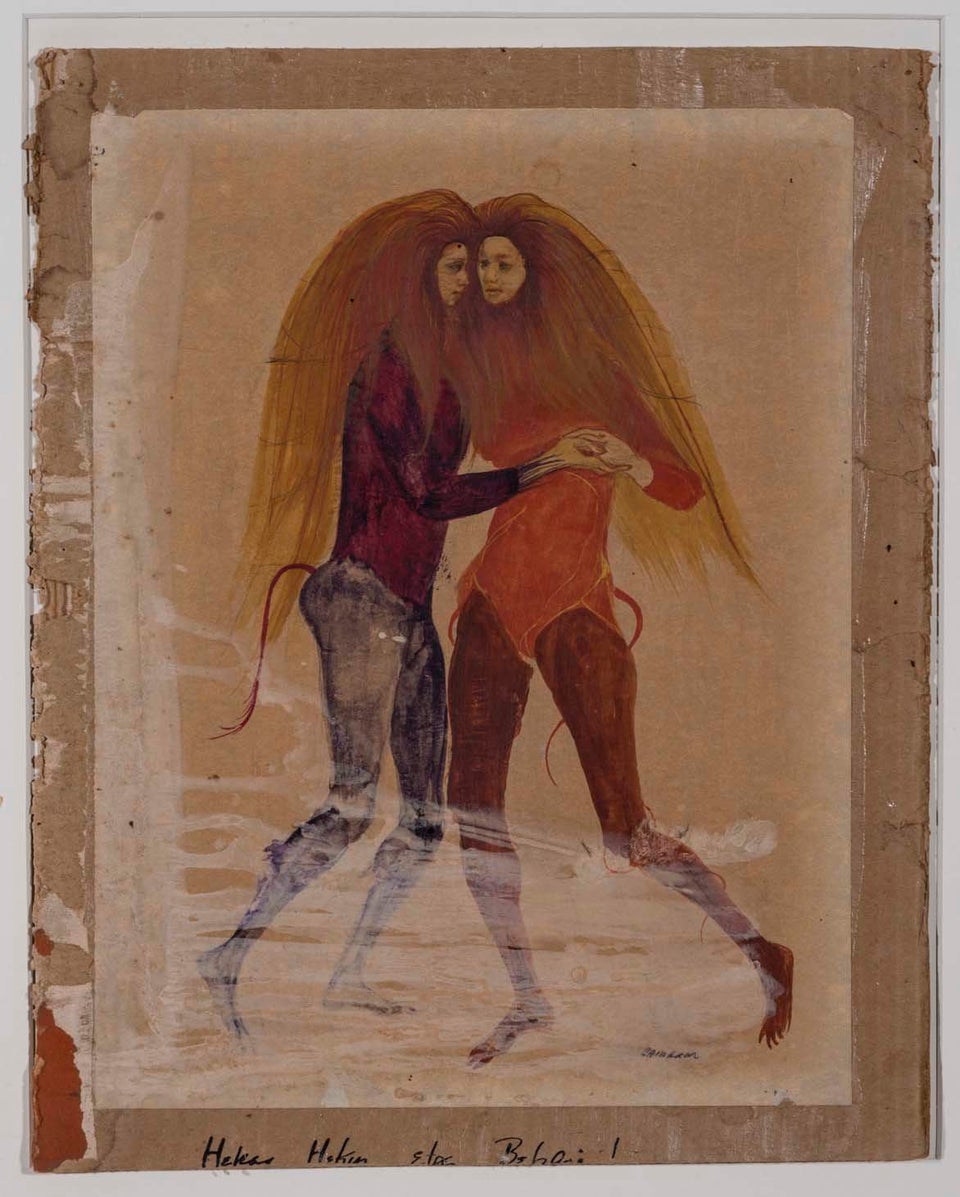 Courtesy of the Cameron Parsons Foundation and Nicole Klagsbrun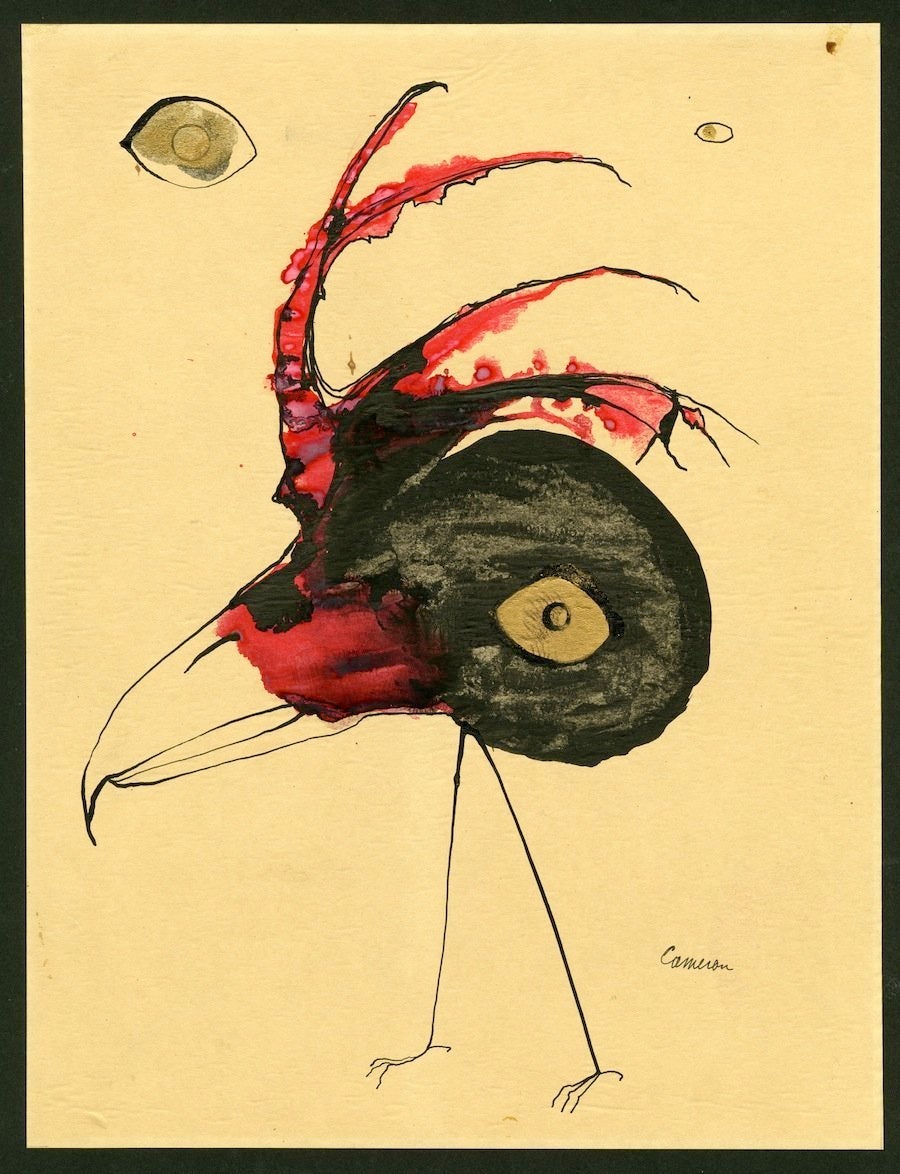 Courtesy of the Cameron Parsons Foundation and Nicole Klagsbrun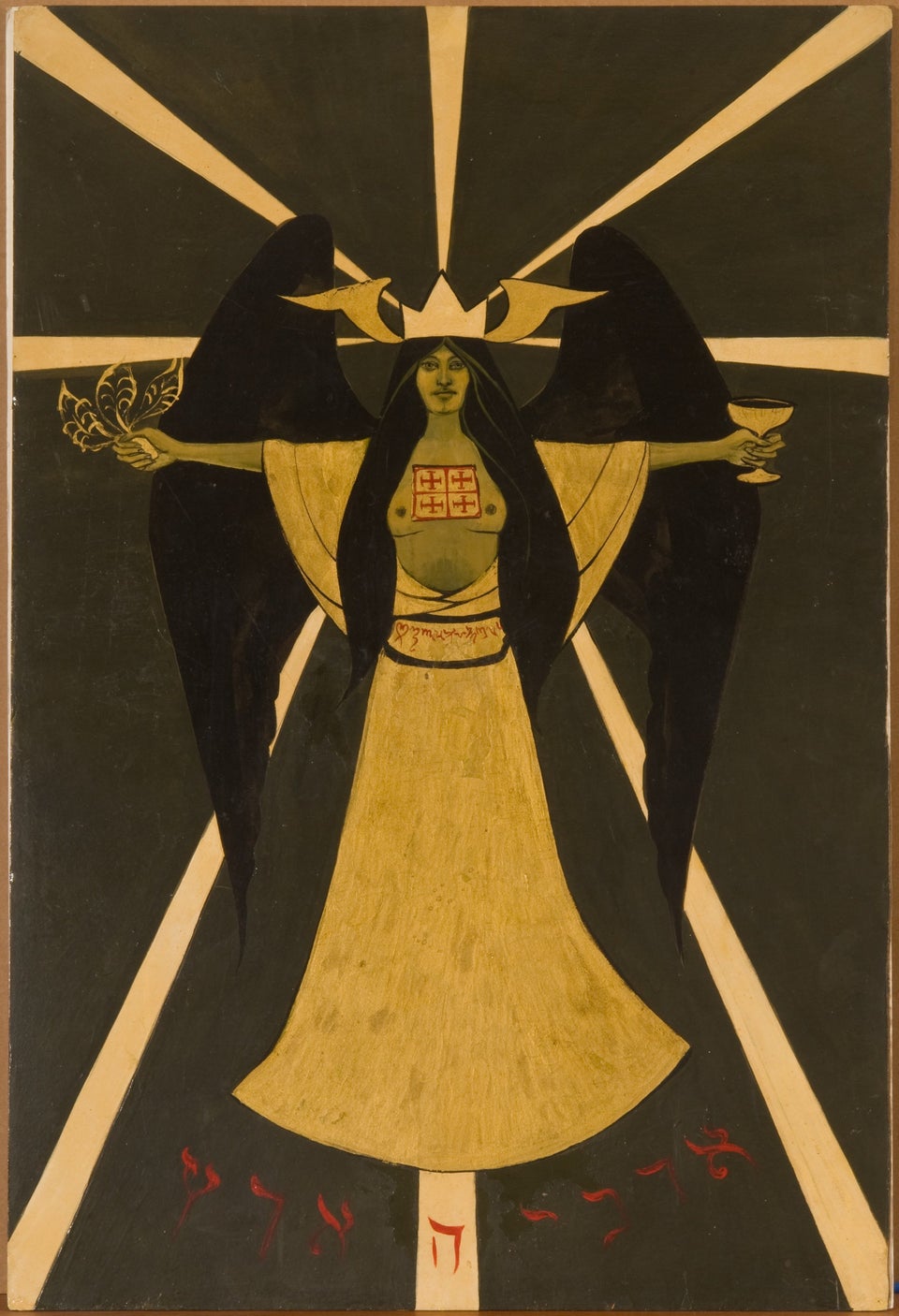 Courtesy of the Cameron Parsons Foundation and Nicole Klagsbrun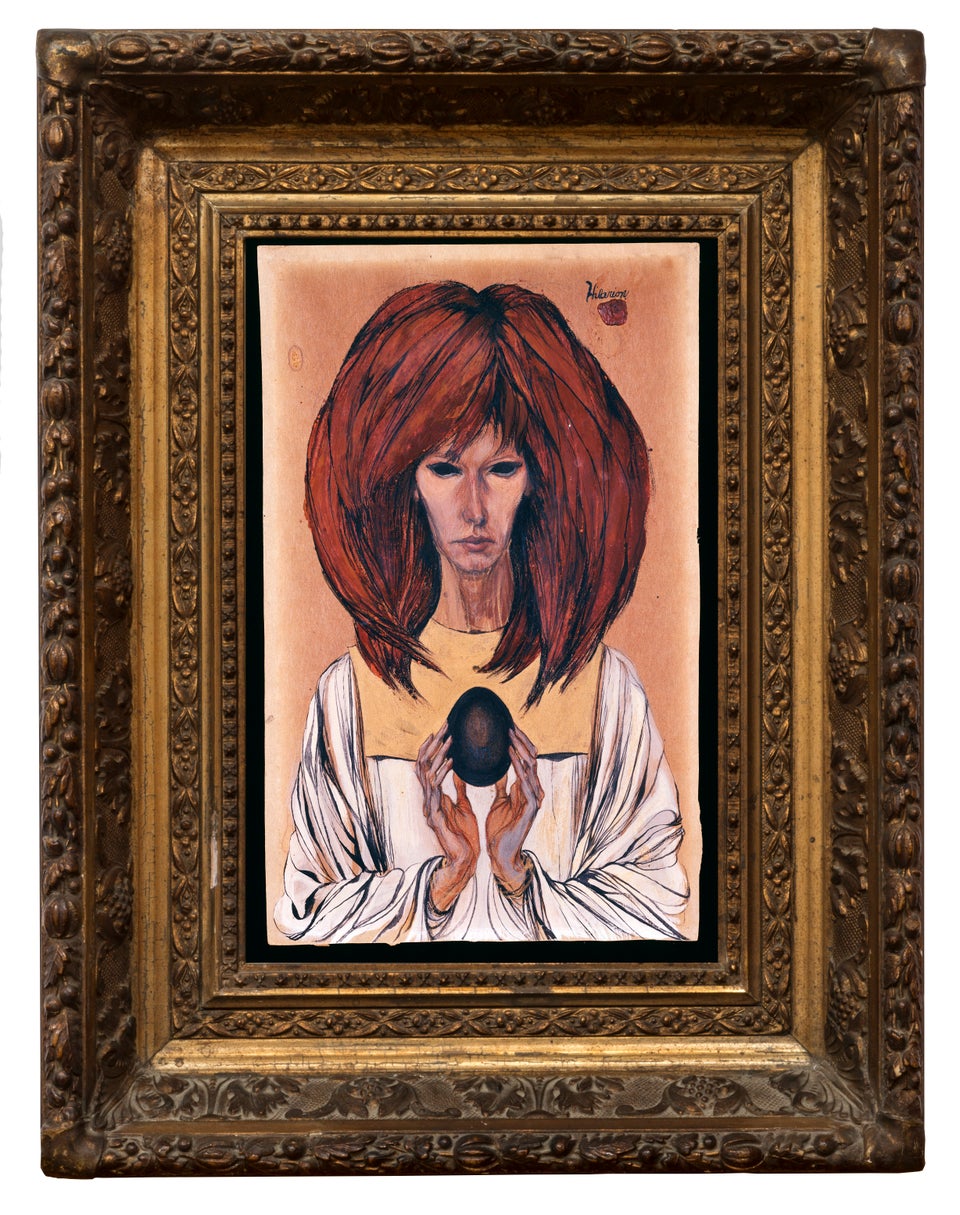 Courtesy of the Cameron Parsons Foundation and Nicole Klagsbrun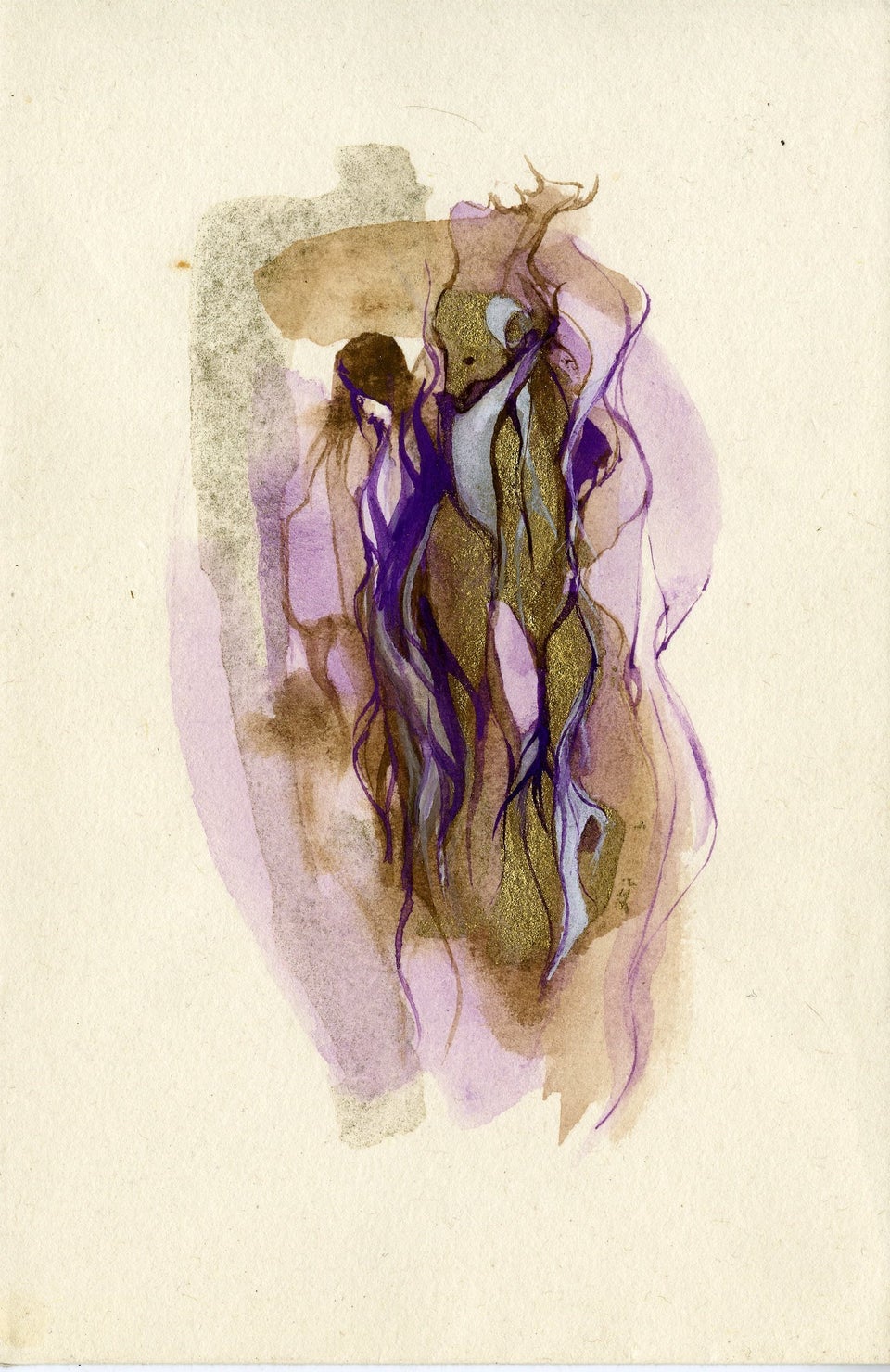 Courtesy of the Cameron Parsons Foundation and Nicole Klagsbrun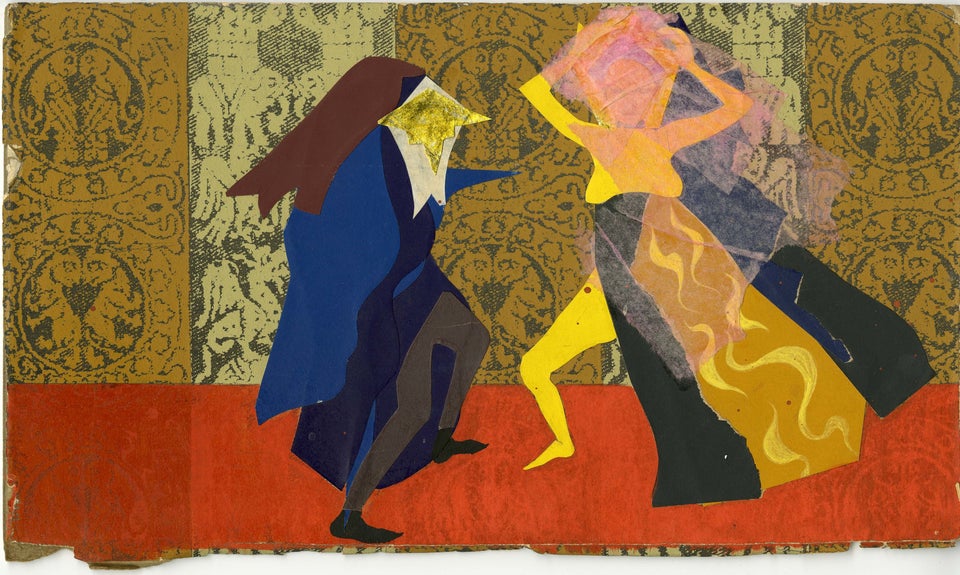 Courtesy of the Cameron Parsons Foundation and Nicole Klagsbrun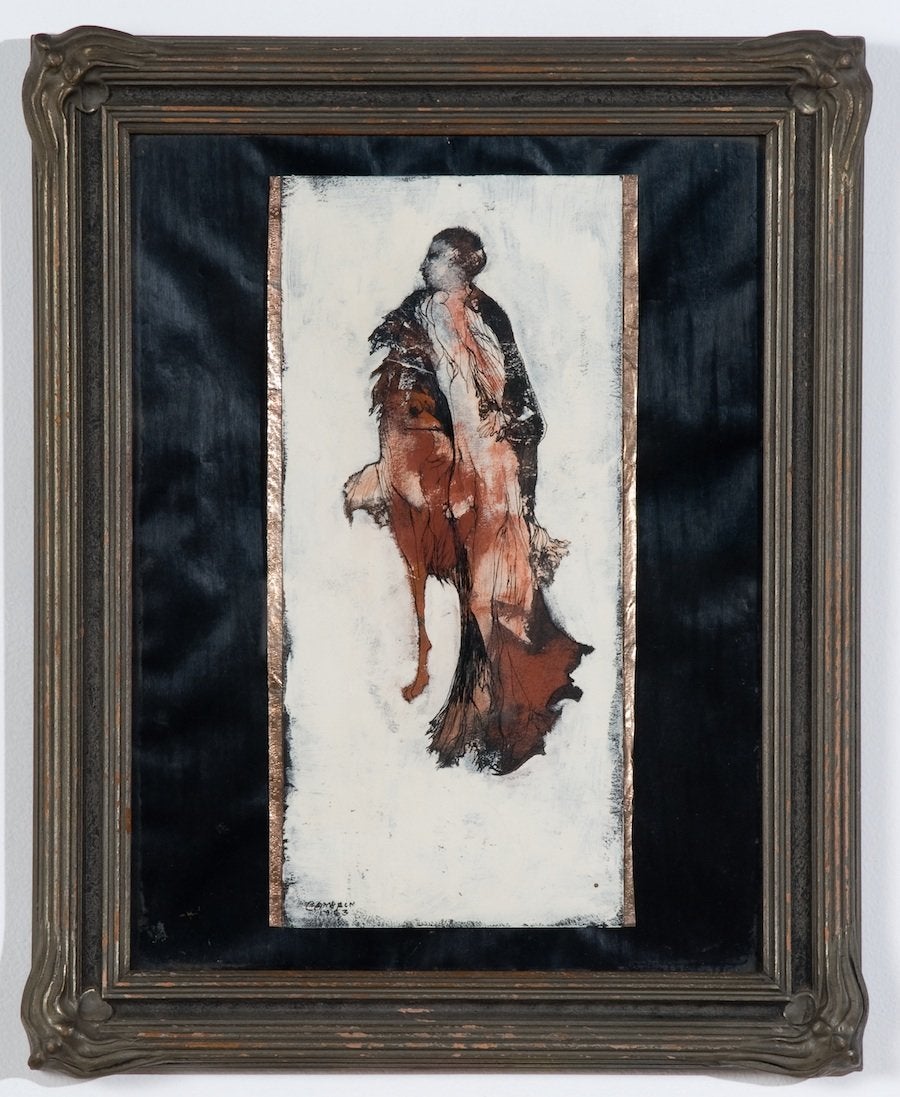 Courtesy of the Cameron Parsons Foundation and Nicole Klagsbrun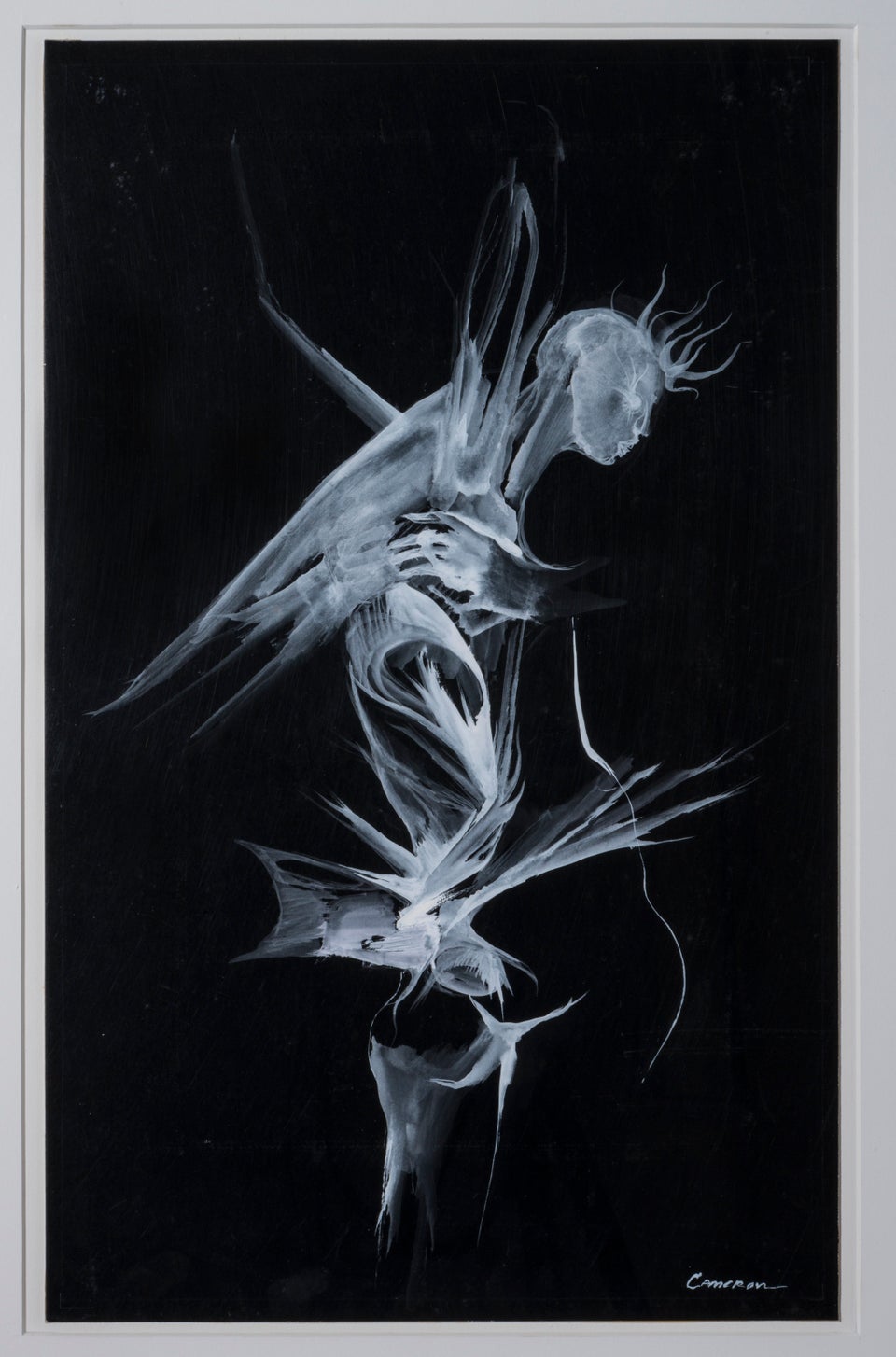 Courtesy of the Cameron Parsons Foundation and Nicole Klagsbrun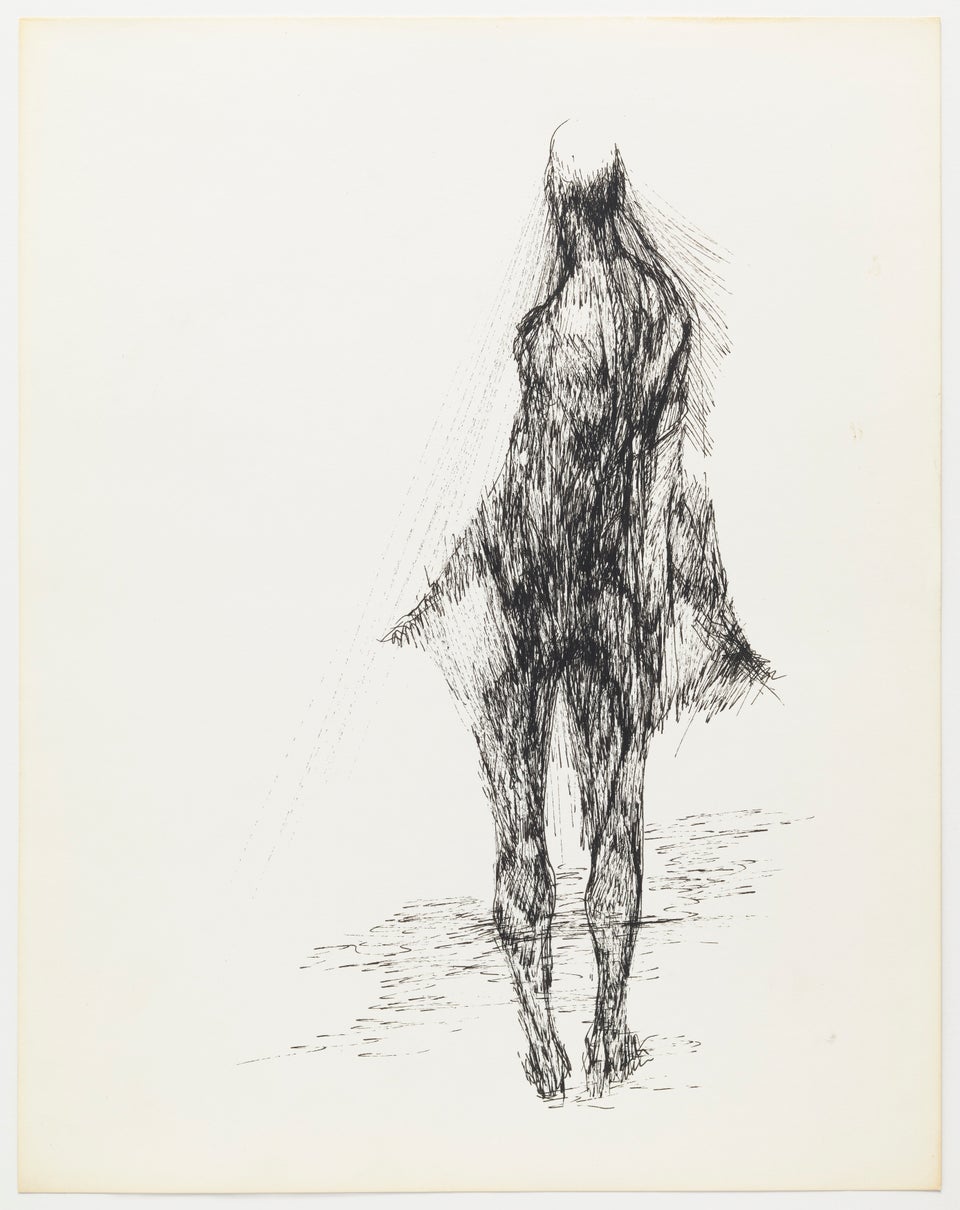 Collection of Beth Rudin DeWoody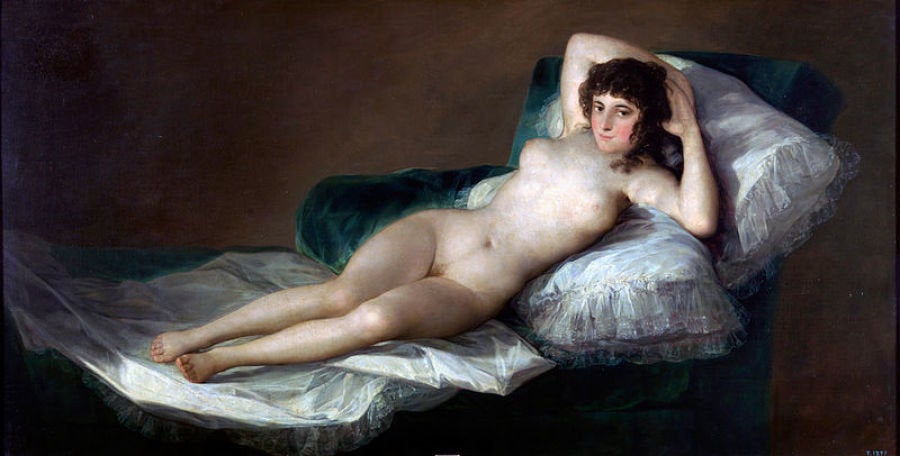 Art History's Most Erotic Artworks
Related
Popular in the Community