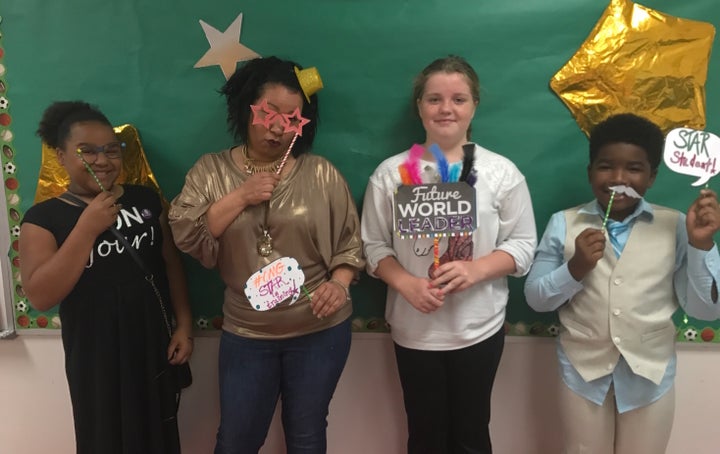 As a teacher, I've been blessed to have positive relationships with parents since the first day of my career. The friendships I've formed with parents last far longer than a 10-month school calendar, and they are among the aspects of teaching that I cherish most.
Recently, during a camping trip, a colleague asked how I knew so many of our students' parents by name. Developing relationships with her students' parents was difficult for her, she admitted. She's a good teacher and a wonderful person, but parents have not warmed up to her easily. In speaking to other teachers, I learned she is not alone. Thankfully, there are several proactive steps teachers can take to ensure the relationships they have with their students' parents are helpful and rewarding.
Timing Matters: Make time to meet parents at the start of the new school year. Don't wait until month three, when they receive a midterm report card or a letter home about a needed academic or behavioral intervention. An established relationship beforehand enables you to solve challenges as as team.
Start with the Positive: Similarly, the "what" of that first meeting is just as important as when. The first time you meet parents -- whether it's on Back to School Night, Parent Conferences, or in a grocery store -- start by highlighting something positive about their child. Establish a positive rapport from the beginning. Inevitably, you'll have to have hard conversations at some point in the school year. Starting off on a positive note reminds parents that you have their child's best interests at heart, even if you have to deliver criticism or address behavior later on. Like building a positive classroom culture, outreach and first impressions matter.
Engage and Enlist: Find a communication format that empowers your parents to partner with you. I love using the ClassDojo app because it's so parent, student, and teacher friendly. It helps our parents see all the awesome learning happening in their child's class, which they LOVE! When you join, use it as a way to inform parents of the day-to-day, but also as an opportunity to encourage parental engagement and help at home. This past year, I sent out a message to parents inviting them to contribute piping for our STEAM projects and snacks for our breaks. I invited them to a picnic and used the app as a reminder for programs and calendar information. And it made a big difference!
Mind the Method: Building a relationship throughout the year doesn't have to require a lot of extra time, but consistency is key. For instance, I love how ClassDojo allows teachers to stay in touch with parents through messages and photos. It's great to share moments from the day, to prompt ongoing conversation at home. At the same time, be mindful of the best methods for what you're communicating. If a child is disrupting class and you want to discuss with their parent, a conversation might be better than a text.
Set Boundaries: Sometimes, even thoughtful efforts to build a relationships can't mitigate real conflict. There are always those moments where conflict can't be resolved, or a parent simply doesn't care for you. In those cases, set helpful boundaries when having difficult conversations. You can leave a conference if the conversation continuously becomes an attack on you personally. Instead of joining arguments you will never win, walk away or respectfully hang up the phone. Keep your boundaries in place, and know that it's not a reflection on your abilities when others attack you.
Show Thanks: Last, but certainly not least: thank your parents for anything they do to help. Over one weekend, a group of parents helped create a "Red Carpet" event to support my fifth graders before their state exams began. One parent even made swag-bags! The event pumped up my kids and parents for what would have otherwise been a dismal week of testing. I could not have done this by myself. Afterwards, we made thank-you notes as a class to give to each parent.
Developing positive relationships with parents can lighten our teacher load and make this year an incredible one for our students, and for ourselves!
Related
Popular in the Community