By Jessica McClendon, Houzz
Want your kids to hang out at home? Wish you hosted more dinner parties? Need to rekindle the romance with your spouse?
Designing your home to fulfill your emotional needs is no different than designing it to fulfill your practical needs. The secret is to encourage the behaviors that will make you and your family the happiest.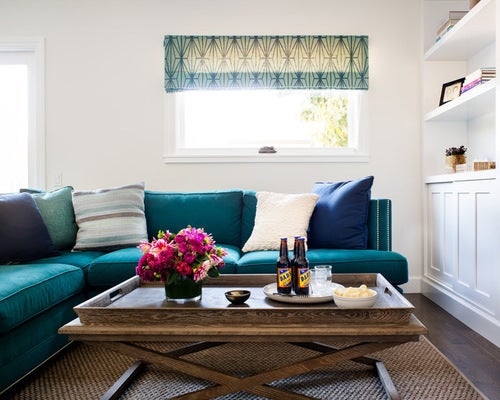 First, figure out your needs. Sometimes you should get something simply because it makes you happy. But your emotional needs go a lot deeper. For example, one emotional need is time for laughing and enjoying the company of friends.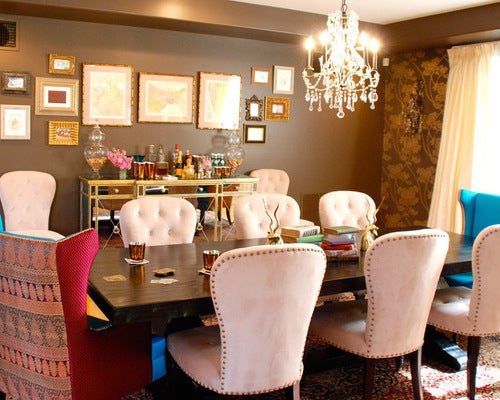 If you need more time with friends and family, then set up your space to encourage that behavior. Have eight close friends? If you have enough seating for everyone, you're more likely to invite everyone over for game night. Want a family dinner without everyone staring at the TV? Set your table beautifully and angle it so no one can see the screen while you dine.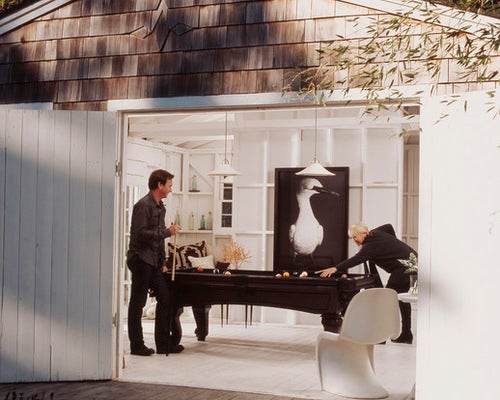 The peace of mind that comes from knowing exactly where your teenager is may be worth the amount of money you'd spend on a game room. Depending on your budget, your teenage haven can have a comfy couch and a big-screen TV for the Wii, or even a foosball table and a vintage pinball machine.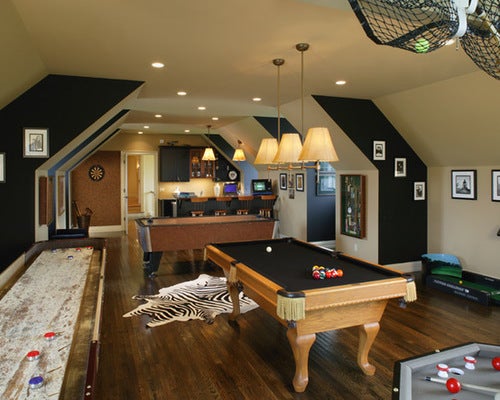 If you don't have enough room or funds to recreate Tom Hanks' loft in Big, don't despair. Examine the emotional needs of everyone involved: You need to know that your kids are safe and out of trouble; your kids need to spend time with their friends; and their friends need to feel welcome.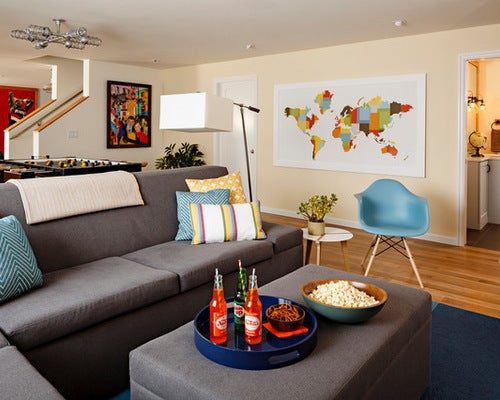 Join a membership warehouse and make sure that your house is always stocked with snacks and beverages. Set them out in a welcoming way, and soon you won't have to nag your kids to stay in, because your game room (or part-time game room) and little bags of chips will do the job for you.
The same goes for having people over to watch football. If someone in your home is a sports fanatic, make sure you have durable bowls for popcorn and chicken wings, as well as comfy seating and a coffee table or an ottoman that's tough enough to stand up to a bunch of excited sports fans.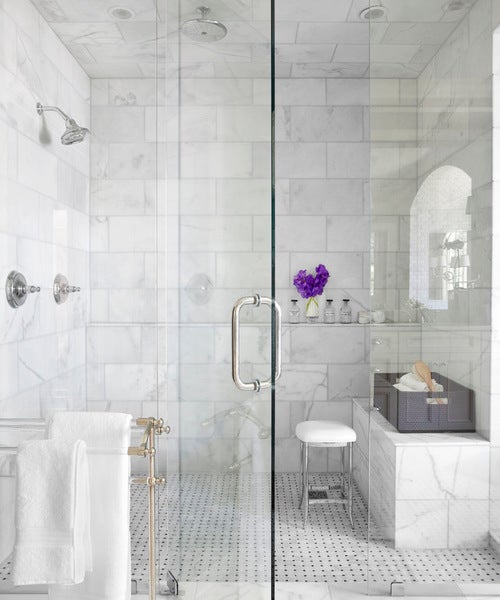 If what you need is more romantic time with your partner, set up your bedroom to induce that behavior. The space should be a sanctuary, so you and your loved one can be intimate and relaxed. If you have a big budget, you could get a large shower with two showerheads — perfect for sharing. Yowza!
Less-expensive options include a great mattress and comfortable sheets, walls painted a cozy color, linens spritzed with a fragrant spray and some fancy candles.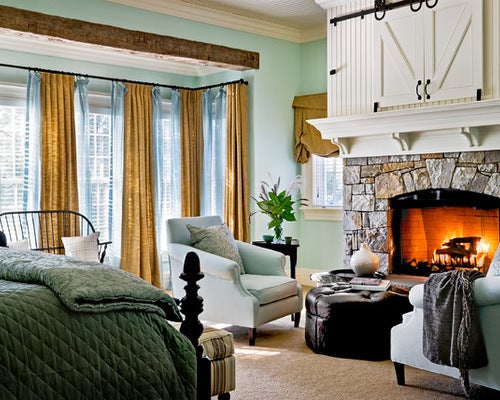 By giving yourself a space where you can relax and enjoy time together as a couple, you make it easier for the moments of connection that you crave to happen naturally.
When you design your home to help fulfill your emotional needs, you're simply making it easier to encourage positive behaviors and to nurture your most important relationships. In short, you're transforming your beautiful house into a beautiful home.
REAL LIFE. REAL NEWS. REAL VOICES.
Help us tell more of the stories that matter from voices that too often remain unheard.
This post was published on the now-closed HuffPost Contributor platform. Contributors control their own work and posted freely to our site. If you need to flag this entry as abusive,
send us an email
.