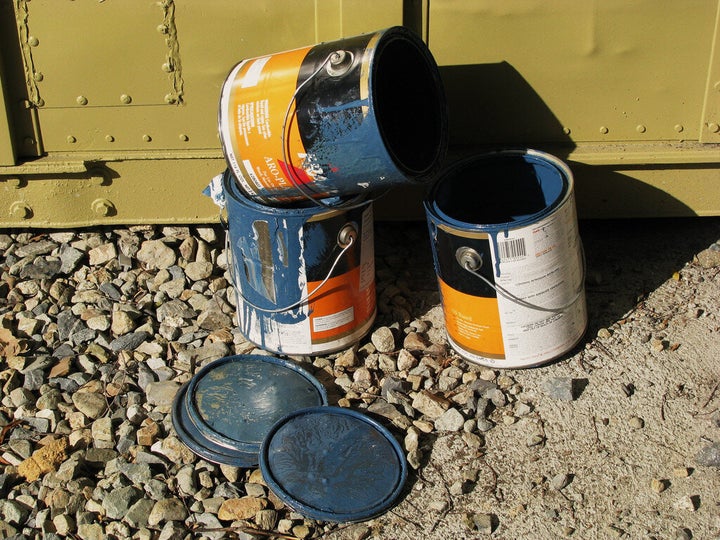 So we've recently explored some lesser known paint tips as well as how to avoid the most common mistakes when painting. We've also learned that after every project it's important to store a bit of extra paint for future touch-ups. But, what to do with the rest? Because some paints contain toxic chemicals, most states regulate how you throw away paint and charge a fine if it isn't disposed of correctly. Check out our guide below to find out how to safely getting rid of your paint.
First, determine whether your paint is oil-based or water-based. The U.S. Environmental Protection Agency considers oil-based paints as Hazardous Household Waste because this type of paint is flammable, toxic and contains harmful solvents, resins and pigments. In other words, never throw these paints in the trash or pour it out. Instead, consult with your state's Department of Sanitation to find hazardous waste sites to drop off your oil-based paints.
While a few states, like California, Washington and Minnesota, also consider latex and water-based paint hazardous, most states allow you to discard these paints if they're dry. If less than one-fourth of the paint in the can still remains, simply leave it in the sun to dry out. Once solid, you can throw away the paint with the rest of your trash. If a lot of paint remains, brush the excess on newspaper or cardboard paper and leave it out in the sun to dry.
Also, several organizations, like Habitat For Humanity, will gladly accept your leftover paint donations. Just check out their site to find your local chapter.
Related