Imagine taking your favorite cereal and combining it with marshmallows to create an epic and extremely impressive cone. Yeah, that's exactly what we did.
We crushed up Van's new Blissfully Berry and Cocoa Sensation gluten free cereals and added some butter and marshmallows to 'em, shaping our creation into the ultimate ice cream cone... Made out of cereal. #yasss
We filled one cone with Greek yogurt and fruit so you can take it on the go for breakfast.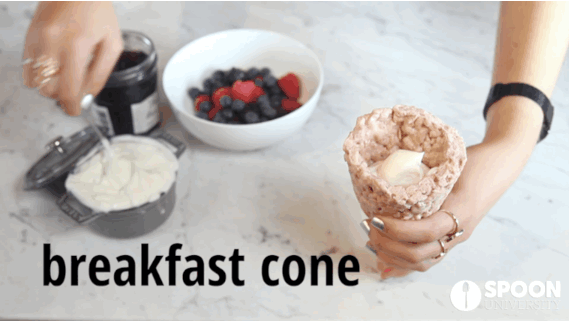 We filled the other with ice cream (classic).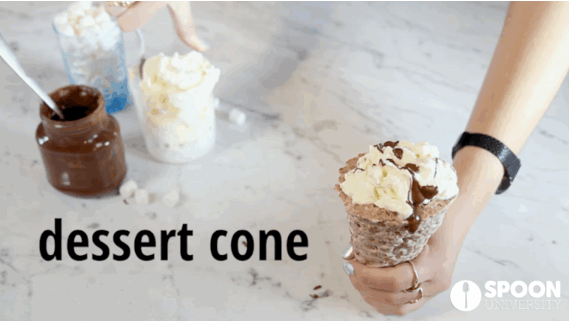 The result was literal art.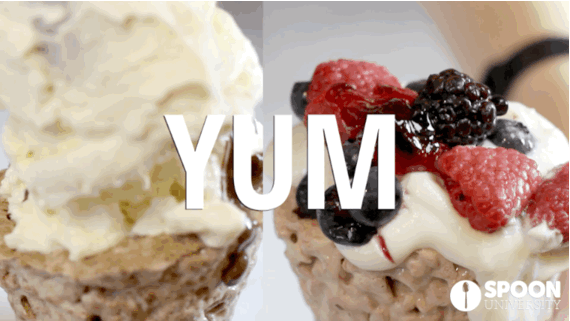 Prep Time: 5 minutes
Cook Time: 1 hour
Total Time: 1 hour 5 minutes
Servings: 1 cone
Ingredients:
2 cups Van's Strawberry Bliss or Cocoa Sensation Gluten Free Cereal
3 cups mini marshmallows
2 tablespoons butter
Directions:
1. In a saucepan over a medium heat, melt butter.
#SpoonTip: You can also melt butter in the microwave for 15 seconds.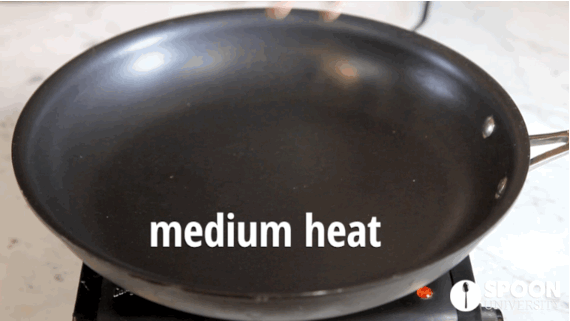 2. Add marshmallows to butter and mix until melted. Then, turn off the heat.
#SpoonTip: You can also melt the marshmallows in the microwave for 3-5 minutes.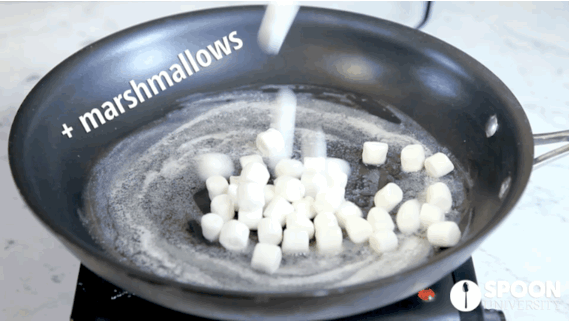 3. Place cereal in a plastic bag and crush with a textbook. BAM.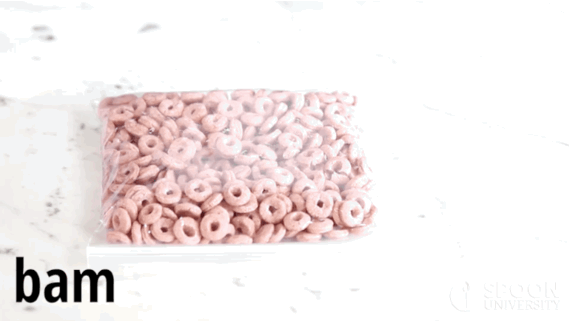 4. Add cereal to marshmallow mixture and mix.