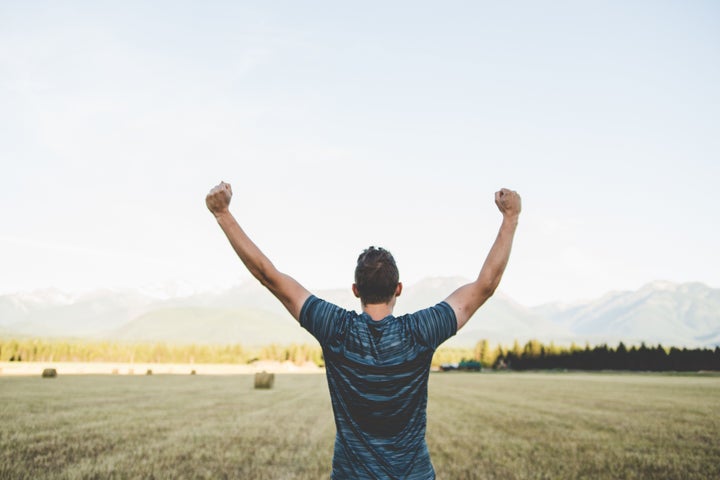 While my previous article tackled some of the reasons why every leader needs to start thinking of their company as a technology company. This article aims to look at the transition in terms of some of the tactical approaches a leader can use to transform your company into a tech company.
Now, this doesn't mean that you need to refit your office with a halfpipe, sleep pods, and a refrigerator full of Snapple. Instead, the goal is to illustrate how you can borrow some of the tools and approaches that tech companies use to disrupt your slice of the market.
In the old days, a development team would get a pile of cash to go off for a year and build a complete tech solution from soup to nuts. While this model is still at play – think Windows 10 – the reality is that most tech companies are more iterative in their approach.
As such, most tech companies today start with an 'idea' of what their business model will look like. Remember, the 'idea' isn't fixed, rather it is a bit of a moving target. One which will go through several 'pivots' as the hypothesis is either proven or disproven.
What comes out of this a culture which welcomes experimentation as long as it provides valuable insight into the minds of the customer. Even if the experimentation does not deliver a breakthrough in the short-term, harnessing the learnings can lead to a breakthrough down the road.
To make this work, then you need to know your customers. These are the people who will drive your business to the next level. By getting close to them you are not only finding a way to solve some challenge in their lives but you are also positioning your business to the point where your customers will become evangelists for your product or service.
While this might sound elusive, the reality is that every business can achieve this goal. It starts by engaging with your customers and then trusting them enough to become ambassadors of your brand. A case in point is a new barbershop which opened in my town. 12 months ago, I could walk in at any time and sit in the chair.
Today, the owner has not only connected with his customers but he has encouraged them to sing the praises of his shop. As such, there is a constant queue and the owner is so busy that he even hired a second chair – and this is in a town of 10,000 with four other competitors.
But learning from tech companies does not end with getting to know your customers. The next step is to transform the development and delivery of your products and services into an organic exercise which is quick and responsive.
For example, what if you want to build an app which will help your business to connect with its customers? This could mean spending thousands of dollars on contract developers - a process which is expensive and time-consuming. Then you have to deal with the issues related to testing and scaling your app.
However, there is a better way and you or someone from your team could utilize online tools to learn something new. This can be useful in a middle market company where the IT function is so tied up with the day-to-day pressures of keeping your network safe and secure.
In addition, you can build a team of internal stars and external coaches to help to go through a process which will help you to deploy your application in weeks, not months. Here is the good news, you can apply this approach to just about every challenge your business is facing.
However, you don't want to segregate innovation. Instead, you want to integrate your development and improvement activities into your operations. Only in this way can you deploy breakthroughs which tilt the market to your favor.
The next thing that we can learn from tech companies is to find ways to bake recurring revenue into your business model. If you are a landlord, you already know the power of recurring revenue as your tenants will pay you every month for the privilege of using your properties.
The trick is to find the levers which drive customers to your business and then try to leverage them. For example, if you run a bike repair shop, then the lever might be a service which amortizes the cost of bike repairs over a year – say a $19.99 service plan, not including materials. If your customer base includes riders who log 200 or more miles a week, then this might be a way to get your customers to stick to you.
Switching gears, if you run a manufacturing company then look for ways to sell what you do as a service and not as a commodity. One example of this would be offering design and prototyping services not on an ad hoc basis but rather as service. Doing so could transform your cash flow and get your customers to view you as an indispensable part of their business.
Lastly, never be satisfied. In fact, you need to become paranoid; If you don't then a sense of complacency sets in and this is akin to standing still as the market around you speeds up.
While my company is only a boutique investment bank, we have decided that we needed to integrate artificial intelligence (AI) into our business processes, as this would help to separate ourselves from the pack.
Regardless of your business, this is something you can do as well. Maybe it is using AI to support customer service, or maybe it is using data and analytics to uncover insights buried in the data your business is collecting every day. What's the lesson here? Dive into the data and find out what is driving your customers to buy your product or service.
This is something General Electric did when the company began to develop batteries as their initial hypothesis was that data centers would be heavy users of this technology. However, diving into the data helped the company identify a more lucrative market – utilities.
Don't fall into the trap of thinking that technology is too costly, too difficult, or is not a good fit for your business. Odds are that your customers are yearning for someone to use tech to help solve the challenges they are facing.
If you are not sure where to start, then come up with an idea and work with your customers to develop it. Take a deep dive into the customer experience and find ways that you can nurture these relationships.
Then you want to look at ways to transform the development and delivery of what you do. This could be an iterative process which includes a series of minimally viable products. What's left? Find opportunities to develop a recurring revenue stream and lastly, become paranoid before a sense of complacency locks your company in the past.
So, going digital not only means using tech but also embracing the approaches tech leaders are using to disrupt just about every industry in the world. What are you waiting for?