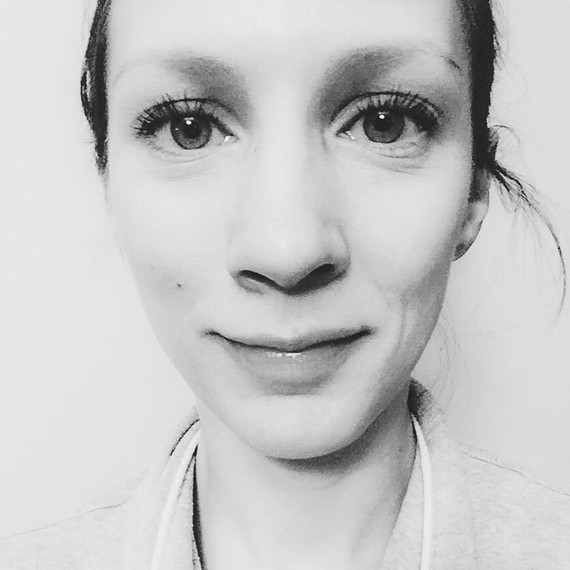 Taking a shower as a mother is a completely different experience.
For one, even if there are no children screaming -- even if it's a miraculously, glorious day when I'm the only one in the house and taking a shower! -- there is always a baby crying. I swear, in every single shower I take for the next 20 years, I will always think I hear a kid freaking out. Because, God forbid, I take a shower.
And then there are the things that I used to think were important, pre-motherhood. Like shaving above my knee. Now, if I shave my entire thigh -- front and back especially -- it's a sign that an unusually great day lies ahead. Or that I'm dreaming. (Apparently, my dreams have changed, too.)
Showering isn't an everyday thing anymore, either. Before kids, I actually took more than one shower a day occasionally -- I know, right?! As a mom, however, when I have to choose between freshly washed hair and listening to the baby holler -- real or imaginary -- the baby often wins.
Before I had children, if I was bathing with a washcloth, a razor and my bathroom sink, it sure as hell better be because I just had surgery or, like when I was a kid and broke bones, and I couldn't get those "old-timey" casts wet -- that sort of thing. Washing up at the sink was a perverse form of punishment then, but now I'm a pro.
It's also a great excuse. We just finish having dinner -- random, completely made-up example -- and I haven't showered in three days. I leave my husband and kids to clean up everything, and I go take a shower. I can't help it if I'm so grimy feeling, and the hot water feels so good, that I happen to be in the shower for just long enough to come out to the hum of the dishwasher, and the kids getting their pj's on with Daddy. I mean, I was in the shower.
Don't get me wrong, each day I clean the parts with hair, plus my face, and use deodorant. I'm clean. All I'm saying, is that there is a difference between my mom-of-two-kids-under-five clean and my pre-mom clean.
Don't even get me started on what it's like to put on make-up.