It's been 30 years since Ikea, beloved, low-cost furniture retailer to the masses, opened in the United States. While many of the designs look freakishly similar to those of decades past, a few key elements have changed, namely the retailer's ability to offer customers furniture for even lower prices.
On June 12, 1985, the Swedish store opened its doors in America for the first time in Plymouth Meeting, Pennsylvania. Today, there are 40 Ikea stores nationwide.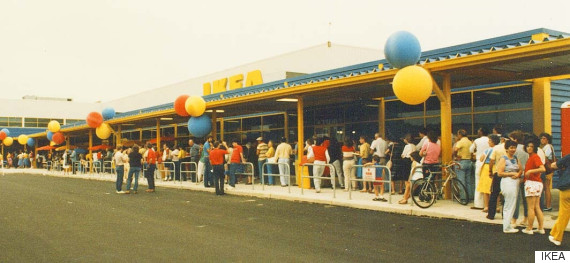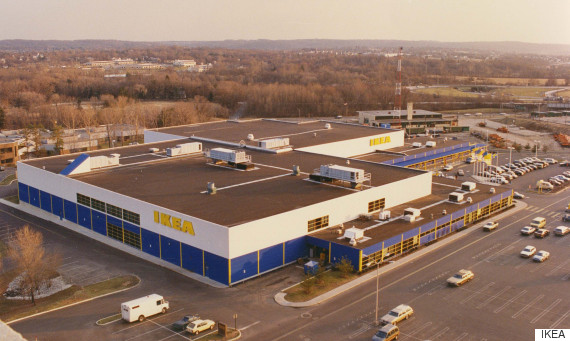 Among all of the changes, Ikea has managed to keep certain iconic products --like the BILLY bookcase, POÄNG chair, LACK table, KLIPPAN loveseat -- at pretty affordable prices. In fact, Ikea says the cost of making these products has actually decreased since 1985, making them less expensive for customers, as well.

Marty Marston, Ikea U.S. Product PR Manager told The Huffington Post that Ikea's emphasis on "democratic design" (form, function, quality, sustainability and price) has had a huge impact on price.
Marston said that around 2001-2002, Ikea stopped making certain furniture items out of solid wood, which decreased the price for customers. "In 2001-2002, we went with this new, innovative method of creating the look of solid wood products, without using all of the precious resources of trees," Marston said (Ikea famously uses nearly one percent of the world's wood). "So while the legs of the LACK table used to be made of solid wood, they were now hollow." Well, kind of.
The product manager added that the inside of the LACK table employs a concept called Board on Frame. "The inside of the table is expandable, with heavy cardboard that looks like a honeycomb. It fills up the empty space with the cardboard accordion inside and it gives the table incredible strength."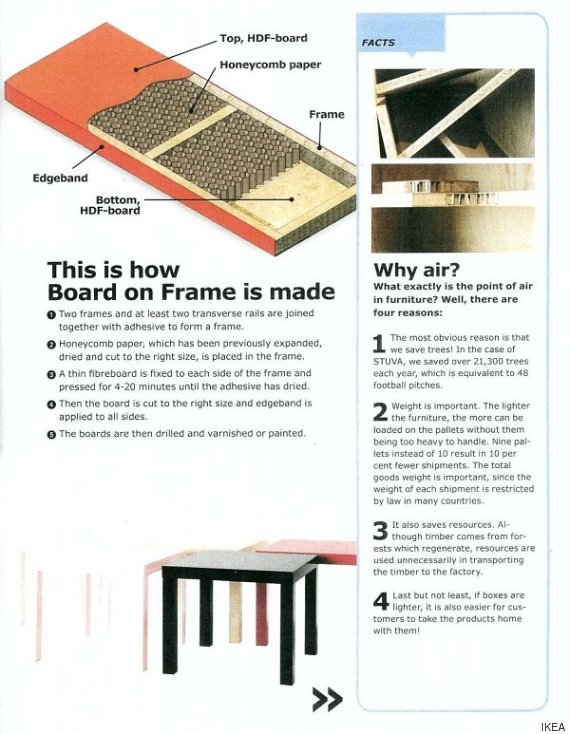 In addition to the Board on Frame concept lowering prices, Marston added that Ikea's way of packing and shipping items, called "flat packing," also helped lower prices for customers. So while those large boxes might be heavy and cumbersome, you can credit them for those affordable furniture prices.
Related
Before You Go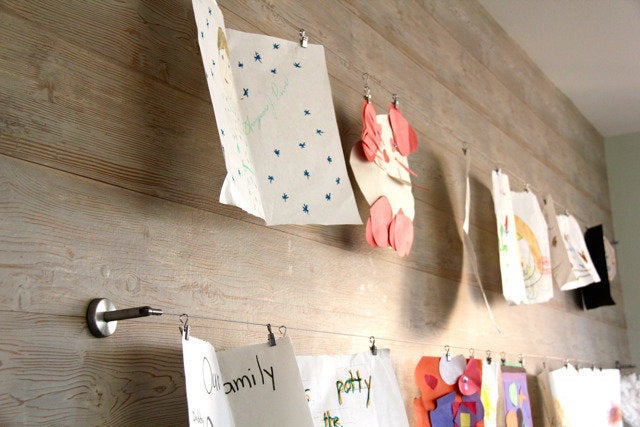 Best IKEA Hacks For Kids' Rooms