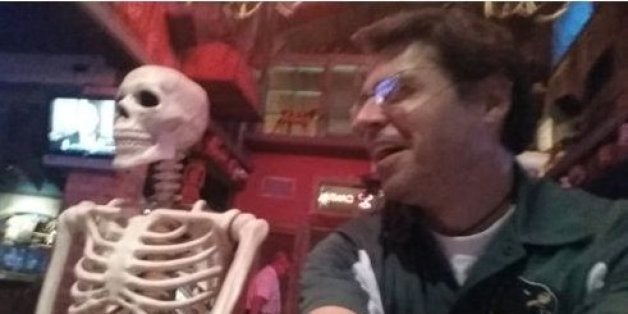 Does selling your imaginary friend count as human trafficking?
We may never know. But if you're in the market for an imaginary friend, look no further than eBay. There are plenty of people selling off their fake pals, for as little as $100 and as much as $6,000, if you want to skip the bidding process.
User ChuckFresh is currently selling his two bogus besties -- Sticks and Stones -- because his girlfriend said she'd leave him if he kept them around. For only $100, you can own Sticks and Stones for yourself. Just be careful, as one of the little guys has an attitude! ChuckFresh writes:

If Sticks and Stones don't fit your personal play style, try James. James comes at a premium -- the minimum bid is $150 -- but boy, do you get bang for your buck.
Of course, it's hard to tell if these people are joking, and neither poster returned requests for comment by press time. But we live in a world where people spend thousands of dollars on rock simulators and photos of internet posts -- so why wouldn't the imaginary friend business be booming?
It has worked at least once, according to News.com.au. In 2007, eBay user "thewildandcrazyoli" successfully sold an imaginary friend for $2,750. It's unclear what shipping from the imagination costs.
If you're worried that you and your new imaginary friend won't hit it off, there's another eBay user ready to help. For $5, you can buy a "New Friendship Spell" from a woman named Sofie, who has "practiced spell-casting of a wide variety as well as psychic reading for 18 years now."
This story has been brought to you by Joe Cocker.
Like Us On Facebook |

Follow Us On Twitter |

Contact The Author
Support HuffPost
The Stakes Have Never Been Higher
Related
Popular in the Community