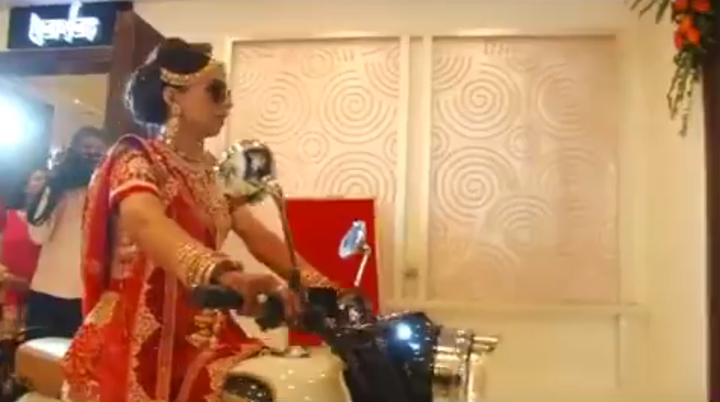 Indian weddings are bastions of tradition and ritual, and brides typically are expected to be rather demure. But this bride left that expectation in her dust when she rode up to her wedding on a motorcycle.
Meet Ayesha Upadhayay, the 26-year-old being hailed as the "real Bullet Rani," or "Bullet Queen" -- a reference to a recent Tamil film called "Bullet Rani" -- after riding into her wedding venue on a Royal Enfield Bullet earlier this month. She eschewed the tradition of Indian brides arriving to their weddings in palanquins, or dolis, which are ornate boxes suspended from poles that their male relatives carry into the wedding hall.
"I love bullet [bikes], and I told my parents that I want to enter the stage on the bike and not in doli," Upadhayay told Indian news outlet ABP Live.
Upadhayay is a computer science professor who has been riding hogs since she was 13. She even rides in her own all-female biker gang. Her beloved Bullet was a gift from her brother for Raksha Bandhan, a celebration of brothers and sisters that Indians around the world observe.
When Upadhayay initially told her then-fiancé about her plan, he was all for it.
"He was very receptive to the idea and excited. So when I entered the venue, he wasn't shocked but very excited to see me drive in... since he knows driving bikes is my passion," she told NDTV.
Upadhayay told the Indian media that she intends to take her new husband along on her rides. He had better hold onto this badass woman tightly -- apparently he doesn't know how to ride himself.
Watch an interview with the bride below (note that it's in Hindi):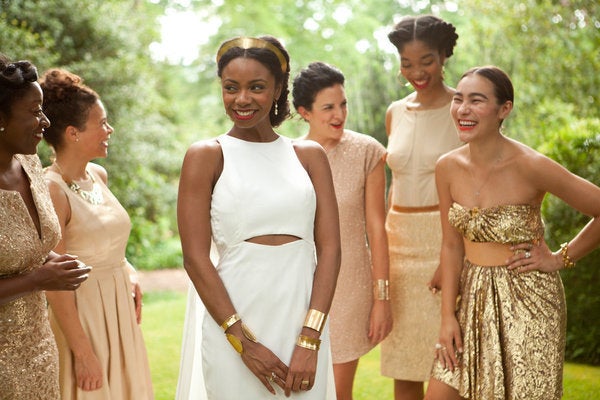 Unconventional Bridesmaid Attire