 Move over Albert Einstein, Neha Ramu has you beat.
The high score places Ramu, the daughter of Indian eye specialists in London, in the top 1 percent of intelligence ratings among people in the United Kingdom, according to Asian News International.
Ramu's parents told the Telegraph they didn't realize their daughter was so gifted until she scored 280/280 on an entrance exam for Tiffin Girls', a high-achieving grammar school.
"We might have a little party or something sometime soon to celebrate," Ramu told NDTV. "I haven't told my friends yet but I've told some of my family and they are all very happy for me."
Even though Ramu is only 12, she's already besting American college-bound students. The Telegraph reports Ramu scored 740 out of 800 on a section of the SAT. Comparing her score to data from the National Center for Educational Statistics, that places her among the top students at Ivy League universities.
Ramu isn't the first young girl to best Einstein in IQ scores.
Six-year-old Pranav Veera, 12-year-olds Jacob Barnett and Olivia Manning, 11-year-old Victoria Cowie and 15-year-old Fabiola Mann all have IQs of 162 or higher, according to The Week.
Einstein never took the IQ test, as modern intelligence tests did not exist at the time. Mensa, a society for people with high intelligence scores, was started in 1946.
Before You Go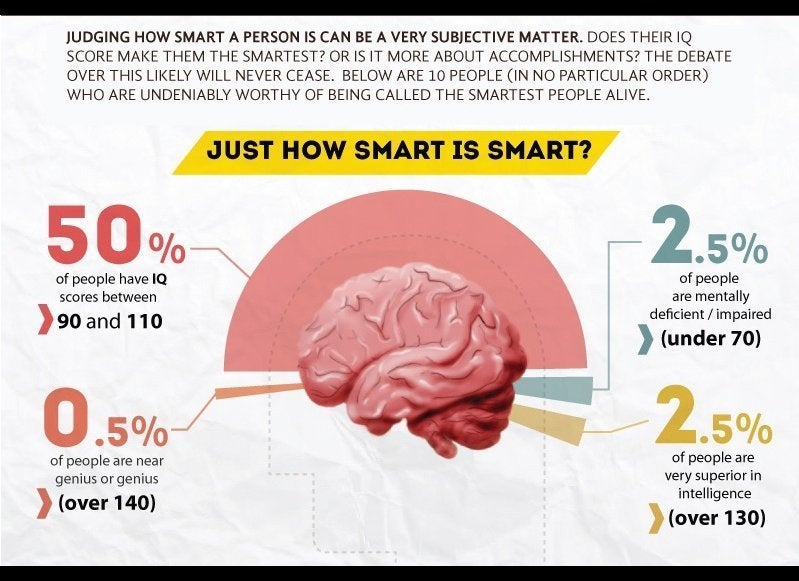 The 10 Smartest People In The World
Popular in the Community