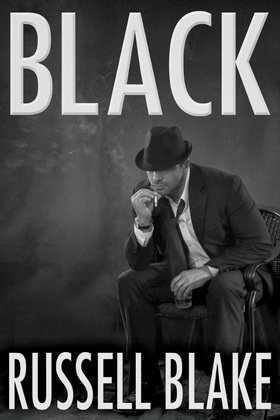 It's every indie authors dream, to be discovered, to be picked out of the ranks. When indie author Russell Blake began his journey writing thrillers and independently publishing them, he never thought the likes of anyone noteworthy in traditional publishing would discover him. He, after all, had been rejected by countless major publishers and out of frustration and determination, joined the myriads of other indie authors vying for a recognition and sales by publishing directly on Amazon.
Rather than write one book and seeing what happened, Blake set out on focusing on volume rather than a one-hit wonder to garner him success. The gamble paid off and 25 books and 30 months later, Blake not only has made over a million dollars in sales but caught the eye of one of America's favorite thriller writers, Clive Cussler.
In my brief interview with Blake, I asked him exactly how the opportunity came about and what it really is like working with such a commercial fiction giant.
You've been hand-picked by the Great Clive Cussler to co-write one of his books. How did that opportunity come about? Did you approach him or did he or his team approach you?
It was actually suggested to me by a message board buddy about a year and a half ago. I was thinking for most of 2012 about how to take this to the next level. I felt like I was reaching most of those readers who are willing to take a flyer on an indie author. I was getting on the radar of those who download free books. But there's a large percentage of readers who don't care about free books, and don't buy anything but trade pubbed books, often hard copy. I had no mechanism to reach those folks. I believe they would read me and enjoy the experience if they knew about me, but I had no way of telling them I exist.
I thought about it, and came to the conclusion that the most expedient way to get in front of that audience was to co-author with a household name. From there it was relatively straightforward. Cussler was a natural, in that he already co-authored, was in my genre, and I was a huge fan, so knew his work and style. I approached his agent, shared my sales trajectory and several samples of work, and the process began. Cussler read four or five of my novels and liked what he saw, and after a lengthy vetting process I was invited to meet him and discuss co-authoring. I spent a few days hanging out talking style, philosophy, life, plot, and it seemed like a good fit. The rest is history. This is also a great example of why every writer's journey is different. Now that I did this, you can bet that lots of agents are going to be inundated with indies hoping to do the same thing, which by definition will ensure that it's extremely unlikely to ever happen again. It goes back to my philosophy of thinking outside of the box. Whenever you study the authors who have been breakouts, it's impossible to duplicate their success, because they did something unique or new. Once they've done it, it's no longer new. That's part of the challenge, and part of the fun. It keeps you on your toes.
How will the co-writing process go? Does he give you an outline and then you write it or do you brain storm the ideas together, write it and he just adds his name to the book?
Clive carries more than his share of the heavy end of the log. That's all I'll say. The man's forgotten more about the book business and writing than I'll ever know, and working with him, collaborating with him, is both an honor and a challenge - for which I'm extremely grateful. He's brilliant with innovative ideas, and is no mean wordsmith himself. It's a master/pupil relationship, and I'm happy to be learning from one of the best. An amazing opportunity I'm extremely excited about. I've had to raise the bar on the way I view story, which in turn has made me a better author. In the end, that's the most important thing in any of this. Being self-actualized and constantly improving. The rest of it's all sound and fury. It all comes down to you, your words, and the reader. Everything else is just noise.
Support HuffPost
The Stakes Have Never Been Higher
Related
Popular in the Community