Known for employing some of the world's smartest and brightest, Google didn't fall short when they chose Chris Coleman as Director of Global Design to oversee the interiors of the company's nearly 70 offices around the world. And our friends at California Home + Design bring us an inside look at the fabulous and dynamic designs in the Googleplex, the tech giant's Mountain View, California headquarters.
It's obvious that emphasis is placed on productivity and collaboration. Employees work in cubes and huddle rooms that feel distinctly like Google -- with white backdrops punctuated with pops of primary colorful modern furnishings, like the Togo sofa by Ligne Roset. Lots of stimulating perks like exercise balls and free delicious-looking snacks are available around the clock. And Google employees are encouraged to add their own touches to the campus. Our favorite employee-addition? Stan, the life-sized T-Rex skeleton that lives outside in the middle of the campus.
Click through the slideshow below to tour the Googleplex, and be sure to visit California Home + Design for the full story and more photos of this creative office space.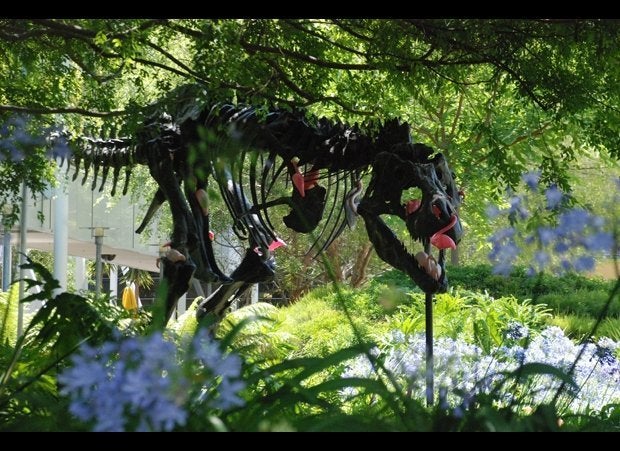 Google Tour