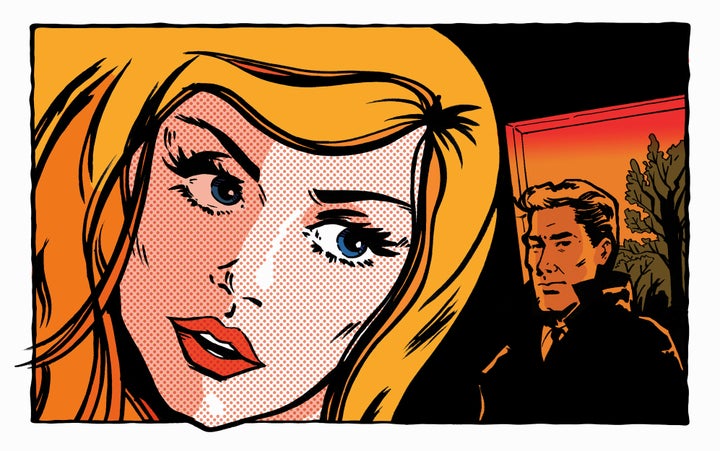 Searching for someone to date ― on Tinder, at a bar, through friends ― can feel like an absurd nightmare. Or, at least, a series of exchanges that follows dream logic more so than what you believed to be socially acceptable behavior.
He said what? She suggested that you should huh? You do your best to sift out meaning while questioning whether it's your own actions that are ridiculous.
Several of the spare, funny short stories in Alexandra Kleeman's new collection, Intimations, mirror this experience. The first, "Fairy Tale," is from the perspective of a girl who seems to have either recently regained consciousness or developed amnesia. The story begins with her coming to, piecing together her surroundings and her relationship to the people in a small, lavishly decorated dining room.
Through terse, quippy exchanges, it's revealed that her parents have arranged for her to meet several suitors ― one identified as her fiancé, another as her boyfriend ― and are urging her to choose one before she's allowed to leave the house.
Although the situation is both dire and strange, the narrator thinks, "I wanted to ask: Couldn't I choose none of them?" But, observing her mother's tense mannerisms, she thinks, "I knew the answer would be no." Already, the scene is claustrophobic, and the story continues this way until it reaches a violent pitch. It's a surreal commentary on the way social strictures ― especially those imposed on women ― can be suffocating to the individual.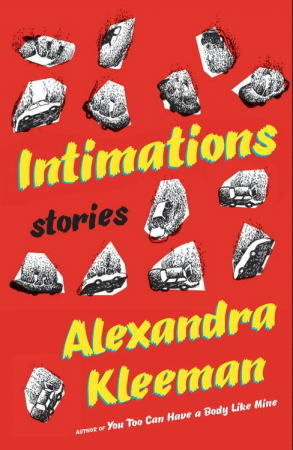 In the story that the collection is named after, "Intimations," another nameless woman narrator finds herself in a literal bind. She's locked in a home with a stranger who claims to be her husband and does her best to balance proper behavior with her personal wants. In "Fake Blood," a woman arrives to a regular party wearing a gory costume and tries her best to fit in, before a series of murders turns the event into a sort of whodunit.
Not all of Kleeman's stories are the David-Lynch-inspired sort. A few concern a theme explored in her novel, You Too Can Have a Body Like Mine ― the ways the physical experience of eating merge with the psychological experiences of hunger and desire. In "Lobster Dinner," a vegetarian imagines a violent lobster uprising.
About half of the stories in the collection are realistic rather than absurd, but they still make use of Kleeman's economic style. In "Jellyfish," a recently engaged woman named Karen questions her relationship while on a tropical beach vacation. The resort is scarily idyllic; the sea is likened to toothpaste, and the conformity of the bungalows is described as utopian. A particularly funny scene shows Karen wrapped up in a fantasy, running off with the resort's chef before realizing that, outside of the confines of the romantic venue, he's kind of a jerk.
In "Choking Victim," a woman ― also named Karen, displaying Kleeman's playfulness and interest in rhetoric ― leaves her baby with a woman in a coffee shop to retrieve a broken stroller, reflecting on the realities of motherhood along the way.
These quiet scenes aren't what Kleeman is quickly becoming known for ― her novel was compared to Don DeLillo and Thomas Pynchon ― but they may be her most resonant. They're psychologically insightful while remaining subtle, with a few laugh-out-loud observations peppered in. And coming from someone like Kleeman, whose nonfiction has demonstrated an ability to write keenly about everything from mirrors to "Twin Peaks," simple, unadorned stories will always be a pleasure to read.
In her first short story collection, Kleeman's breadth as a writer is on display. She writes surreal scenes that are emotionally resonant and realistic stories that are affecting in their strangeness.
Alexandra Kleeman is the author of You Too Can Have a Body Like Mine, which was a finalist for the Young Lions Award of the New York Public Library.
Anyone interested in books with playful language, funny characters and sharp observations about modern life.
What other reviewers think:
Kirkus: "For fans of the avant-garde."
"I was sitting at a long table with a lot of nice things on it. There was a large pitcher of water with an ornate handle that looked like it was made of real silver, and there were forks and spoons."
"The groves of palm trees and bananas were a broad smudge around them, as EJ made alarming decisions about when to barrel through piles of palm debris and when to swerve suddenly, wrenching around them. Absolute time and absolute speed were difficult to gauge on a motorbike, Karen thought as she tried to cling to EJ's sweat-soaked back without digging her fingernails into the flesh, but it seemed as though they could die on this ride."
The Bottom Line is a weekly review combining plot description and analysis with fun tidbits about the book.
Related
Before You Go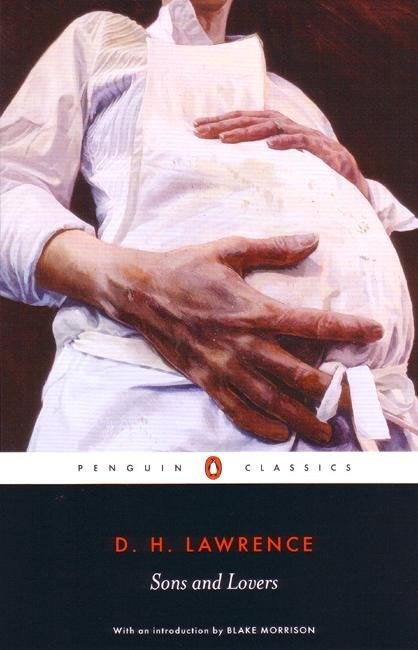 Banned Books
Popular in the Community