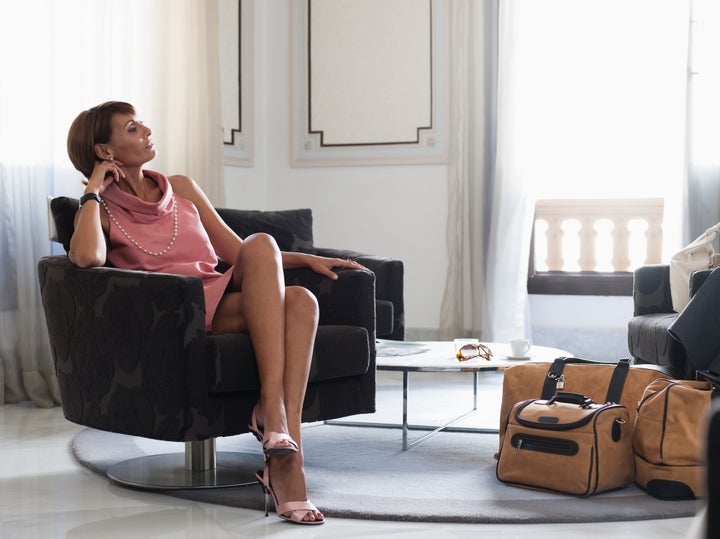 This is a terrific question and the answer depends on you and your particular preferences, logistics and circumstances. Here are points to consider and if you read my entire post, I will offer a final tip that I bet you have not considered and could save you hundreds if not thousands of dollars on your next vacation. In the meantime, consider these seven points as to whether you should stay in the cheapest room at a five star hotel or a suite in a three star hotel:
Your Ego: Staying at a five star hotel can give you the feeling of importance and status since if one can afford to stay, it typically means that money is no object when it comes to purchasing power. Staying at a three star hotel makes few feel special however, staying in a suite in a three star versus a standard room at five star is certainly more practical. Does it makes sense to stay in a cramped room with a beautiful bathroom versus one with a living room, a couple bathrooms and perhaps a second room?
Which is more practical: How many people are in your party? Will you have children and therefore need more space? Children typically only care how big the room is and if there is a pool and would prefer a suite rather than a room. Realistically, if you have kids, more space is the way to go.
Are you on a budget? Are you concerned about how much you tend to spend or can spend? I was once told by the founder of The Four Seasons Hotels and Resorts Issy Sharp, that the average annual income of someone who stays at The Four Seasons was $250,000 and that was around 1998. However, that number is now $479,000 with a net worth of $4M u.s. according to a Four Seasons Media Kit for 2015. Be prepared to pay highly for breakfast, lunch and dinner. Breakfast will run $20 per person or more. A Hamburger (made with freshly ground beef...grounded on property of course) will start at $25. Fries are extra as everything is served a la' carte.
Amenities: Five star hotels are designed to match or exceed the luxury accommodations that the affluent guest enjoys at their own home(s). The five star hotel will offer everything you need and it will all be of the highest quality. Think BMW vs. Nissan. Nicer pool (unless the three star has a pool theme park), nicer furniture, 24hr room service, a Health Spa (three stars have no room service or spa), restaurants, fresh ingredients, higher food and beverage prices (mostly served a la carte) along with prepared to order meals, a lounge, 24hr concierge, bell services, valet parking, 24hr laundry and dry cleaning, turn down service, and in most cases, car service. You also receive nicer accommodations such as the bathroom, linen, bath towels and comfort of the mattress. At five star hotels, you will never see a vending machine whereas in a three star you will see them. What will you need? What do you care about?
Personalized Service: There is (typically) a 2 to 1 staff to guest ratio as opposed to maybe a 1 employee for every 3-4 guests in a three star hotel. That translates into no bell service and the front desk typically taking on the role of concierge and answering incoming phone calls rather than a dedicated operator (pbx) which translates into interruptions. Staff at five star hotels are not allowed to tell you "I don't know" to a question. They must find the answer and if they know the answer is not what the guest wants to hear (such as they cannot fulfill the request made by the guest), they are required to offer alternative suggestions. Three star employees will simply tell you, "no, sorry, we can't do that" or "I don't know but if you Google it, you can probably find the answer on line."
Security: Five star hotels have in-house security departments with solid standard operating procedures. Only some three star hotels have in house security. Many outsource and have limited staff with limited training.
Cleanliness and Condition: The C&C of the rooms and property in general will be much better considering five star hotels have full time painters, carpenters, electricians and engineers on the payroll all prepared to keep the walls, floors, furniture, carpets, and HVAC systems in perfect condition 24hrs a day. The housekeeping and Engineering departments have extremely high standards to maintain in the cleanliness of the rooms and lobby and both follow rigorous preventive maintenance schedules. At three star hotels, the furniture may be more nicked up or carpets more dirty or worn, or paint peeling everywhere. Landscaping may be sparse. At a three star hotel I stayed at this past fall, I found:
Black mold on a shower wand
Black-out drapes improperly cut that allowed light in the room
Food stains on the carpet
Poorly repaired ceiling in bathroom
Here is the final bonus tip I promised:
There is a new trend emerging in resort areas where you can book a two bedroom suite for the price of a hotel room. Many of these modern suites have free wii-fi, two bedrooms, two bathrooms, washer/dryer, full size living room, dining area, and full size modern kitchen with utensils, dinnerware, and appliances. Gorgeous suites!
Marriott Vacations, Sheraton Vacation Club, Hilton Grand Vacations, Lexington Vacations and Diamond Resorts are a few that offer the option to book one of their timeshare condominiums at the rate of a hotel room or lower, without the obligation of committing to ownership or even sitting through one of their dreaded timeshare presentations. These properties tend to have the pools, fitness center, and look of any resort hotel and are perfect for families. Many do not have a spa and some do not have a restaurant while other do have a restaurant however, with a full size kitchen in your suite, you have the flexibility of making breakfast while either having dinner in a local restaurant or preparing your own meal and saving yourself hundreds of dollars in dining. All of these properties can be booked on the widely used travel sites such as Expedia, Hotels.com, Travelocity, Orbitz, Priceline, etc.
Oh and by the way, for those who need that spa massage and find this option unappealing, you can always book a private massage in the comfort of your own suite which are readily available in any city by legitimate private contractors. Hotel staff will be knowledgeable of recommendations. I find this option much better than a hotel or airbnb since the guest can have all the comforts of both a nice resort and the amenities of a luxury condominium.
This question originally appeared on Quora - the place to gain and share knowledge, empowering people to learn from others and better understand the world. You can follow Quora on Twitter, Facebook, and Google+. More questions:
Related
Popular in the Community