How's this for customer service? J.Crew's exalted CEO personally phoned a customer after a ranting email complaint about the retailer's latest collection.
In an essay for Forbes, Chris DeRose describes his wife's brief correspondence with Mickey Drexler, the man credited with transforming J. Crew into the style powerhouse it is today (he's also had successes at Ann Taylor and Gap). It all began with an email she sent after seeing the fall/holiday collection. Here's a snippet of Elizabeth DeRose's initial message to the brand:
"I am so disheartened and disappointed that you are leaving your core values and styling and abandoning your loyal customers. I would have thought you had learned your lesson at the Gap!! Why mess with these iconic brands and change them into something they're not?"
Sound like a typical anonymous customer complaint, no? Strangely enough, Drexler himself got wind of it and took it upon himself to contact DeRose directly, emailing her a response within hours and leaving his personal phone number on her answering machine. When DeRose called back, Drexler along with J. Crew President, Libby Wadle, spoke to her about her concerns with the design direction. After a friendly discussion, Drexler conceded that "some of the styling had perhaps strayed too far from the classics and brand messaging for which J. Crew had become known." Wow.
Although many would disagree with DeRose's stance on J.Crew's updated look (present party included), we think it's great for a CEO legend like Drexler to solicit input from the very customers who are paying for his goods. Of course, Jenna Lyons, J. Crew's oft-imitated creative director, has done her part for the brand as well, spurring an army of "Jenna" lookalikes on the streets and landing a spot on TIME's 100 list. Perhaps the world is ready for Drexler and Lyons' company to go back to basics, though.
"We are on it for sure," Drexler wrote in an email to DeRose after their discussion. "I hope you see a difference this fall."
J.Crew's creative director is pretty inspirational, too: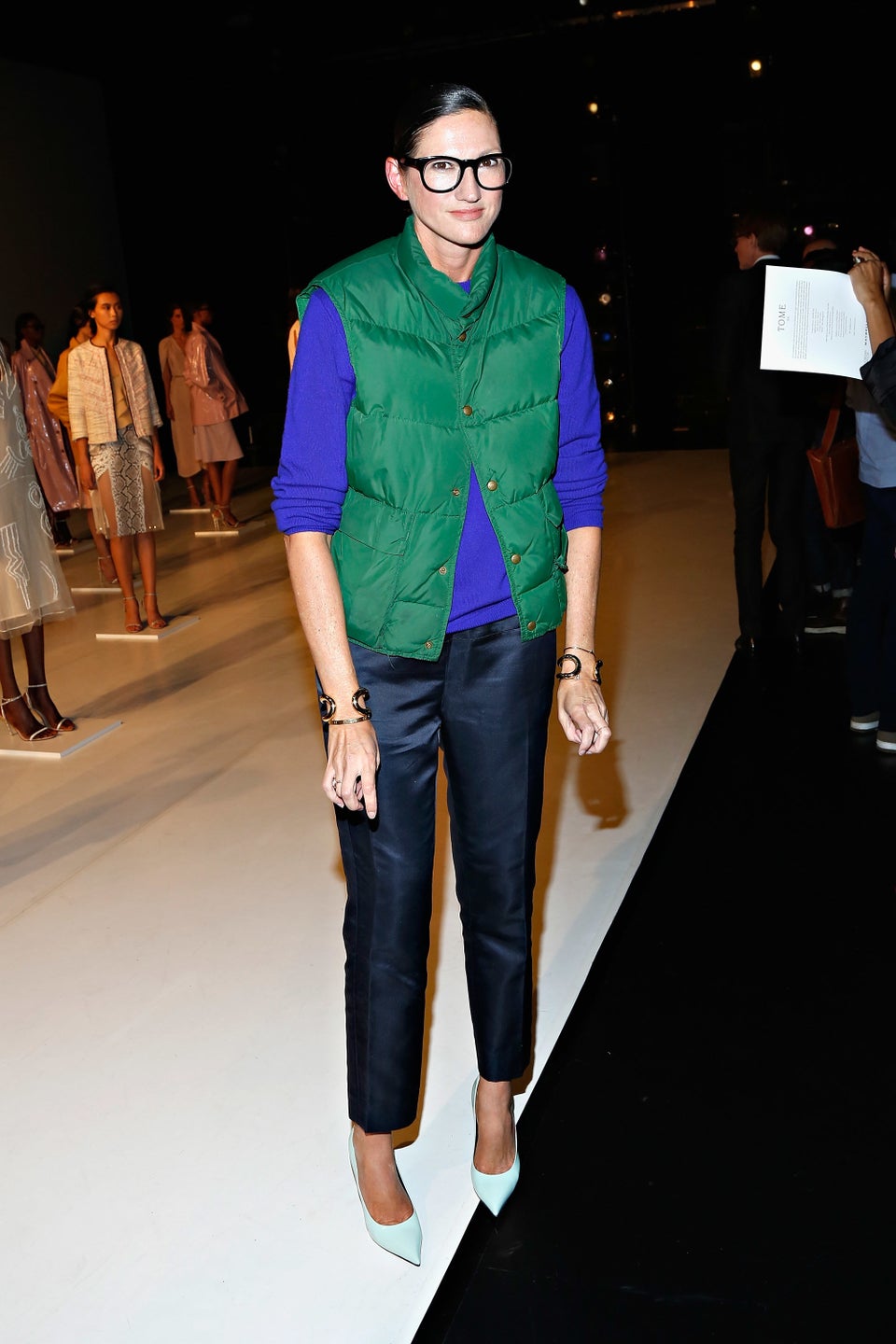 Jenna Lyons of J. Crew
Related