"I love what entrepreneurship stands for," Dorsey said in an interview with The Huffington Post this week. "You want to see something in the world, and you do whatever it takes to make it exist."
Dorsey was in Detroit on Tuesday for a series on local entrepreneurship called "Let's Talk" sponsored by Square, a company that makes a device for business owners to accept credit card payments on their phones and tablets and where he serves as CEO.
He isn't the only tech entrepreneur who sees potential -- or money to be made -- in the bankrupt Motor City. That same day, Dorsey was also booked to speak at Techonomy Detroit, a spinoff of the startup-booster business conference founded by journalist David Kirkpatrick.
Some critics question the idea that small startups like these can really drive a recovery in a once industrial city that still struggles with intense unemployment, not to mention its $18 billion debt. But Dorsey believes entrepreneurship -- both online and traditional -- is the best way to help neighborhoods and cities.
Tuesday night's "Let's Talk" forum featured four Square-wielding local small business owners -- a jam-maker, a boutique owner, a letterpress studio owner and a cupcake mogul-in-the-making, all of them women.
They're not the sort of entrepreneurs you'd necessarily expect to see sharing a stage with the chairman of Twitter. But Dorsey said the "Let's Talk" series, which also recently visited his hometown of St. Louis, Mo., along with Oakland and Stockton in California, looks for just these kinds of small business owners to spotlight.
"There's so much great energy in Silicon Valley and San Francisco around building a culture of mentorship and support for entrepreneurs," he said. "We wanted to see if we could export that for every type of entrepreneur, not just tech entrepreneurs."
Before the event began, Dorsey sat at a table in one of Pam Turkin's Just Baked cupcake shops in downtown Detroit. Turkin is a Square user who has recently seen sales of her gourmet treats crack the $3 million threshold, putting her among the top 2.6 percent of female business owners in the country, according to Count Me In, a nonprofit resource for women entrepreneurs.
"I spend a lot of time telling other women that they're able to take that risk," Turkin said. "Just dive in, and if it doesn't work, move onto the next thing."
Turkin said she's seen downtown Detroit's business district become more vibrant in the three years since she opened her first cupcake shop.
"I talk about the city a lot here, locally, because there's been such a stigma with moving downtown," she said. "It's been amazing for us. There's a lot of action, and there's a lot of energy."
Ultimately, the man who founded Twitter believes brick-and-mortar businesses like Turkin's will always be necessary, and especially in cities like Detroit.
"No matter how much of our life moves online or to technology, we're always going to appreciate the neighborhood places that we go to and meet our friends," Dorsey said. The best technology will continue to "point back" to offline life, rather than trying to create a virtual replacement online.
"This is where we live, and if we focus on building this up more, everyone is the better for it," he said.
"And it tastes better," added Turkin.
(Watch the recap video from Square's "Let's Talk" event Tuesday night in Detroit above)
CORRECTION: An earlier version of this post misspelled the name of Just Baked's owner. It is Pam Turkin. The Huffington Post regrets the error.

Support HuffPost
The Stakes Have Never Been Higher
Related
Before You Go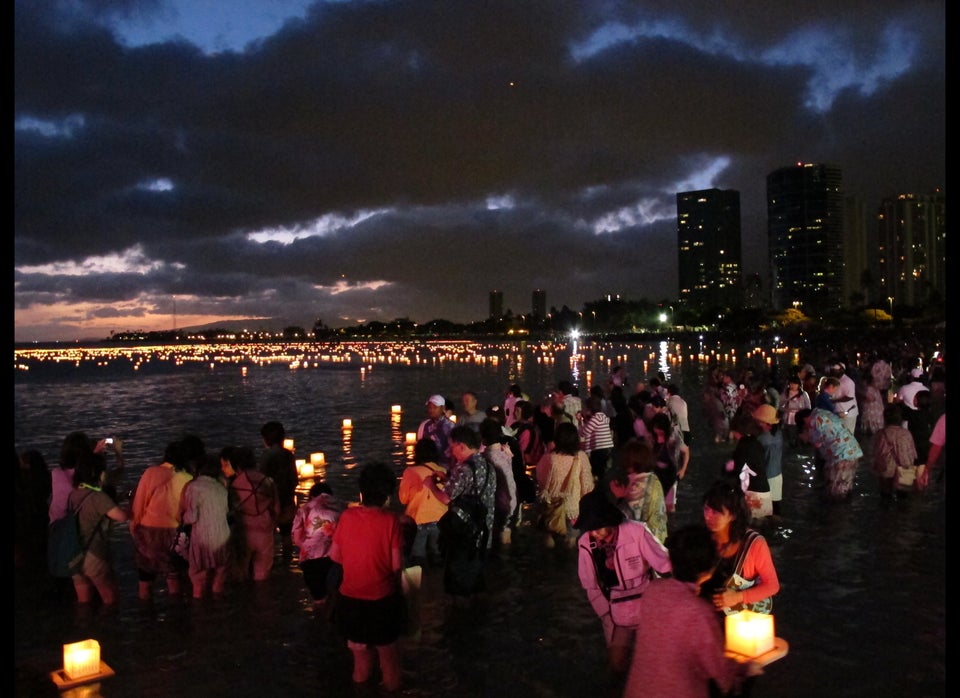 Best States For Female Entrepreneurs
Popular in the Community