 "We are the first book ever banned from Costco," Rivers told me. "These are people that sell K-Y jelly by the pound. They banned my book because it's wild, it's outrageous, and it's hilarious. If The New York Times thinks it's okay, I would rather have them than Costco."
In the book, Rivers goes on a tirade about all the things she hates, including the hit TV show "Glee."
"I'm sick of seeing happy homosexuals in high school," she told me. "The gay guys, who I adore, were not running around in high school singing and dancing. They were hiding, frightened they would be beaten to a pulp. Plus, Lea Michele isn't in high school -- she's a 37-year-old woman."
But what's not in the book is the fact that Rivers is a surprisingly close friend of Prince Charles -- she attended his wedding to Camilla. And although she's close to the prince, she can't help but say a few naughty things about his mother.
"She could use some Spanx," Rivers joked about Queen Elizabeth.
Rivers, who just celebrated her 79th birthday by taking in a Broadway play with friends, said she has no intention of retiring any time soon -- watch out!
Related
Before You Go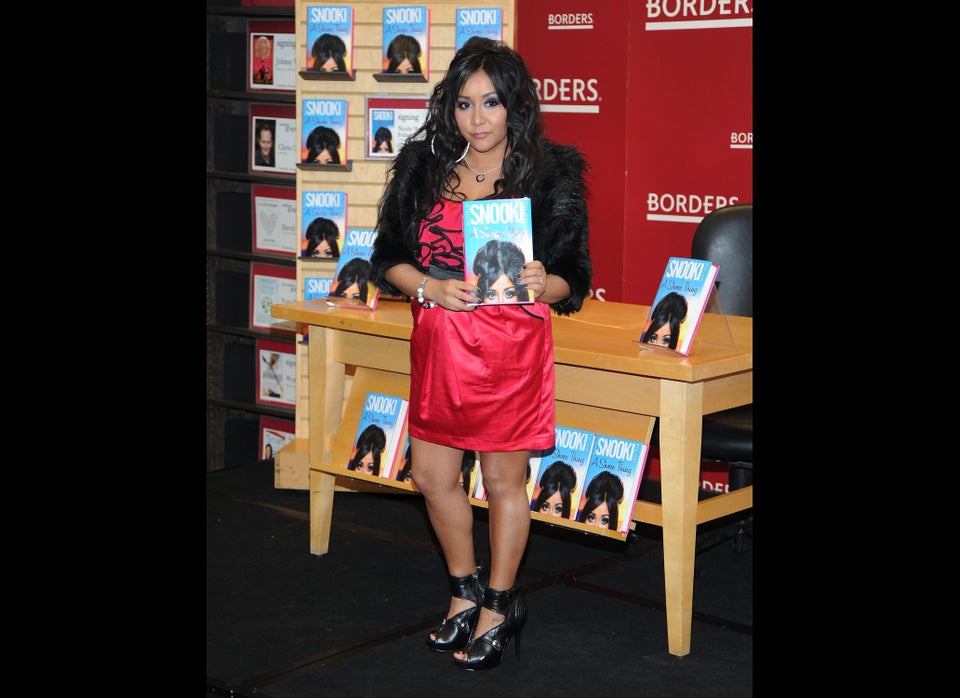 Celebrities Pose With Their Novels
Popular in the Community