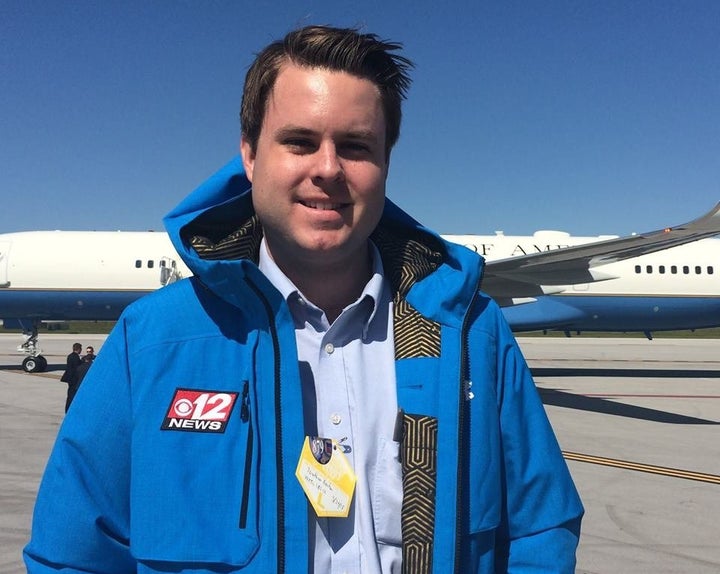 I quit my job at a television station owned by Sinclair Broadcasting, and I am fighting the company in court for trying to claw back $5,700.
My stint was less than one year at the local CBS affiliate in West Palm Beach, Florida, where I went to work as a general assignment reporter in August 2014. At the time, I had never heard of Sinclair Broadcasting.
Over the years, they've become the largest television station operator in the U.S. by number of stations, and the largest by total coverage, owning or operating a total of 193 stations in more than 80 markets. Those stations reach around 38 percent of American households. The media conglomerate is seeking the OK from the Trump administration to buy Tribune Media Co., which would spread the company's scripted messages even further.
At WPEC, the team faced more than the usual midsize TV market problems. During my time in the CBS12 newsroom, I learned complaints to HR at the local and national levels were not only discouraged, but a quick route to termination. Management expressed a keen interest in keeping heads down and simply doing your job.
As reporters and anchors at the company, we were routinely told to follow leads and angles with a clear-cut conservative agenda. At CBS12, I was ordered to do man-on-the-street interviews that were clearly politically biased. I'd ask loaded questions like, "How much do you disagree with Obama this year?" It was disguised as real journalism. The funny thing is, I'm a Republican ― and I was still pissed by it. But it was more than just the questions. It was the stories that we were told to do. They often had to have a religious tie-in. We couldn't do stories, for the most part, that involved the LGBTQ community. There were a set of parameters and we had to stick to them.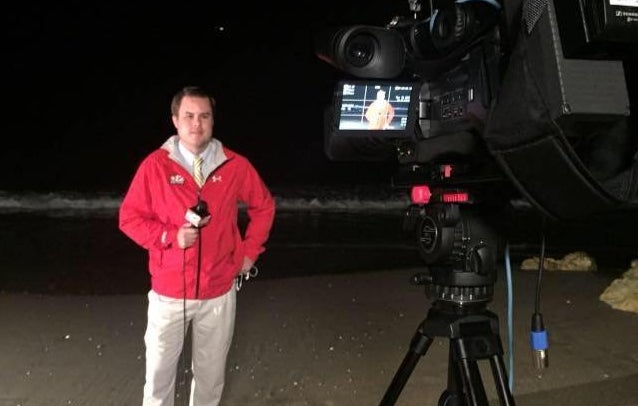 As a journalist, I found this reprehensible, but was told not to question authority. I approached management about getting out of my contract, citing mental and physical fatigue, but they wouldn't budge, demanding tens of thousands of dollars from me. I couldn't pay, and couldn't work in that environment anymore, so I left.
In the TV news business, it's customary for reporters to leave with time on their contract, as long as they don't go to a competing station. I left to start a career in public relations. Soon after my departure, several other reporters left the station and the media industry entirely. Shortly after my exit, I began receiving threatening letters in the mail from Sinclair, demanding money that was left on my contract. So did my colleagues.
At first, I was told by my attorney to ignore Sinclair's demands, as they are a large company and wouldn't want to spend the time or money it would take to come after me. But almost three years later, they're suing me for $5,700 ― an arbitrary amount they claim is "liquidated damages," and a ridiculously small sum for a company that reported profit of $443.5 million in its latest quarterly earnings.
Sinclair argues that I caused them irreparable harm by leaving. Believe me, I was a good reporter, but not that good. Furthermore, if you do your legal homework, you quickly discover a Florida Supreme Court ruling in Lefemine v Baron that says a liquidated damages contract provision will not be enforced if it is a penalty. The same attorney suing me is also suing a former CBS12 colleague in Palm Beach County for the same reason.
I believe these lawsuits are an obvious attempt to scare former employees. Not everyone has the means to hire a lawyer. Sinclair is betting that former employees will cut checks just to make the problem go away ― and that they can make an example out of reporters. The message? Quit on us and we'll rain hell down on you. But I refuse to cower and acquiesce to this malevolent corporation. I'm fighting back.
Fortunately, I have a tenacious and aggressive attorney. We responded to Sinclair's lawsuit in Orange County, Florida, where I reside, and have demanded a jury trial. We are currently awaiting their response.
Editor's Note: A request to Sinclair for comment was not immediately returned.
Do you have a personal story you'd like to see published on HuffPost? Send us a pitch.
Popular in the Community