Karl Lagerfeld was on hand to present at European tech conference Le Web this week, although his interview mostly turned into a tour of the iconic designer's extensive electronics collection.
But really, who doesn't want to watch Kaiser Karl twirling a gloved finger on his various Apple devices?
In the charming, semi-awkward interview, Lagerfeld reveals several facts about his media diet:
He doesn't use email.
He says he's a "paper freak."
He reveals a super swanky Celine briefcase where he keeps his 4 (!) iPhones, each emblazoned with his silhouette. (He says he has a Chanel briefcase too.)
He claims to have "hundreds" of iPods.
He live-sketches a photo of himself on an iPad, which he says he treats like "diaries" and that he owns between 20-30.
Who knew the Kaiser was a one-man Apple store?
Another important item was dropped at the conference: a preview video for his new lower-priced line, called Karl, which will be available exclusively online on January 25th.
Watch both the preview and the interview below to catch priceless moments like Karl unzipping his leather iPhone briefcase with his trademark fingerless gloves, and read more at TechCrunch Europe.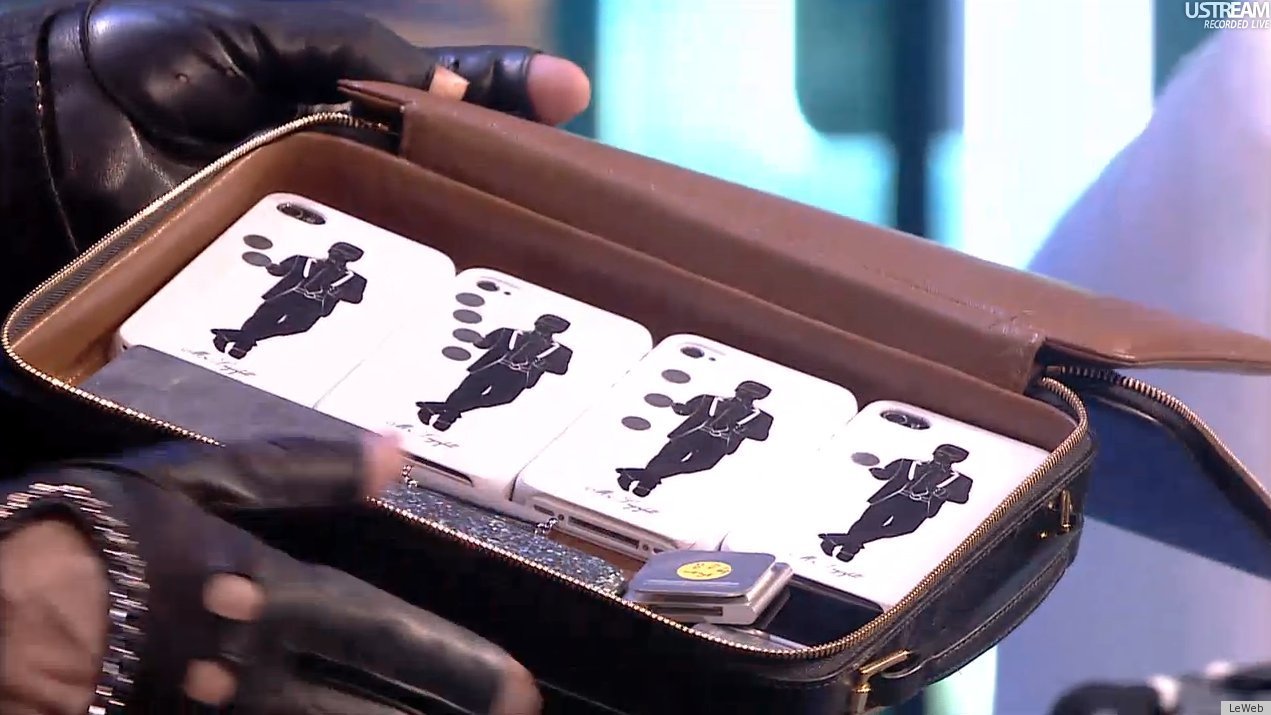 Popular in the Community