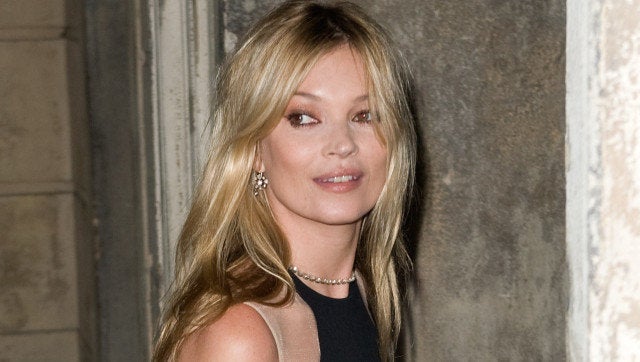 We all knew Kate Moss' looks can garner her the big bucks, but it looks like her skin is also a marketable asset.
A tattooing session isn't such a highly unlikely event though. The 38-year-old Brit befriended the artist in 2002 when she said he was the person she'd most like to meet. Et voila! Freud's fashion designer daughter Bella Freud called Kate and arranged a meeting (oh, to be a world-renowned model...). The two got on so well that he even painted her portrait. As for how the tattoo came about, Kate explains it best:
''He told me about when he was in the navy, when he was 19 or something, and he used to do all of the tattoos for the sailors. And I said, 'Oh my God, that's amazing.' And he went, 'I can do you one. What would you like? Would you like creatures of the animal kingdom?' I mean, it's an original Freud. I wonder how much a collector would pay for that? A few million?"
Freud's painting of Kate alone garnered £3.9 million at auction, but we don't even want to ponder the morbidity of putting a price on her tattoo -- it's still attached to her body, after all. Ms. Moss, on the other hand, has no problem thinking about such things. "If it all goes horribly wrong I could get a skin graft and sell it! It's probably the only one on skin that's still around, because when he was in the navy he was about 19. Can you imagine?"
Check out Kate's $1 Lucian Freud tattoo below and tell us what you think. See some of Kate Moss' magazine covers!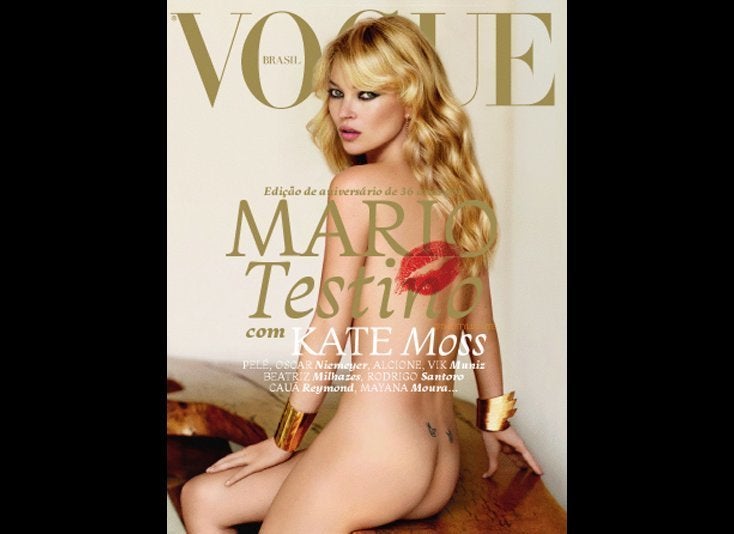 Kate Moss Magazine Covers
Popular in the Community