Women's Wear Daily went behind the scenes of Kate Winslet's St. John Knits' fall 2011 campaign, the first fashion advertisement shoot for the actress. Striking a pose in a Jersey City movie theater, Winslet told the fashion newspaper, "They want to keep it looking like me and not have it look like me pretending to be a model wearing these clothes. I'm obviously not a model. I'm not the size of a model. I don't have the face of a model or the shape of a model."
She said that she's worn several of St. John's pieces before, but wouldn't describe the brand's enthusiasts as "mature," per se, noting, "It seems fresher than that because of the fabrics. They're extremely delicate, extremely wearable and very flattering." Jim Gold, president of specialty retail for the Neiman Marcus Group, seems to be on the same wardrobe wavelength, shilling the duds to a (hopefully) younger clientele, but, "When I say young, I don't mean twentysomething or thirtysomething. I mean getting the fortysomething customer."
Well, he's already got Kate. One step at a time.
Take a look at Kate's new ad for St. John and a few behind-the-scenes shots. And for more, head over to WWD.com.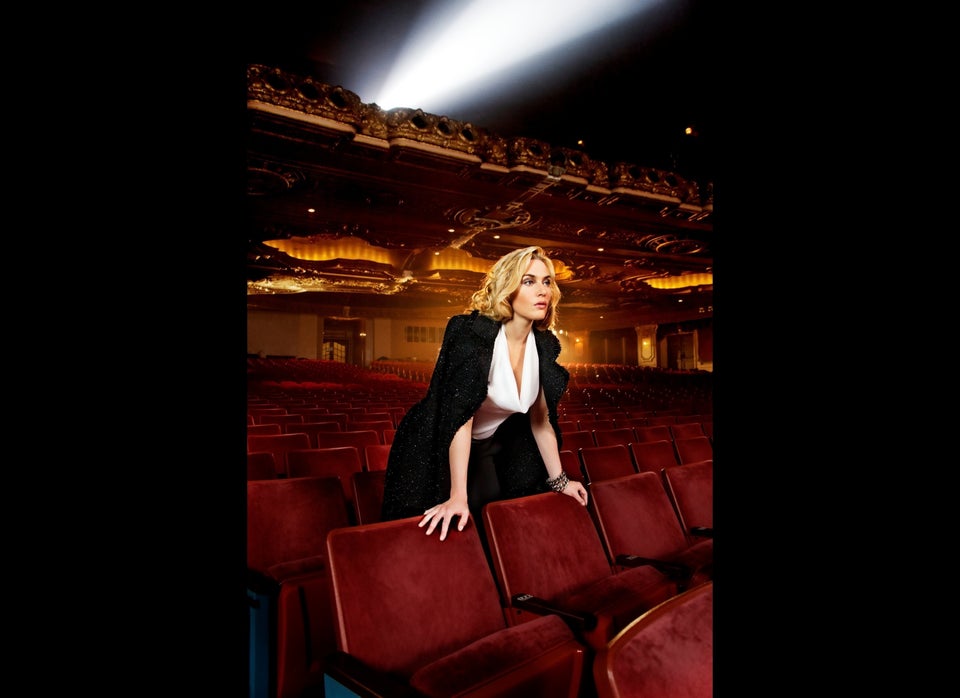 Related