So it's not really a surprise that she showed up Monday night to "The Night That Changed America: A Grammy Salute To The Beatles" in a dress/cape combo we may have used to upholster a couch in the Sixties. Very fitting for a Beatles tribute, yes, but perhaps not the most flattering look in general. Maybe if she had ditched the figure-hiding cape, this could have been more of a win for Katy.
She is definitely rocking that retro updo, though.
What do you think of Katy's look? Sound off below!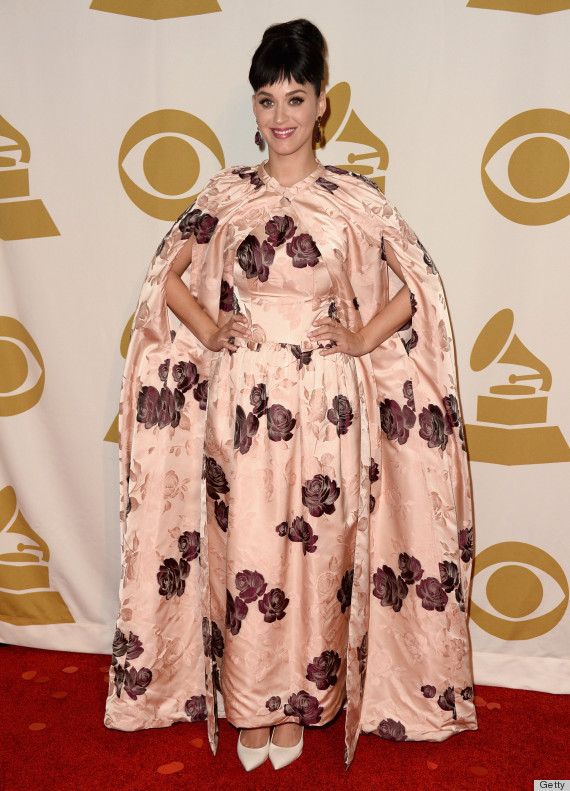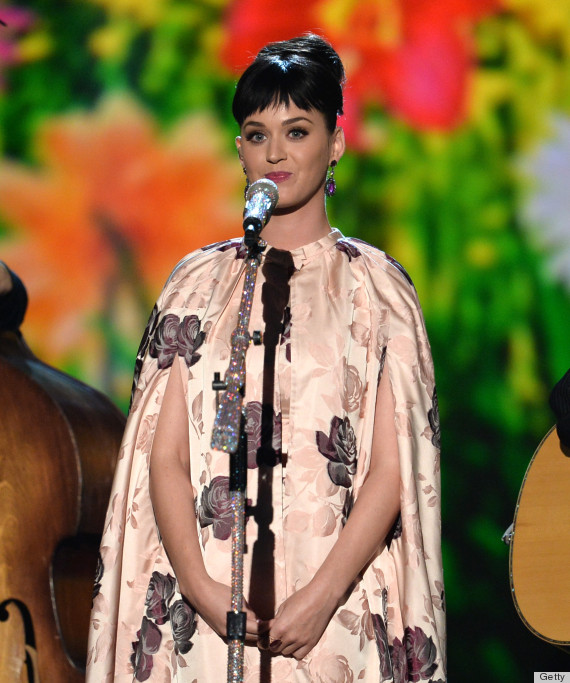 More of Katy's interesting outfit choices: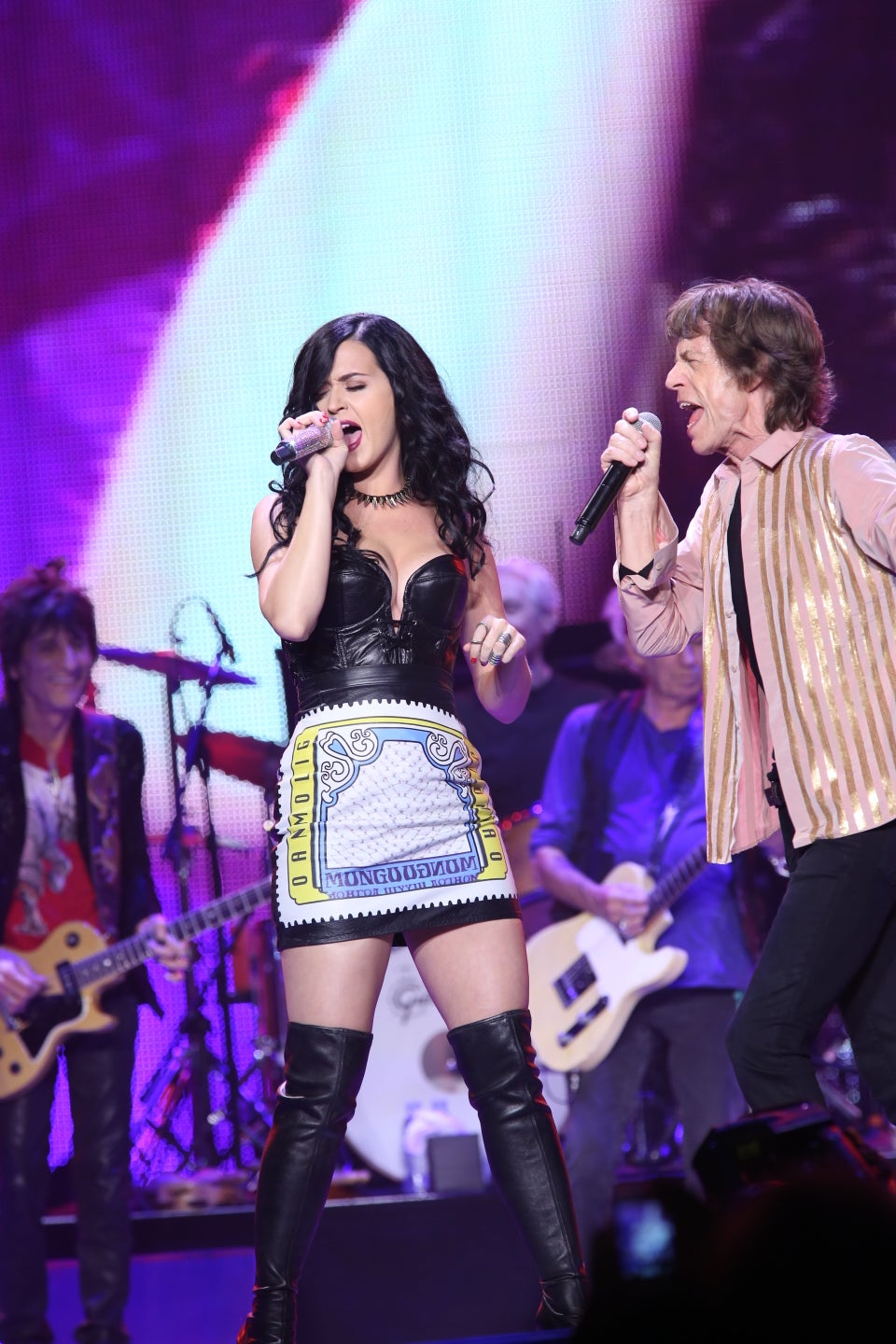 Katy Perry's Wildest Looks