A panel discussion on CNN got heated Sunday when former Virginia Attorney General Ken Cuccinelli (R) argued that "Black Lives Matter" is a poor message because it makes white people feel less valued.
After former South Carolina Rep. Bakari Sellers (D) explained that as a black man, he was "the only person at this table whose next interaction [with law enforcement] may cause them to be a hashtag," Cuccinelli suggested that the "Black Lives Matter" slogan and hashtag should be amended, according to CNN footage shared by Raw Story.
"Adding t-o-o at the end puts it in a context that makes sense," he argued. Sellers answered that message is already implicit in the slogan.
"Well, you may say that," Cuccinelli told Sellers. "And there's plenty of reason to understand that. But I don't think every American hears it that way. They hear, 'Here we are. Yes, we have this political motivation that we're separating out this one category of Americans and saying they matter more than everybody else.'"
Sellers tried to reframe the message for the former attorney general.
"We're saying stop killing us," he said.
"I understand that," Cuccinelli replied, "but that's why you have the retort, 'No, all lives matter.' We're not leaving these out."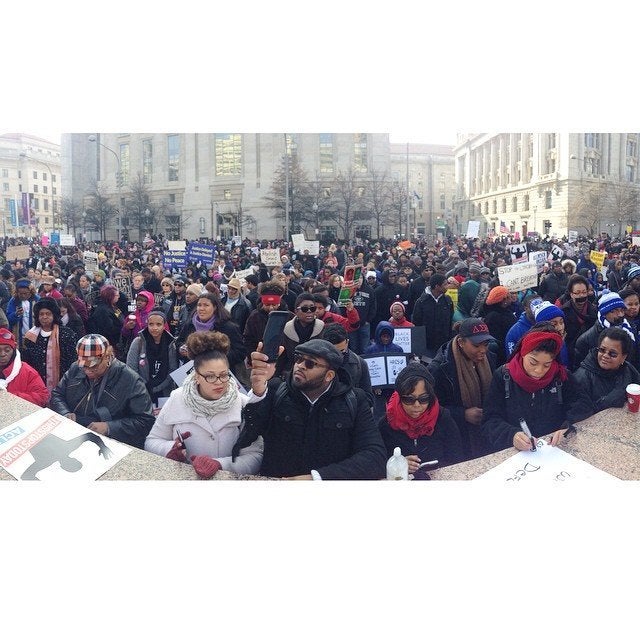 Powerful Black Lives Matter March In Washington
Popular in the Community