It was 87 degrees in New York City on Tuesday. But like love to a tennis player, weather means nothing to a supermodel. Or at least, nothing to supermodel Kendall Jenner.
The newly-short-haired reality star stepped out with fellow heat-resistant model friends Gigi Hadid and Hailey Baldwin, hitting the steamy streets in boots, high-waisted skinny jeans, a choker and an off-the-shoulder long-sleeved shirt. As if that weren't enough to make you sweat, she also carried an oversized coat.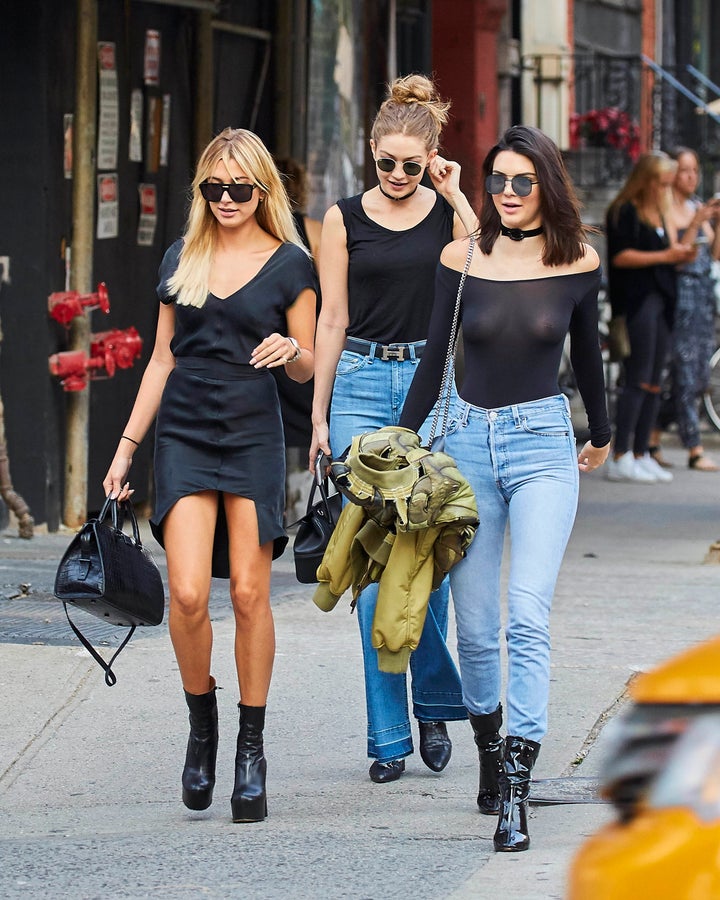 But wait! What's that? The shirt is completely see-through and shows off her nipple piercing? Well, then. Forget everything we said. We're sure that was enough to keep her cool in the sweltering temperatures. Again.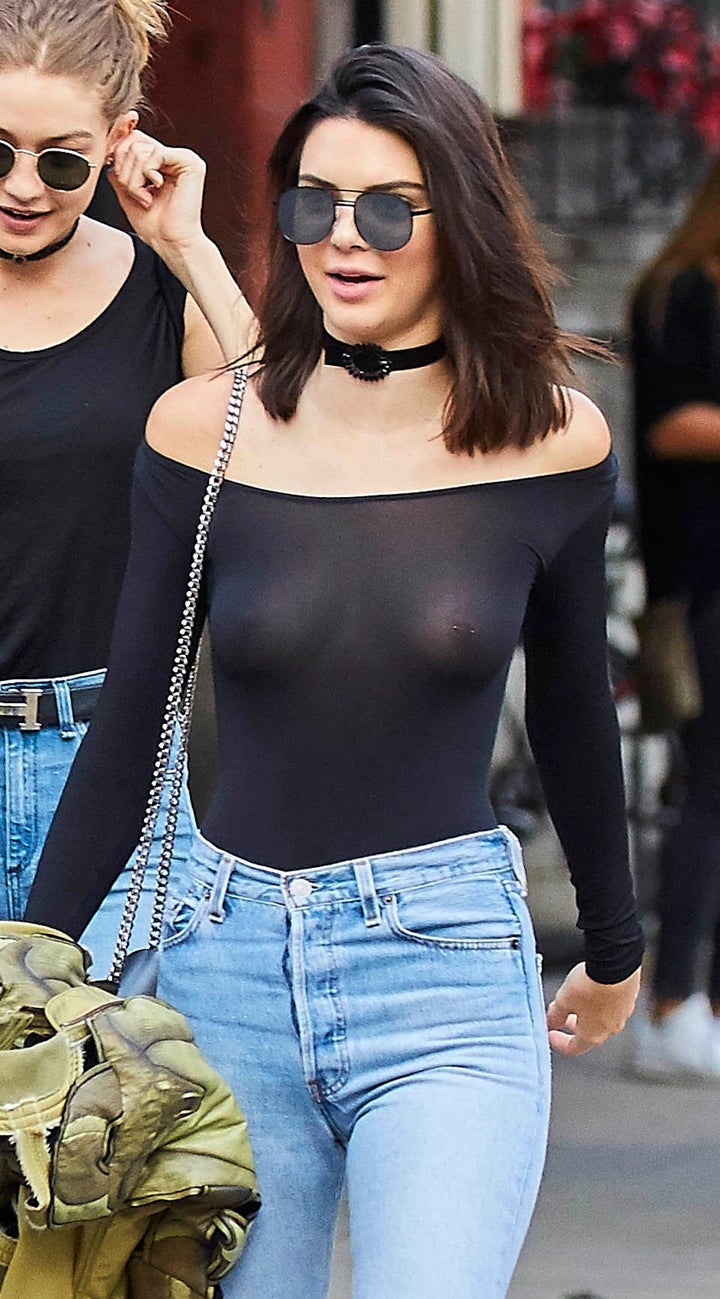 Her pals were a bit more weather appropriate and a lot more SFW: Hadid wore a sleeveless T-shirt with her flared jeans, and Baldwin chose a mini-dress.
In keeping with the weather tolerance that seems to come with being a celebrity, though, they both wore hefty black shoes that make us sweaty just looking at them.
Sigh. To be young, famous and immune to all this heat.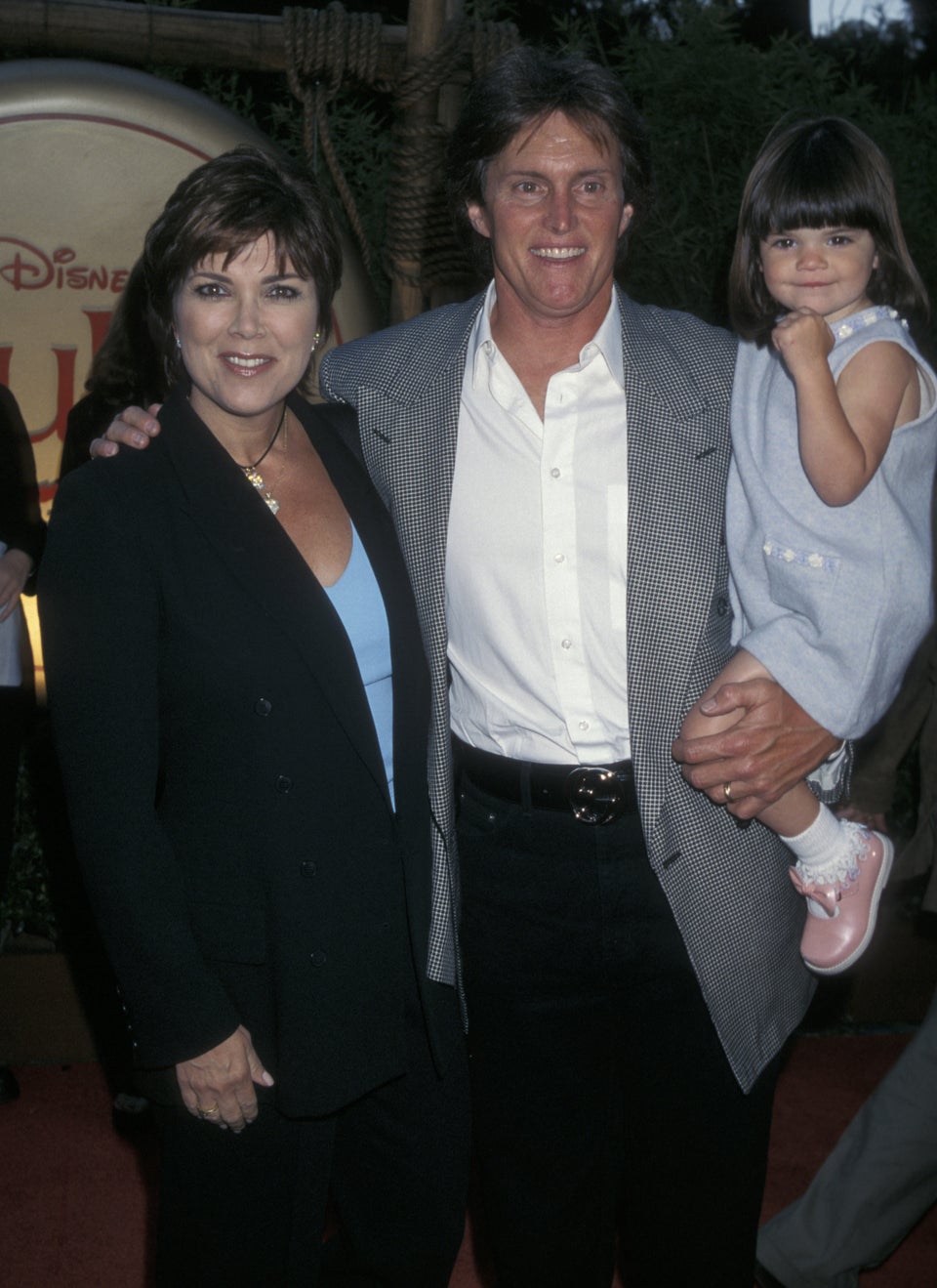 Style Evolution: Kendall Jenner