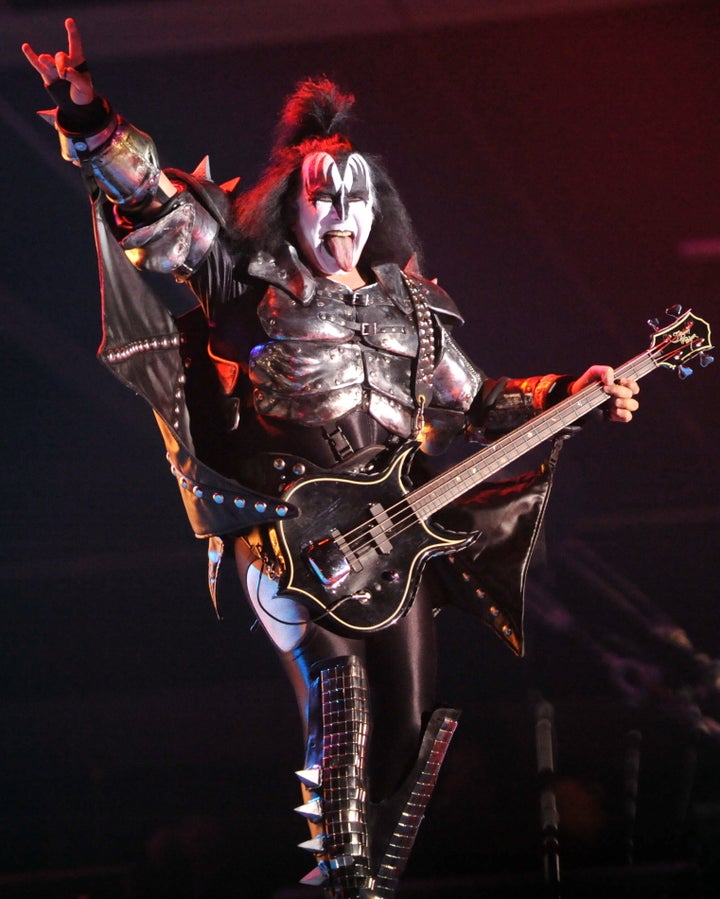 Is your strangely long tongue craving some caffeine? Perhaps a $6 "rockuccino"? Then you'll feel right at home in the forthcoming KISS-themed coffeehouse in Las Vegas, due to open next year. KISS already has a themed coffeeshop in Myrtle Beach, and the Vegas location will take serious cues from the original. The Las Vegas Sun describes the scene:
Twenty-foot-tall smoking Kiss boots greet guests, Kiss music blares and patrons gulp beverages out of 100-ounce "guitar sippers" that flash colors and play hard rock. It's possibly the last place where you'd want to curl up with a good book.
Sounds like it will fit in just perfectly with the already over-amplified Vegas surroundings. A KISS mini-golf course is debuting in Las Vegas in November as well, but will be under different management and in a different location than the coffeeshop.
After all, who wouldn't want to drink a cup of java with a Gene Simmons look-alike (or maybe even the man himself?). According to the website for the Myrtle Beach location, it's "the only coffeehouse in the world where you can rock and roll all night and drink coffee every day." Thank goodness for that.
Related