In keeping with the theme of newness, Mayor Michael Bloomberg rang in the New Year doing something he's probably never done before: kissing a woman wearing a crystal mask/headdress.
The woman, of course, was the ever-sparkly Lady Gaga, all decked out in her New Year's best. The unlikely pair played host to hundreds of thousands of revelers in Times Square, where they led the final-minute countdown of the famous ball drop.
Although Mayor Boomberg's actual girlfriend, Diana Taylor, was in attendance, the mayor spent most of the night with Lady Gaga -- that is, when she wasn't in costume changes. The pop star wore three different outfits throughout the night, going with the classic New Year's palate of black, gold and silver.
With graying Bloomberg in his adorably lumpy American flag sweater, the two were quite a sight to see. Not only did they present the ball together, but they also danced and embraced at midnight with a kiss on the lips.
Surprised? With Lady Gaga, anything can happen.
Click through to see her three costume changes as well as the mayor's fashionable(ish) sweater. How cute are they together?! Happy New Year's, everyone!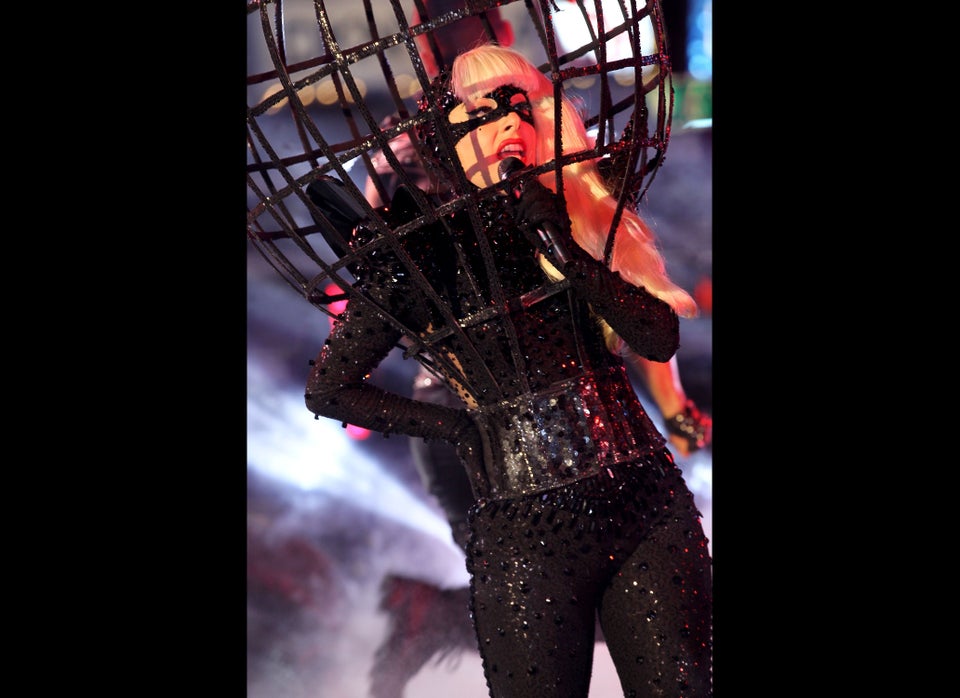 Lady Gaga and Mayor Bloomberg on NYE
Popular in the Community