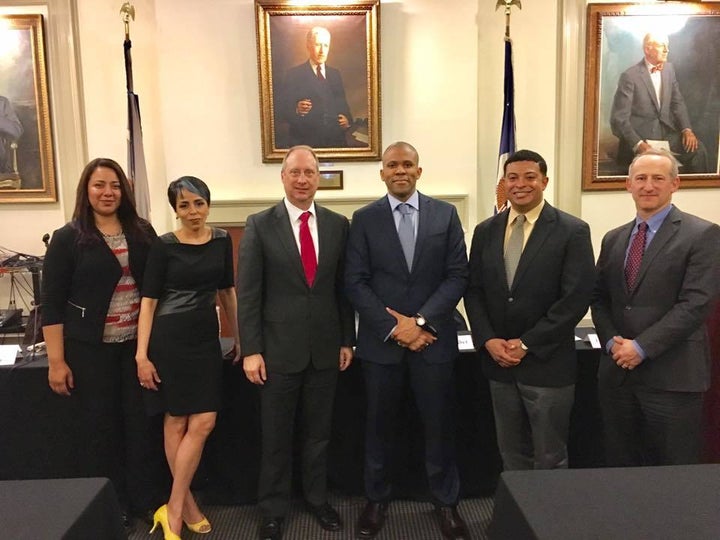 In April of this year, I was given the wonderful opportunity to take part in a NYC Bar association panel, entitled, "Career Fast-Tracking for Lawyers," and it was exactly the kind of event I would have cherished when I was graduating law school, way back in the dark ages of 2007. Today, as a coach who has worked with numerous attorneys, from senior partners, to bright-eyed, bushy-tailed newly-minted graduates, as someone who remembers firsthand what it was like to leave law school with all that debt, terror wonder, and the brand new letters after my name...well, today real talk, bullsh*t-free useful events, like the panel that Terrance curated, mean the the world to me.
It'd been a long day, and I'm going to consciously avoid climbing on my soapbox right about now, to lecture regarding the epidemic of bad coaching in these United States of America. By "bad coaching," I mean all the people out there who couldn't make it in their own respective industries, and since it's far easier to judge than to do, since it's far easier to tell your neighbor why her life sucks, than to fix your own...hey, ma look at me, I'm a coach! Oy. As a highly competent coach, I spend a lot of time avoiding career panels since invariably they have some coach whose genius wisdom is, "Oh well you know, figure out what you don't like about your life and um...you know, do better." Wow. The mind fairly boggles at the wisdom. But trust when I say that Terrance's panel, like the man himself, was a revelation!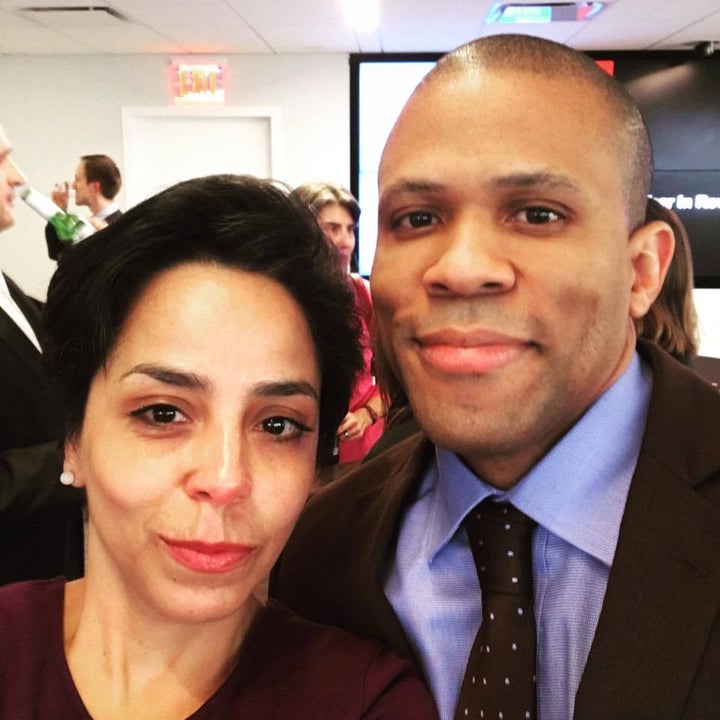 Terrance is a man focused as a laser on achieving his goals, helping his friends and community, and fearless, positively fearless, in his determination. But his ambition is tempered by generosity, and empathy for others. The range of his personality, and thus of his network, was on display in the panel he had created. A panel assembled of men and women who were all using our juris doctorates in different ways, with different end games: no rules, just a lot of right.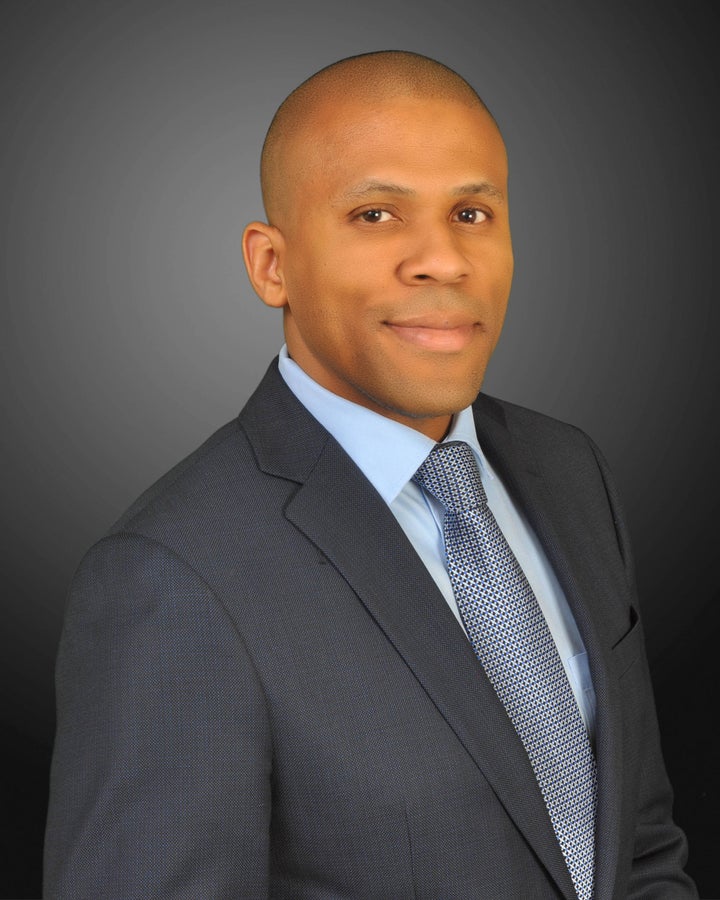 Born and raised in Brooklyn, New York, Terrance is a graduate of Brooklyn Tech High School, and Brooklyn College, receiving his law degree from IUB Maurer School of Law. Today, Terrance works at NYC's Department of Housing Preservation & Development (HPD), in the role of Director of the Continued Occupancy Unit. That Unit oversees the day-to-day operations of a 100+ team administering the Housing Choice Voucher Program. He recently spearheaded the creation of a strategic partnership called the Indiana-Brooklyn College Bridge Program, providing deserving students with tuition and guaranteed mentoring. Terrance was also recently named an Adjunct Professor of Law, overseeing IUB's New York Program.
All of which to say, that as we got to talking, and I got to thinking of my many acquaintances who are starting law school...or have just graduated, and seeking a foothold in a choked industry, I knew he'd be an excellent choice to share the benefit of his experience.
It's true, being an attorney means different things to different people...even to different generations. But all of us who attend law school can agree that, for better or for worse, it is a life-altering experience: the debt, the knowledge, and the sacrifice. It's a very expensive privilege, with a cost far above simply money. And those debts, in their various forms, can alter our lives. Lives in which already nothing—excepting death, taxes and cat hair—is certain. Therefore, Young People, as you embark on your own very personal journeys to become attorneys, I offer you this article, and the advice contain within, in the hope that something will stick, and something will make all of your journeys a little easier. #getit
What do you wish you had known when you were graduating law school?
Law graduates need to know that it's okay to walk your own path. The only person you should compete with is yourself. It's okay if your best friend got a great job, while you're still looking for gainful employment. If you only compete with yourself, you will be more focused on attaining your goals, instead of wasting energy envying those around you.
What was your first job out of law school? How did you get it?
I worked for the State Senate for Kevin Parker, newly-elected State Senator who was my college professor, friend and neighbor. That job gave me my first experience governing, and I quickly realized that I wanted to work in city government as a civil servant. Being a civil servant is one of the greatest joys of my life. My passion is formulating new ways to streamline operations, providing critical services to my fellow New Yorkers.
How did Maurer's CSO (Career Services Office) help you get your job?
Surprisingly, Career Services offices tend to be under-utilized because many students go it alone. Since I was the first person in my family to attend law school, I knew I needed all the help I could get. I introduced myself to the Dean of CS during my first month and quickly created a rapport with her and her team. Within a month, I was in the office daily and they knew me well enough to always put aside lunch for me. This strategy resulted in CS getting me both of my 1L and 2L legal internships at the NLBR and the NY Power Authority. I would listen to some of my classmates complain that CS was ineffective. my response was always the same: How many times have you been there? And their response was always the same: zero. People can't go to bat for you if they don't know who you are and what you want.
Is law school even important anymore? The degree conveys a presumption of intelligence. You are marketable to employers because of the critical thinking skills that you acquired.
What's your biggest concern about the legal industry?
It is very easy to get stuck within a particular job sector. There needs to be concrete guidance on how to transition to different job sectors. You must have a clear narrative of the skills that you have acquired that will be invaluable in any and all sectors.
Let's talk about that dirty word: networking. What does it mean to you?
Effective networking results in the creation of contacts/institutions that will advocate on your behalf and increase your sphere of influence.
What do so many people get wrong about networking?
People often ignore the follow critical components of networking. · Research: Before you attend any event, you must research the organization to ascertain their mission and determine how that aligns with your short term and long term goals. In addition, you should always check out the RSVP list to identify potential additions to your ever-expanding network. · Reciprocal: Regardless of whether you are straight out of school or a seasoned professional. effective networking must be reciprocal. A positive post on LinkedIn by a new graduate who just had a great conversation at an event with the VP of HR goes a long way for both parties. ( Carlota's Coaching Tip: Check our your local bar association for upcoming events for your section—women, young attorneys, minority, etc.—and register for at least one event. If you've spent money on a ticket, you're more likely to go. Before the event, you can share the link on LinkedIn, tagging the event organizers, talking about your plans to go, and your desire to connect with people. Is it free advertising? (Yes, and allow me to welcome you to 2017. Pull up a chair. Money makes the world go round, Comrade.) But it also demonstrates your commitment to your industry, and in a changing world, people want to see that you care. Part of caring is going out and engaging with people in your industry.) · Nurture: Networking is like taking care of a plant; it needs plenty of TLC. It reflects poorly on you as a professional when you reach out to someone in your network to ask for a favor when you have not communicated/spoken to them in over a year. Besides scheduling lunches/dinners, social media is a good way to stay engaged with your network. A simple message on LinkedIn or a tweet, maintains your connection with people…as you carve out your path to success.
Can you give a concrete example of an opportunity you networked, that really changed your professional direction? One of my goals was to present at the NYC Bar Association: effective networking provided me with that opportunity. Last year I served on a panel titled Using Your JD Beyond the Courtroom, which was held at New York Law School. After the event was over, I spoke to the event sponsor about some of my ideas for panels that the law school could sponsor. It turns out that she was also a committee chair at the NYC Bar Association and so far I've moderated two panels: Traditional and Alternative Careers for Lawyers in NYC; Career Fast-Tracking for Lawyers and I'm working with her on other bar panel opportunities. You have to be willing to open yourself up for the possibility of rejection, it will make you a stronger and well-rounded person.
Final thoughts? You should choose the law school that will make the biggest investment in you. This does not just mean MONEY. By attending IUB Maurer, I graduated in 2 ½ years instead of the standard three. I studied in South Africa at the University of Witwatersrand and Clerked for the Supreme Court of Ghana. As I previously stated, IUB helped me get both of my internships and I served as the President of the International Law Society. IUB made a life-changing investment in me exceeding my scholarship. Scholarships are important, so make sure that they are outright and not tied to percentile ranking. Identify beforehand what types of resources are available for job placement. (Carlota's Coaching Tip: Many law schools will give you contact info for alumni who share your geographic background, or interests. Reach out to these people. Ask them for advice. Pick their brain. These alumni are your biggest resource: USE THEM! Create relationships. Don't wonder, "Well, why would they want to talk to me?" THEY. GAVE. THE. SCHOOL. THEIR. PHONE. NUMBER. FOR. YOU. TO. CALL. If you tell me that you want to go to law school because you like to argue, but you're unable to call up a human being who is literally on record as wanting to help…don't do it, young person. Don't go there. Help people to help you: if nothing else, you'll achieve your goals a whole lot quicker.) Identify the access you will have to professors, since that access and relationship is critical to both your academic success and your long-term professional success.
Got more questions/concerns for Terrance? Starting law school this fall, or just recently graduated, and wishing you could pick his brain? Well leave him questions in the comments, and if he can answer them, he will!
Support HuffPost
The Stakes Have Never Been Higher
Related
Popular in the Community