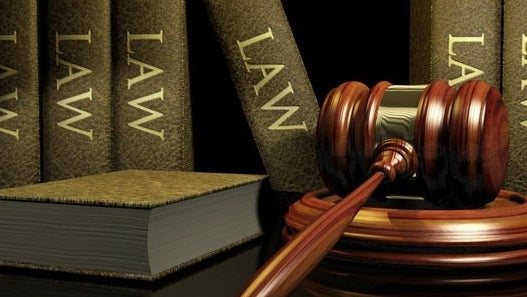 It has been more than 20 years since the launch of Broward's Mental Health Court and the recognition that through the application of therapeutic jurisprudence (TJ) , courts have the capacity to promote recovery and public safety. These law reform strategies, such as TJ and restorative justice offer new opportunities for at-risk youth to break the school to prison pipeline and justice-involved men and women with mental illness and co-occurring substance use disorders to gain access to individualized community-based care. The goals of problem-solving diversionary courts are to offer treatment over incarceration, break arrest cycles and promote public health and safety. Problem-solving courts rely on community treatment and service providers from a collaborative approach and develop linkages to behavioral health treatment and services. The aim, to overcome barriers to care and through court diversion reduce the number of people with mental illnesses and co-occurring substance use disorders in the jail. These problem-solving strategies come under the therapeutic justice banner and are highly popular across the legal spectrum, from a trauma-informed and evidence-based perspective.
For example, from a juvenile justice and criminal justice perspective, problem-solving models include specialized treatment courts and (pre-booking and community) jail diversionary strategies, such as CIT and hybrid law enforcement crisis teams, juvenile civil citation programs and trauma-informed school-based programs. According to the U.S. Department of Justice, Office of Justice Programs, there are more than 3,000 drug treatment courts, 400 mental health courts, and hundreds of veterans courts and hybrid behavioral health courts throughout the U.S.
Moreover, the Stepping Up Initiative, sponsored by The National Association of Counties (NACo), The Council of State Governments (CSG) Justice Center, and the American Psychiatric Association Foundation (APAF) was launched in May 2015, as a national call to action to reduce the number of people with mental illness in jails. Since its launch, CSG estimates that 400 counties (including Broward County) have adopted County resolutions or proclamations accepting the challenge to "lower the prevalence of mental illness in jails."
The Stepping Up Initiative raises 6 important questions for participating counties, which include whether strong leadership, vision and the requisite political will exists to guide system change. The Stepping Up initiative provides a road map for systemic change, which includes assembling a diverse leadership team, assessing the capacity of the existing behavioral health system of care, identify funding barriers, and assess the strengths and assets of a system which will limit justice-involvement for persons with mental health and co-occurring substance disorders. Goals also include: the need to advance diversionary efforts which promote accountability, respond to risk, and reduce recidivism from a data-driven process. It is important to note: technical assistance is available.
As presiding judge of Broward's Misdemeanor Mental Health Court, which recently celebrated its 20th anniversary, I strongly urge all interested local public officials and community behavioral health professionals, mental health consumers, family members and disability rights advocates to coalesce around the goals of the Stepping Up Initiative. In this regard, I believe, that a strong working knowledge of the Americans with Disabilities Act, Title II under Olmstead v. L.C., is essential to properly perform the coordination and behavioral health planning, decision-making and system implementation necessary. All community stakeholders should be included in this training.
As stated by Congress in 1990, with the passage of the Americans with Disabilities Act: "No qualified individual with a disability, shall because of such disability, be excluded from participation in or be denied the benefits of the services, programs, or activities of a public entity, or be subjected to discrimination by any such entity." In this regard, the Stepping Up Initiative has the potential, not only to bring jail diversion to scale; but also to effectively broaden the educational scope of understanding of the enforcement of the Integration Mandate of Title II of the ADA and Olmstead v. L.C., and advance the civil rights for qualified persons to social inclusion, as set forth by the U.S. Department of Justice.
Let's resolve to make 2018 a year to Step Up for the decriminalization of people with mental disabilities and work to provide opportunities to live, work, learn and participate fully in their communities.
REAL LIFE. REAL NEWS. REAL VOICES.
Help us tell more of the stories that matter from voices that too often remain unheard.
This post was published on the now-closed HuffPost Contributor platform. Contributors control their own work and posted freely to our site. If you need to flag this entry as abusive,
send us an email
.