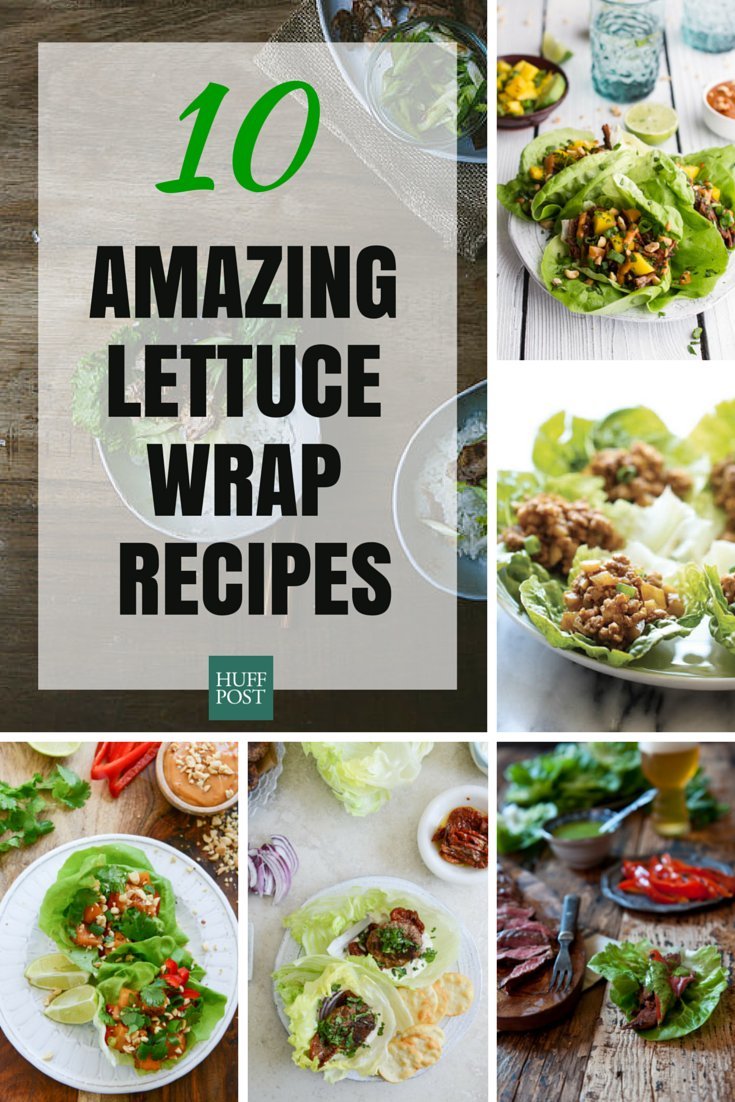 Photo credit: How Sweet It Is, Half Baked Harvest, The Beeroness, Damn Delicious
Don't think for a second that lettuce wraps are a diet food that you have to begrudgingly eat, when what you really want for dinner is a burger. Yes, lettuce wraps lighten the calories in any given meal, but they can also be counted on for subtle flavor, crisp texture and the ability to hold delicious, warm, sautéed filings.
Lettuce wraps are crisp and hearty, light and filling, and they make for an easy, quick meal. Plus, they let you eat dinner with your hands -- major bonus points for that.
Curried Salmon Burger Lettuce Wraps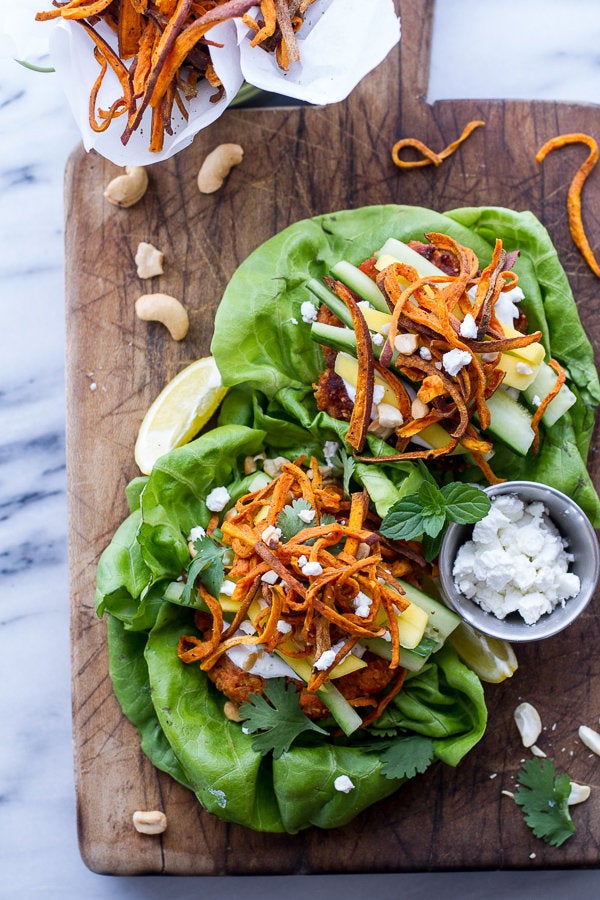 BBQ Chicken And Pineapple Lettuce Wraps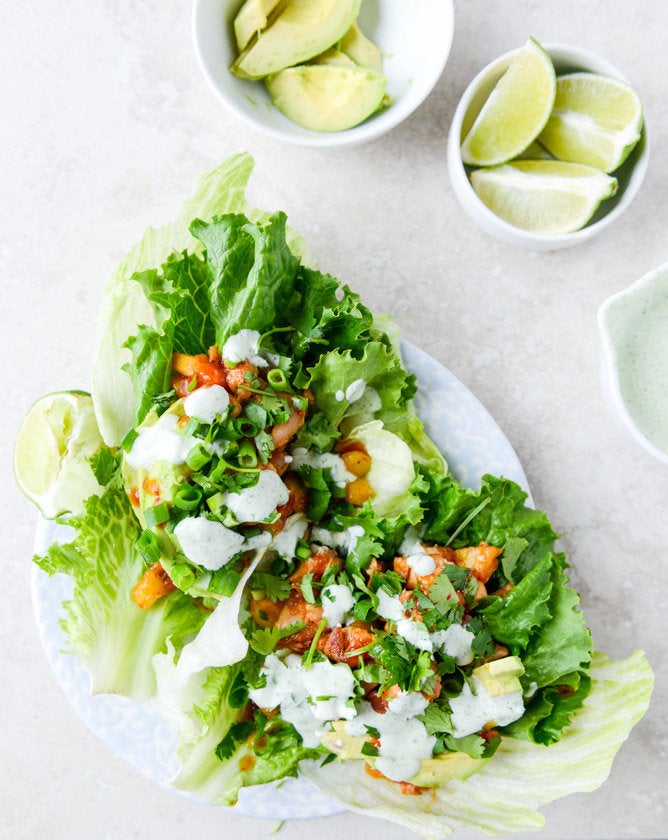 Kung Pao Chicken Lettuce Wraps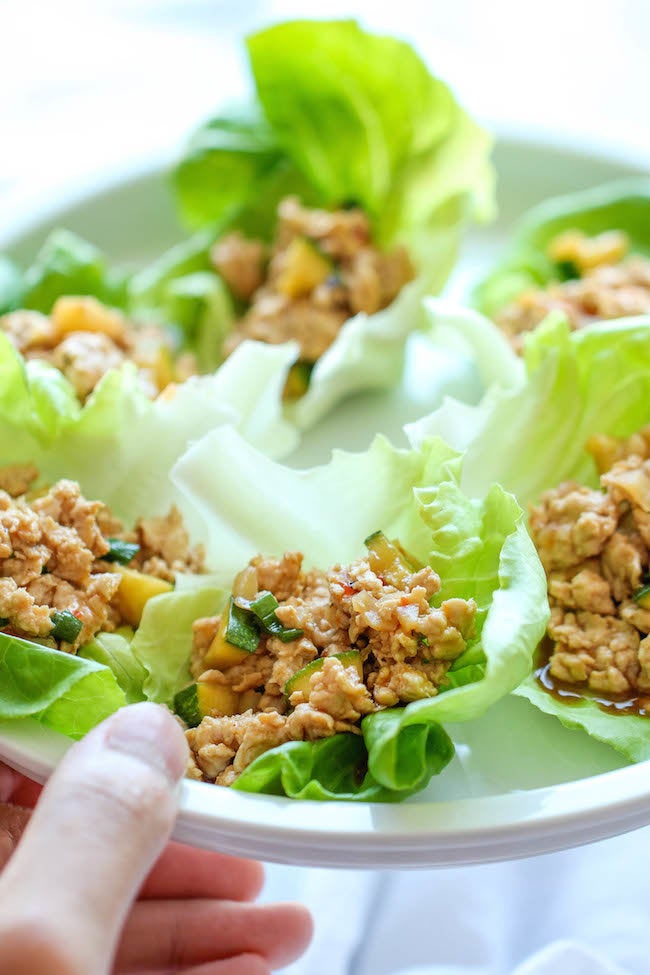 Crock-Pot Curried Thai Short Rib Lettuce Wraps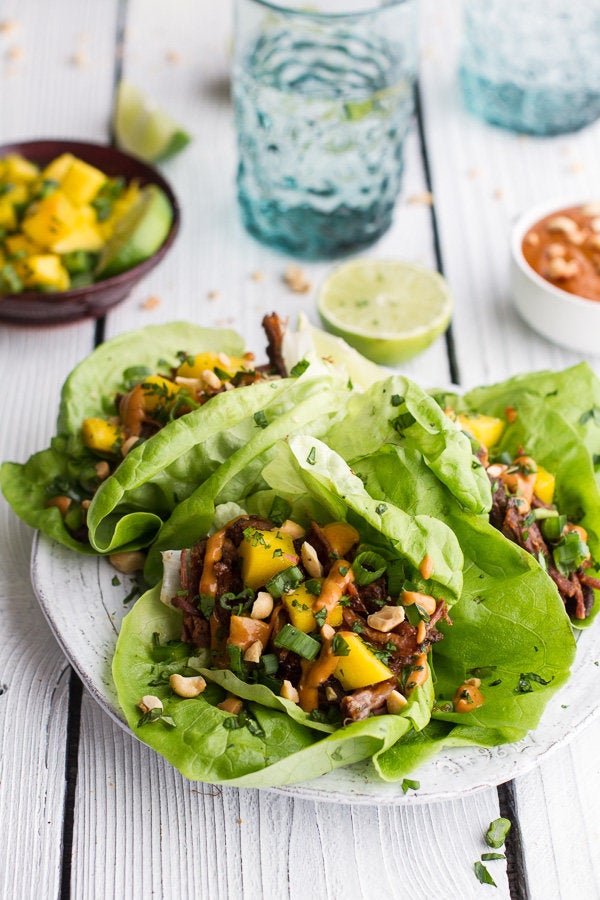 Lamb Slider Lettuce Wraps with Whipped Feta Spread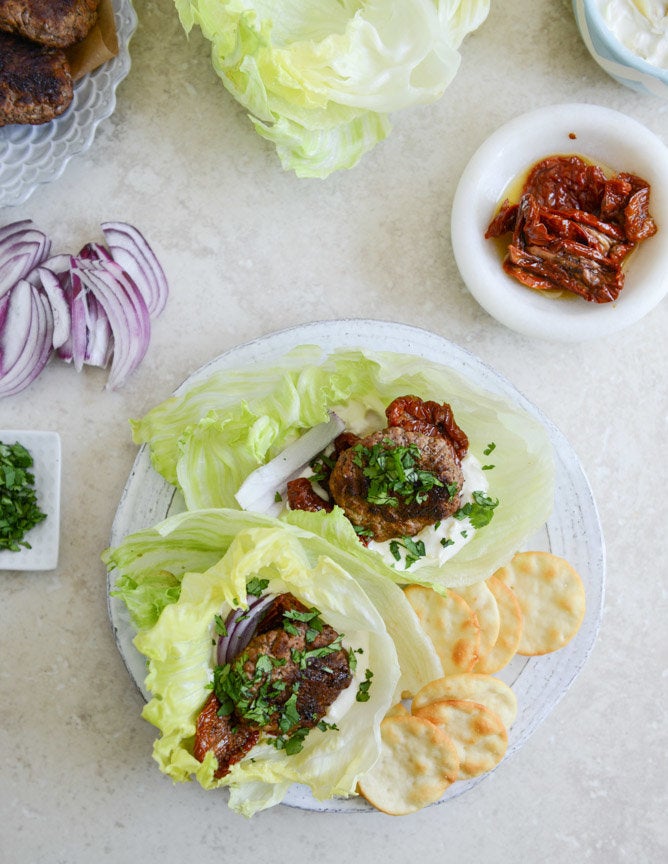 Thai Butternut Squash Lettuce Wraps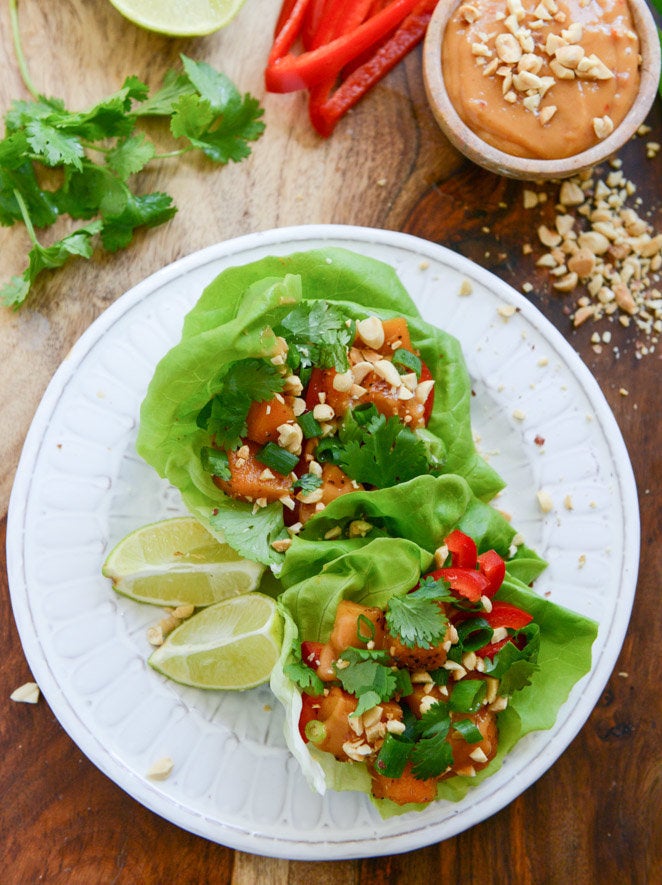 Porter Marinated Flank Steak Lettuce Wraps With IPA Chimichuri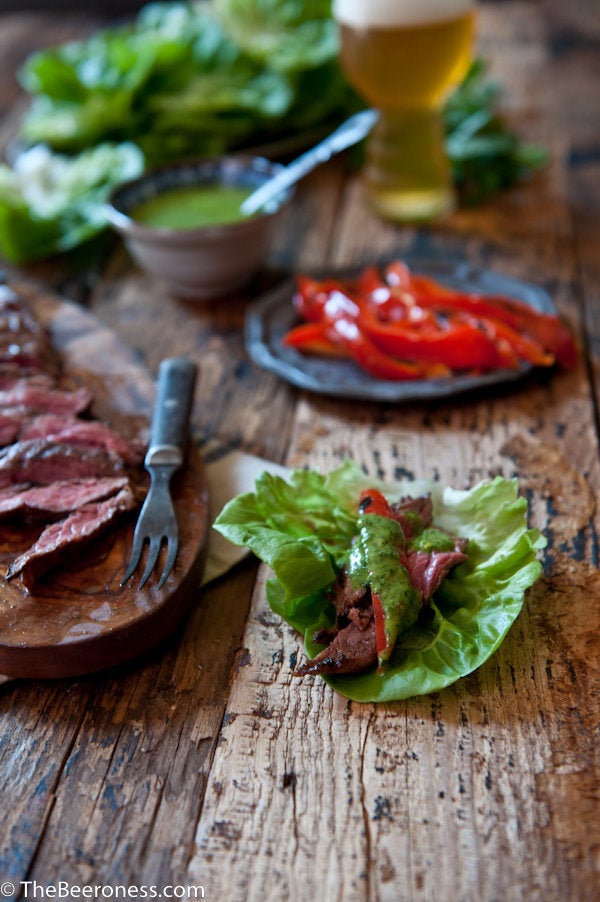 Vietnamese Meatball Lettuce Wraps With Mango Salad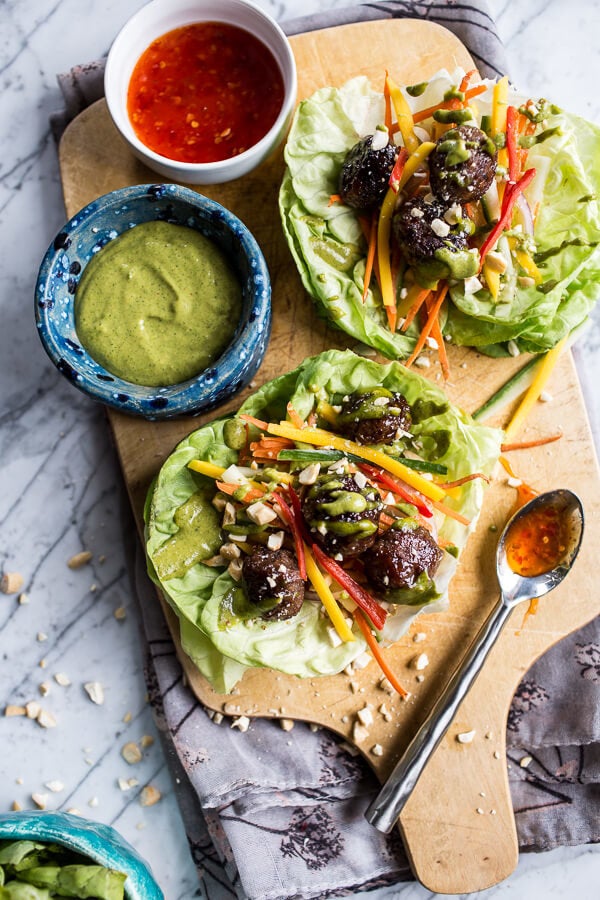 Baked Asian Chicken Meatball Lettuce Wraps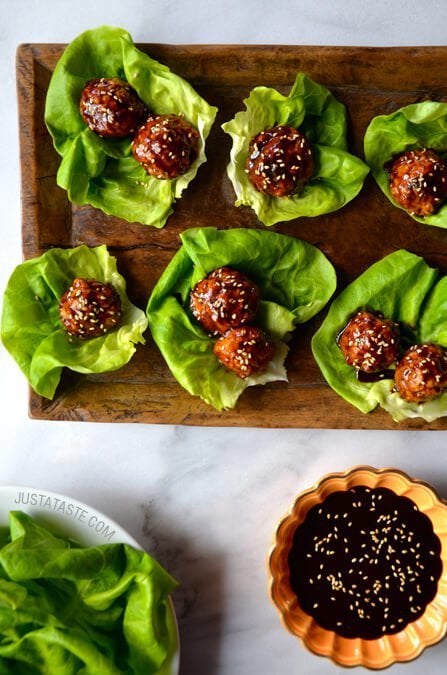 PF Chang's Chicken Lettuce Wraps