 * All three suspects released on bail
* Former Citi/UBS trader Thomas Hayes among arrested-source
* Other two are former traders from RP Martin - source
By Kirstin Ridley and Katharina Bart
LONDON/ZURICH, Dec 11 (Reuters) - British police and anti-fraud officers made the first arrests in a global interest rate rigging scandal on Tuesday, detaining a former trader and two other men, sources said.
Britain's Serious Fraud Office (SFO), one of a posse of international prosecutors and regulators homing in on rate fixers, said three British men aged 33, 41 and 47 had been taken to a London police station in the early morning for questioning.
"The men are all British nationals currently living in the United Kingdom," the SFO said. A spokesman said late on Tuesday night that the three Libor suspects had been released on bail pending further investigation.
One of those arrested was former Citigroup and UBS trader Thomas Hayes, according to a source familiar with the situation.
The two other were Terry Farr and James Gilmour, who both worked at interdealer broker RP Martin, according to a separate source, who also spoke on condition of anonymity. Hayes, Farr and Gilmour could not be immediately reached for comment.
On his LinkedIn page, Farr is listed as a "moneybroker at RP Martin". RP Martin declined to comment.
Prosecutors and regulators across Europe, the United States, Canada and Japan have been investigating how traders attempted to rig key interbank lending rates such as Libor, the London
interbank offered rate, and its euro equivalent, Euribor.
Dozens of people are under investigation in the probe, but the arrests are the first since the U.S. Commodity Futures Trading Commission initiated an industry-wide investigation into suspected Libor collusion in October 2008.

Designed originally in the late 1960s to estimate the costs at which banks will lend to each other, Libor has become a central cog in the global financial system and a benchmark for $550 trillion in contracts ranging from interest rate derivatives to home loans and credit cards.
According to the Canadian Competition Bureau regulator, which is investigating anti-competitive activity relating to Libor, Hayes and other individuals -- not Farr and Gilmour -- attempted to manipulate yen Libor. This is the average interbank interest rate at which banks are prepared to lend one another unsecured funds denominated in Japanese yen.
Court documents filed by the Canadian regulator also claim Hayes contacted traders at other banks in London to get them to manipulate yen rates.
Hayes, who began his financial career at Britain's RBS , worked at Swiss bank UBS from 2006-09 before leaving for U.S. bank Citigroup, where he stayed until 2010.
The arrests mark a ratcheting up of the complex investigation since Barclays admitted in June that its traders had tried to manipulate Libor and Euribor from 2005 through 2009 and that the bank had low-balled rates during the 2007/08 credit crunch.
The British bank reached a $450 million settlement with U.S. and UK regulators.
But as details emerged about how traders brazenly gamed Libor, it triggered a public and political backlash that saw three of the bank's top executive leave and sparked inquiries into how banks lied about their true costs of borrowing -- and whether regulators either condoned or failed to stop manipulation.
More than a dozen other banks are being investigated. Switzerland's UBS and RBS are expected to be next to reach financial settlements shortly.
Spokespeople for UBS, Barclays, Citigroup and RBS declined to comment on the arrests. Police referred all questions to the SFO.

Support HuffPost
The Stakes Have Never Been Higher
Related
Before You Go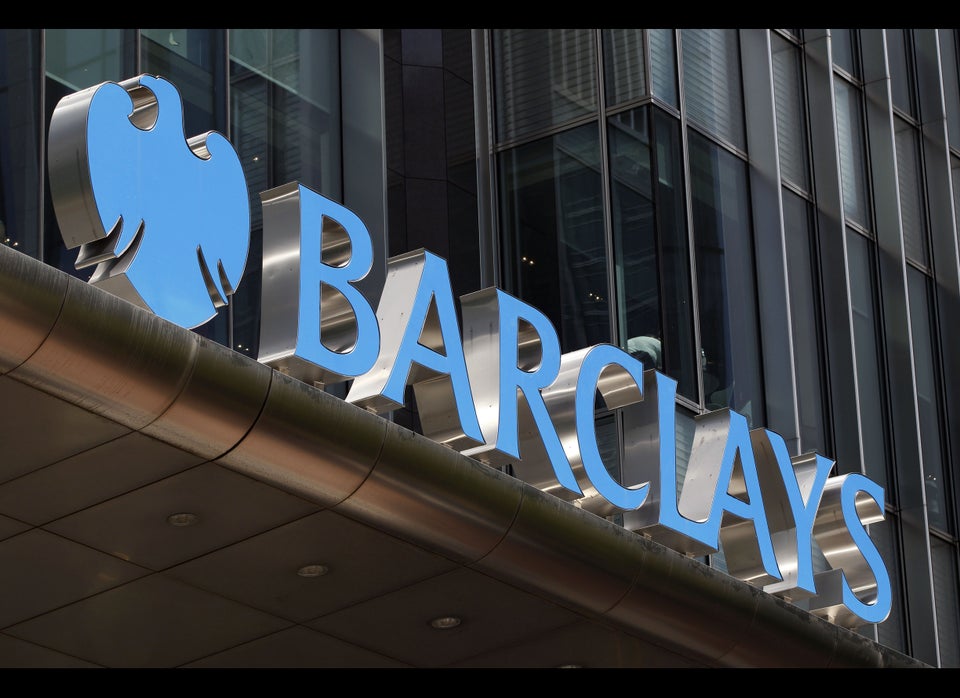 Libor Scandal Timeline
Popular in the Community