When I was in college, an artist friend gave me a beautiful piece of her work, and my mother offered to have it framed for me that Christmas. When she gave it to me under the Christmas tree, she laughed, "Next time I'll draw you a picture and your friend can have it framed."

What mom not so subtly intimated was that professional framing is pretty expensive, and can often cost more than the actual art. But I have found an economical, interesting solution...

Each week when I head to flea markets, I carry a list with me of things I'm searching for on behalf of my clients. More often than not, I'm also on the hunt for at least one great frame. As such, I keep measurements on my Smartphone, and always bring my trusty measuring tape along.
Most people don't realize that picture frames are one of the most inexpensive things to uncover at a flea market.
Think about it. There are almost always many frames in each home, so if families save the art or photos that were once inside, but toss the frames, then there's a good chance those frames wind up at a flea market.
Sometimes the art or photo is still in the frame. That's when it really takes a visionary to see that frame take on a new life. The art might be bad, but the frame could be great.
In my experience vintage frames cost about 90 percent less than their new counterparts, and they often look much, much better. Since many of the things I frame have some age, it only makes sense if they are placed in a vintage frame. That said, even a new photograph or piece of artwork becomes something very special and unique when placed in an older frame.
Frame a Souvenir

In my last post, I talked about my trip to Buenos Aires, and to the famous San Telmo flea market there. I mentioned that I found some fantastic things, and among them were some great pieces of ephemera.
Ephemera (vintage paper items) is a great category of collecting. Paper also travels well. It's easy to pack and doesn't take up room or weight in luggage.
I brought back several pieces of ephemera from Argentina including a lovely piece of sheet music -- It fit perfectly in the bottom of my suitcase.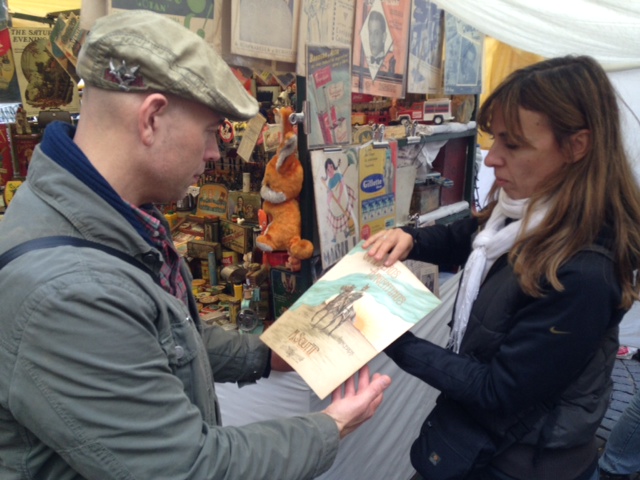 That said, as great as ephemera travels, it doesn't make much of a souvenir unless it is framed. As such, I made it a priority to come home, head to the flea market, and find a frame that was a perfect fit.
I chose an early 1900s wood and gilt frame, and I think it's a great marriage, since the sheet music hails from about the same time. Now it's just about finding the right place to hang this cool and unique vintage souvenir.
Good Art Looks Even Better In a Good Frame
But what if you find a frame at a flea market that is too big? That's where having a good framer comes in handy. A frame that looks like an aesthetic fit, but is too large might just need a mat, which could be a plus when it comes to off-setting artwork.
This was the case with a 1940s pastel by a favorite artist of mine. She sketched soldiers in the Army during WWII. She died shortly after the war, so her work is quite limited. I was so happy when I found a piece of her art, and very excited to get it in a frame. I found a great mahogany frame from the 1940s and had my framer add a simple off-white mat. The end result is pretty magnificent. This piece now holds a place of honor in my living room.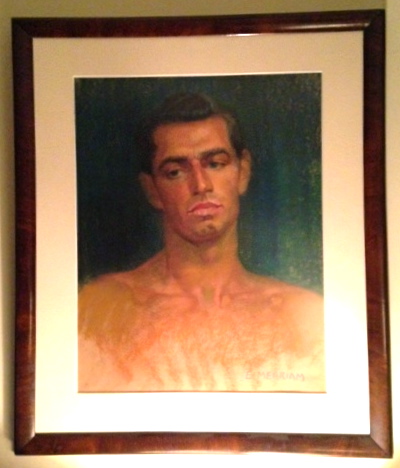 Oh, and the mat and framing cost about $30. The vintage frame was $40. See how this is a very economical way to frame?
Sometimes a frame I find looks great and is too large, but a mat isn't the right way to go (this is often the case with oil paintings. If that happens, I have my framer cut the frame down to fit the paining.
A good framer will be happy to cut mats and frames, because ultimately business is business, and a happy customer is a repeat customer. So while the framer might not be making a fortune on selling one frame, he might be getting a customer who'll come back again and again, and refer friends.

The truth is that many framers love frames, and are excited and interested to see vintage frames come in their door. Keep this in mind, in case you feel intimidated to walk into a framer with a vintage frame in hand.
Finally, many frames out there at flea markets were just made for standard sized photographs, but because they have some age, they have a much more charming quality than anything new. I'll often buy great looking vintage frames and then give them to friends with photos of their children, other loved ones -- or even pets. People are appreciative of this gift, as it's personal, thoughtful and unique.
In my own home I love grouping vintage frames made of the same material -- like celluloid (an early plastic). Dresser sets were made of celluloid, which has a golden ivory hue. Each set usually came with at least one frame, so there are lots out there. I find them for under $20 at just about every flea market I frequent.
So the next time you pass through a flea market, keep an eye out for frames, and when you see one you like -- ask the price. I think you'll be pleasantly surprised.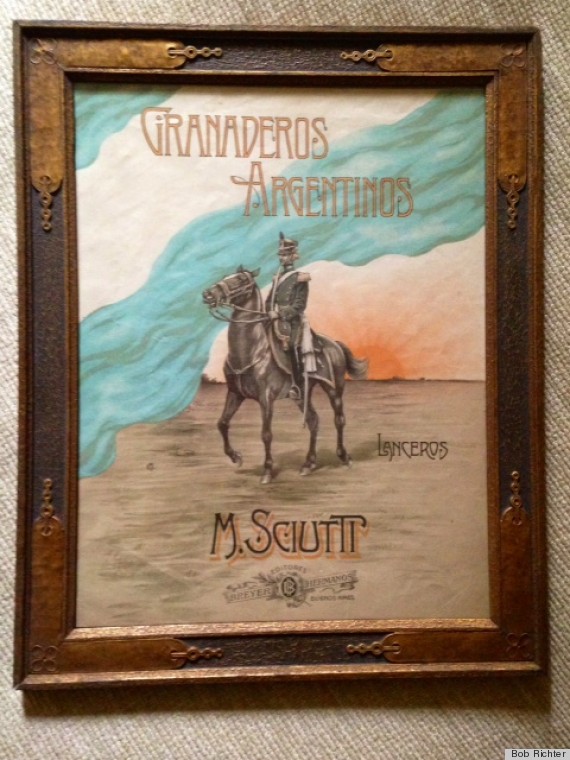 On a final note (and I could add this every blog post I write about flea marketing) -- it doesn't get more green than buying what already exists, so why have more frames made when there are plenty already out there?