Confirming what most rational shoppers already basically knew, federal regulators said that L'Oréal's face creams don't turn back time.
According to a statement released Monday by the Federal Trade Commission, the cosmetics company had been making false and unsubstantiated claims that two of its product lines, Lancôme Génifique -- which cost up to $132 -- and L'Oréal Paris Youth Code, can fight aging by targeting users' genes.
In ads for its Youth Code products, L'Oréal touts "gene science" that could reveal the "new youth of your skin" in a month.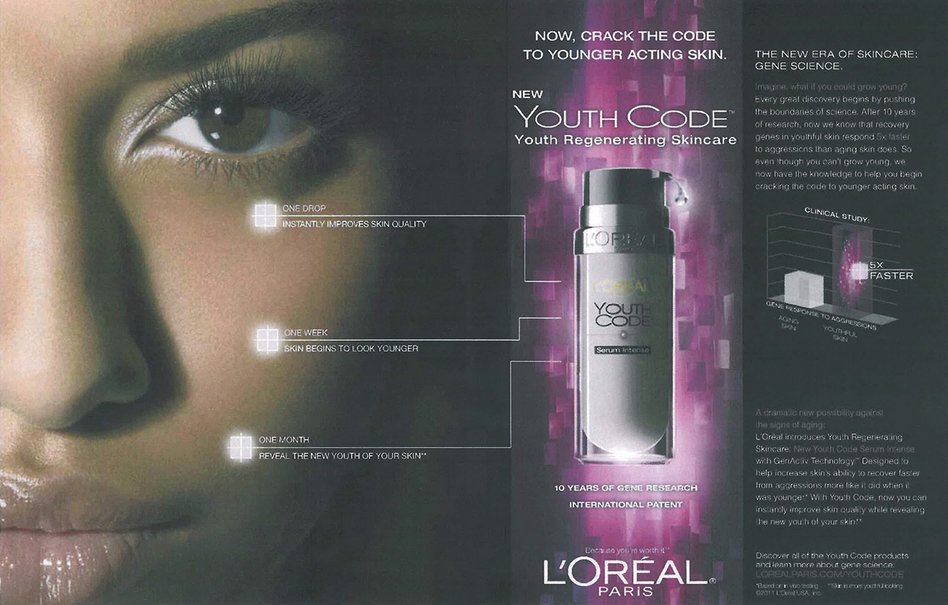 The company's Génifique ads claimed its products boost the activity of genes to make you look as if you "slept 2 extra hours."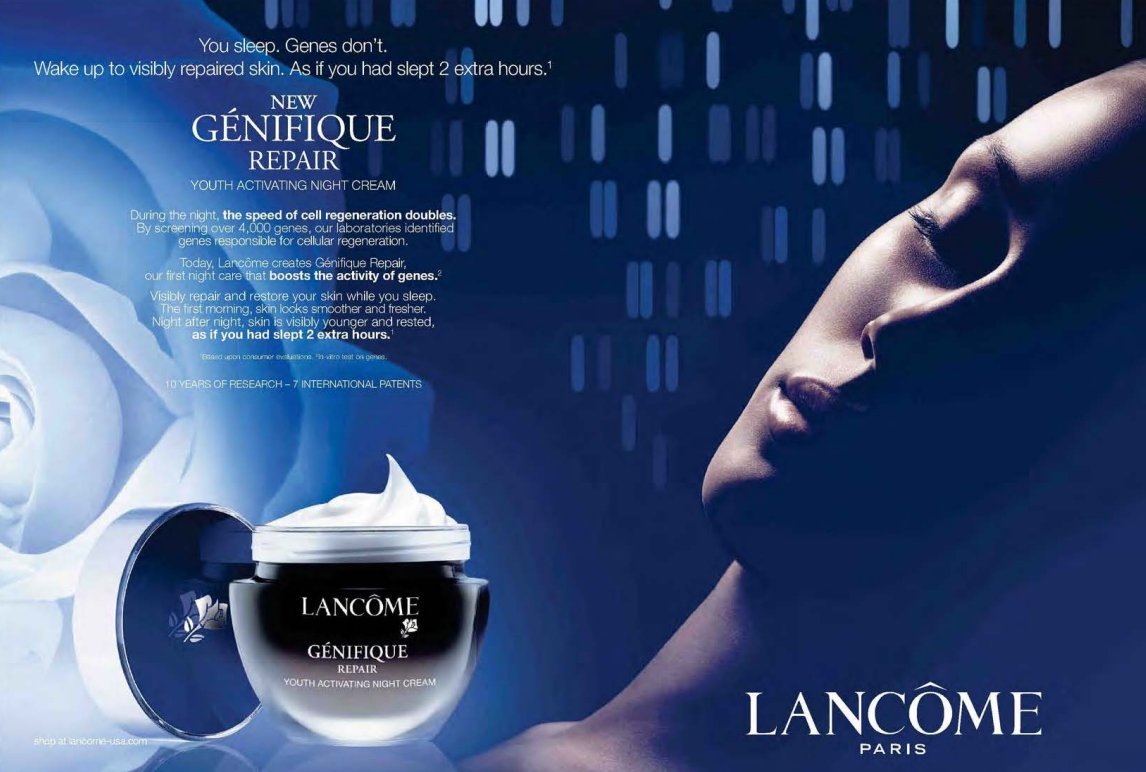 According to the FTC, these ads are not supported by science.
"It would be nice if cosmetics could alter our genes and turn back time," Jessica Rich, the director of the Bureau of Consumer Protection at the FTC wrote in a statement. "But L'Oréal couldn't support these claims."
The proposed settlement will prohibit L'Oréal from claiming that its products target and accelerate gene activity.
"The claims at issue in this agreement have not been used for some time now, as the company constantly refreshes its advertising," L'Oréal USA Chief Communications Officer Kristina Schake said in a statement on Monday. "The safety, quality and effectiveness of the company's products were never in question."
A representative for L'Oréal had nothing to add beyond the statement.
According to the Wall Street Journal, the accuracy of the company's claims have been called into question in the past. In 2012, regulators threatened to stop sales of some antiwrinkle products if the company didn't soften its claims.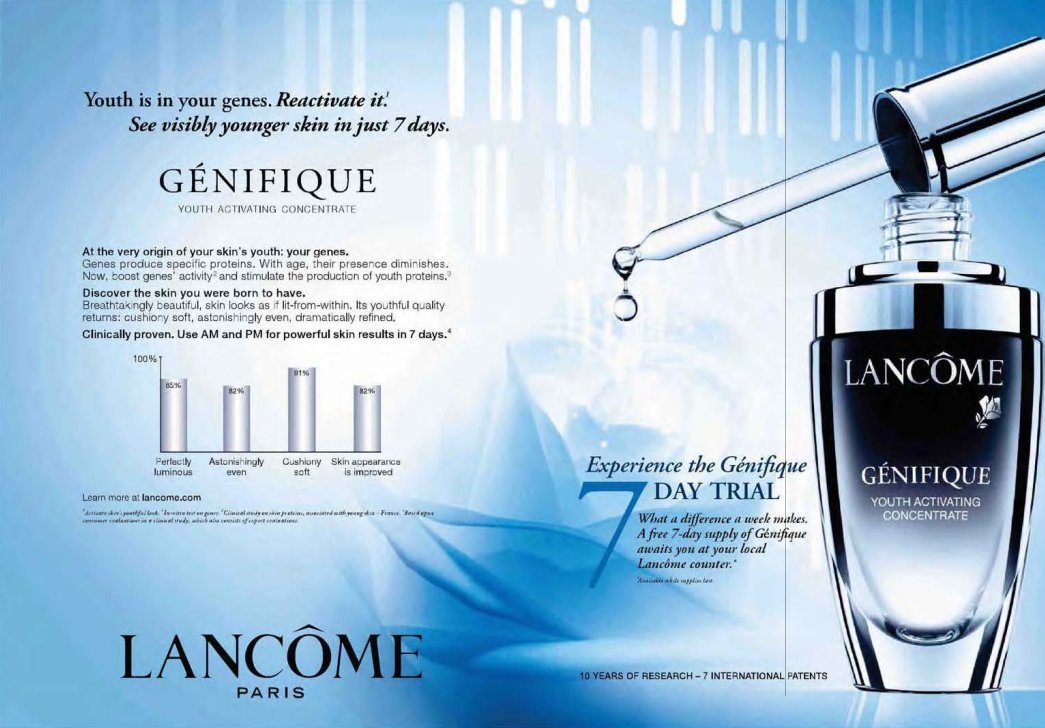 Support HuffPost
The Stakes Have Never Been Higher
Related
Popular in the Community