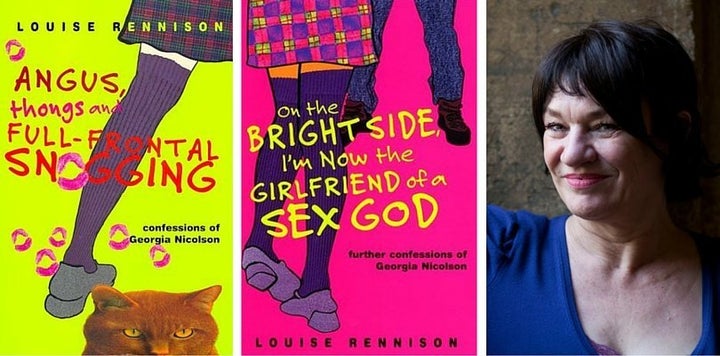 I remember wanting to hide the first Georgia Nicolson book from my parents.
I was in middle school, and the neon green paperback blared the words thong and full-frontal, not to mention the mysterious snogging, right on the cover! This was no Judy Blume, where any in-depth explorations of being a teen or exploring oneself as a sexual being were tucked safely in the pages. It was right there on the cover.
I was hooked almost instantly. Georgia, our protagonist, took me through the world of prep school England, rife with friends, hallway nemeses, dreamy lead singers and embarrassments at nearly every turn. Louise Rennison wrote a world that was relatable and yet so far beyond what I saw as my quaint provincial suburban Long Island life.
Rennison, who would go on to pen 10 books about the adventures of Georgia Nicolson (with incredible titles ranging from Then He Ate My Boy Entrancers to Love Is a Many-Trousered Thing) and showed no signs of slowing down with her Tallulah Casey series, died on Feb. 29. With a movie based on the Georgia series and book sales in the U.K. totaling 2.6 million copies, shortly after the news of Rennison's death broke, fans turned to social media to express their sadness, thanking her for showing them a hilariously truthful side to growing up.
Let's remember some key ways Rennison improved the lives of countless teenage girls through her words.
British teen slang totally beat American teen slang back in the '00s.
At the very least, it was Georgia and co.'s delightfully odd vocabulary that blew my 13-year-old self out of the water. Thanks to Rennison, I added snogging (kissing), nunga-nungas (breasts), lurrrrrve (self-explanatory) and away laughing on a fast camel (still working that one out) to my repertoire.
Also included are expressions of delight, that make me cringe to think about now but really spiced up my old diary entries, like marvy and fabbity fab fab. Rennison understood the intense highs and lows of being a teenager, and peppered the experience with wild words to match.
Having questions about your body is totally normal.
There's one scene in Angus, Thongs and Full-Frontal Snogging where Georgia decides to test out some intel she received, informing her that one's nipples get hard in the cold. She eventually pressed her own against a chilly window to make something happen.
It was both hilarious and scandalizing to my younger self, but throughout the series, Rennsion normalized the so-called embarrassing inquiries that arise when you're easing into sexuality and adulthood.
Sex Gods are cool, but an Ace Gang is where it's truly at.
Georgia could get carried away with dreaming about her Sex God boyfriend, or even the chummy yet unexciting Dave the Laugh (oh, Dave the Laugh!), but it was her friends -- especially BFF Jas -- who truly had her heart.
She might never admit that out loud, but she knows that boy-stalking is no fun unless you've got a sweet girl gang to do it with.
You're not the only one who feels like a mess.
Sometimes all you need to get through a difficult period is knowing that someone has been there before. Rennison's Georgia was a weird, sometimes-outcast who didn't get on with either the popular crowd or the badass girls smoking in the bathroom.
It's cool as hell to be unabashedly confident.
Still, despite her mishaps and insecurities, it was clear Georgia loved herself, warts (rather, prominent nose zits) and all -- a message that's unfortunately rare among the narratives we receive about teenage girls.
Thank you, Louise Rennison, and may Georgia delight and inspire women for generations.
Before You Go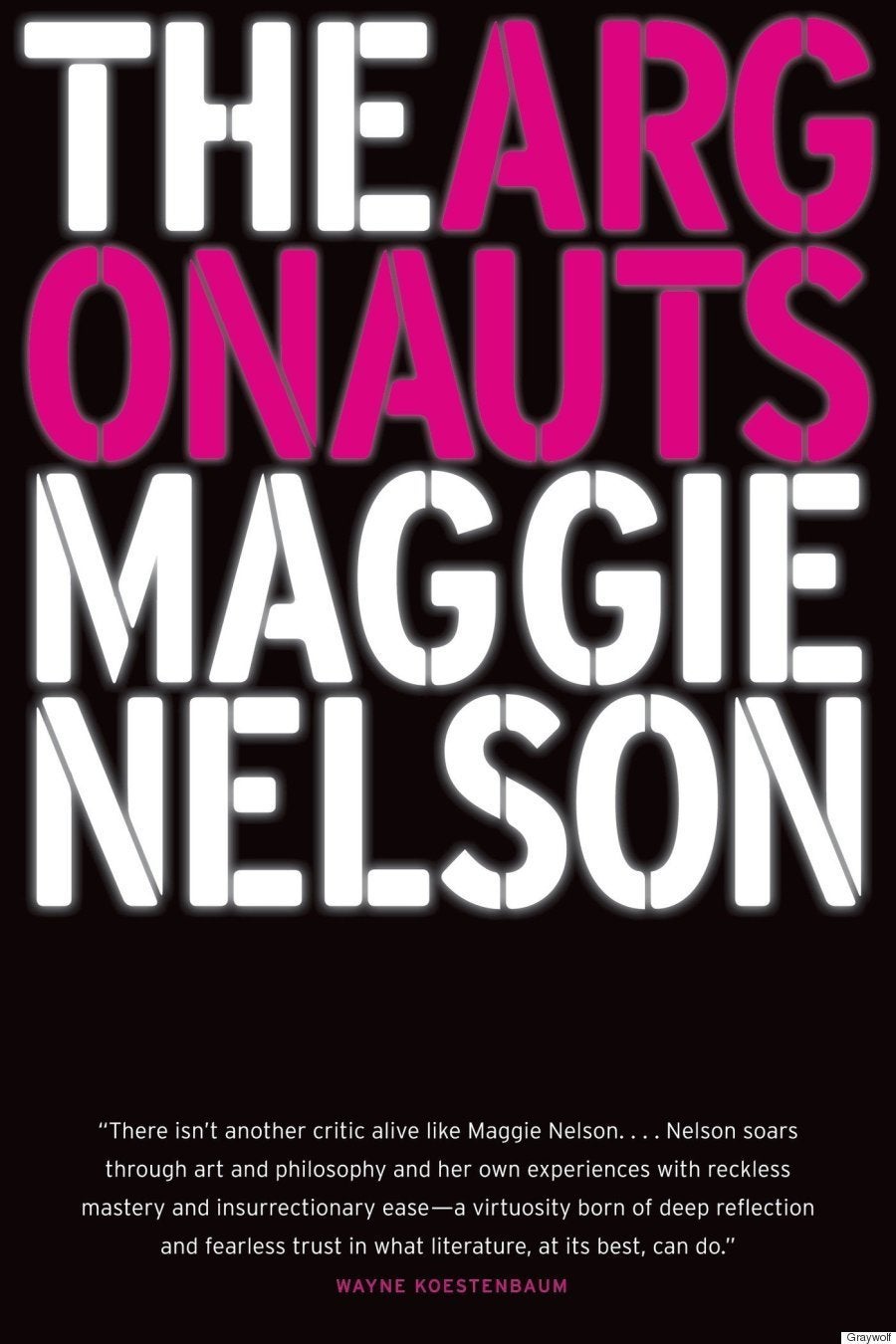 Books By Women For A Feminist Bookshelf
Popular in the Community