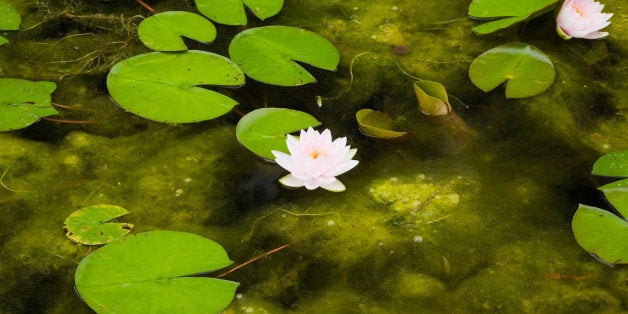 You may never read this, Robert, but I have to write it. I know you know what I mean.

I'll tell you exactly when it was that I first fell in love with you. I was 16 years old, living on my own in Mendocino, far from my family in Taos. I had dropped out of high school to pursue a spiritual quest, but then Jerry Brown found me. Well, not Jerry himself, but a mandate he had put in place as the governor of California to track down all high school dropouts and offer them an alternative program to graduate. So a couple of young hippie teachers in a Volkswagen bus plucked me from my tree-house in the redwoods and allowed me to customize my own education. Which, you will be pleased to know, consisted primarily of poetry and drama and music. Meanwhile, I continued to call out to God with all my might.

One day a van pulled up to our portable building next to the football field overlooking the Mendocino Headlands and a troop of men and women in flowing tunics and colorful scarves piled out, followed by their troubadour: you. It was the Sufi Choir, and their composer, Allaudin, had set your translations of the poems of the great Indian mystic Kabir to music and created a choral symphony, which they had taken on the road. I have no idea what brought you all to our little seaside village, but there you were. The minute I heard the first song, I was smitten. Are you looking for me? / I'm in the next seat / My shoulder is against yours.

The next evening you were giving a poetry reading in nearby Fort Bragg. You were going to debut your new translations of the great poet saint, Mirabai (my namesake). When you found out my name was Mirabai and that I was an aspiring poet myself, you looked at me (very earnestly) and asked me (very politely) if I might be willing to read some of the poems with you on stage. Yes, I said. Yes. And I did. Be ready to orbit his lamp like a moth giving in to the light / To live in the deer as she runs toward the hunter's call / In the partridge that swallows hot coals for love of the moon.

Many years later, in my 30s, I found myself teaching Philosophy and World Religions at the University of New Mexico in Taos. I assigned Dark Night of the Soul, by Saint John of the Cross, to my Humanities class because I had been captivated by the great Spanish mystic ever since I was 20 years old, living in Sevilla and studying Spanish literature. John of the Cross is the Rumi of Spain! I declared when I first read him in his original language. This was before you, Robert, had published your translations of Rumi, whom I knew primarily as a Sufi master through the arcane translations of your predecessors.
Anyway, Dark Night, as you well know, started off as an ecstatic love poem to God that poured from John's heart following his miraculous escape from nine months of captivity in a Carmelite monastery where he had been held in punishment for his efforts to support Teresa of Avila in her reform of the Order (But that's another story. I translated her next. I was unstoppable!). The nuns begged their priest to explain how this semi-erotic rhapsody might serve as a guide for the inner life. John obliged with a 200-page commentary that brought me to my knees in awe but left my students cold. My friend Sean convinced me to try translating it myself - the poem and the commentary -- and I did (not without the usual resistance: Who me?). It sold quickly, because you, Robert, had opened the way for fresh, contemporary renderings of mystical masterpieces.
Fast-forward another decade. I was 46, and had been invited to present at a conference on the Golden Age of the Andalusia, held in Granada, Spain. I was to speak on the roots of Judaism and Islam in the writings of the Spanish mystics, John of the Cross and Teresa of Avila. You were there, too. You had recently turned 80 and you made it clear that you weren't going to do many more of these journeys. My husband and I ate dinner every night with you and your wife, and I finally had the opportunity to tell you about the impact you had had on me as a translator and a human being. I gave you a copy of my translation of Dark Night and you signed a tattered copy of your book, The Winged Energy of Delight, which I had carried with me across the world. I couldn't fully decipher your handwriting, but it said something about offering me the grapes and chocolates you had stolen over the years. Fondly, Robert.
The next night you were scheduled to give a poetry reading in the Flamenco Theater in Granada. Once again - thirty years after the first time -- you invited me up on stage with you. I read each stanza of the poem, Dark Night of the Soul, in Spanish and you alternated with your own English translation. Here's the opening of my version: On a dark night / filled with love-longing / undetected I slipped away / my house, at last, grown still. We gazed into each other's eyes as we sang this love song, and everyone - all 500 people - melted away and there was only us, calling out to God, recognizing each other's souls. I lost myself / forgot myself / I lay my face against the Beloved's face / Everything fell away and I left myself behind / abandoning my cares, among the lilies, forgotten.
I am in my mid-50s now, which must make you over 90. And so I hasten to add this little epistle to the storehouse of love letters you must have received in the long course of your career as a conduit for the mystics, you beautiful, wild, fearless man. I hope your wife will excuse my infatuation. I know my husband does; he's also smitten with you. He's one of those early Men's Work Vietnam vet guys whose lives you also transfigured, remember?
With love from Mirabai, a not-so-secret-anymore admirer
Calling all HuffPost superfans!
Sign up for membership to become a founding member and help shape HuffPost's next chapter