The stunning actress wore a super sparkly, floor-length Alexandre Vauthier couture gown for the highly anticipated event. Paired with a playful updo, red lip and some serious bling, Nyong'o was essentially the chicest disco ball of all time.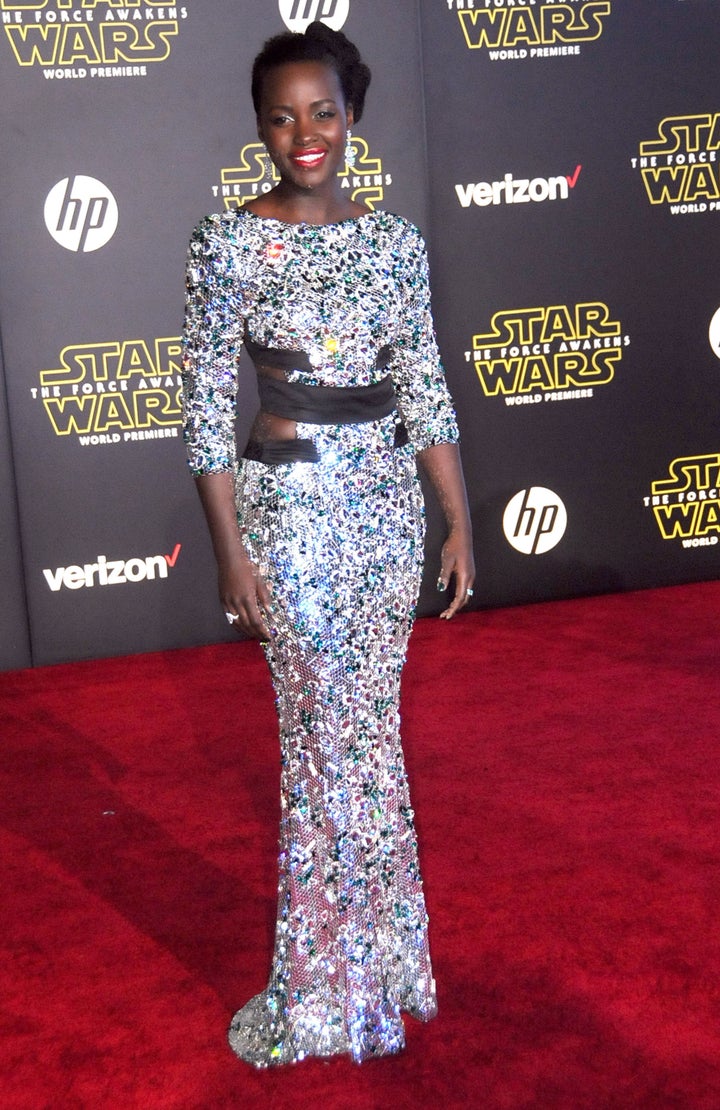 But wait, there's more. What look like mere cutouts from the front actually became a super sexy open back that showed off some of her flawless skin: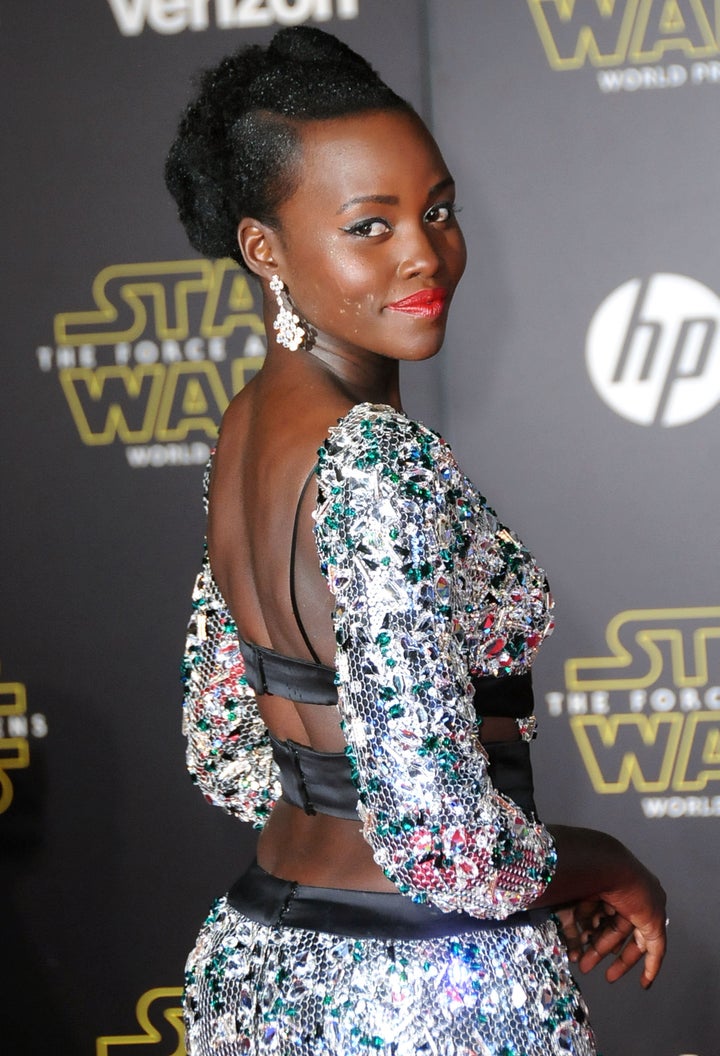 The look reminds us of another recent red carpet look of Nyong'o's that sparkled in its own unique way. This one's just much more glamorous.
And are those sparkles we see in her hair? This lady really knows how to make an entrance.