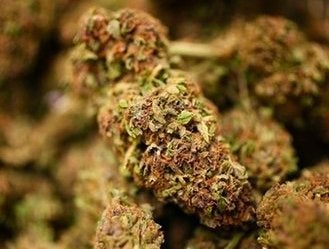 Maine voters became the first to license nonprofit organizations to sell medical marijuana on Tuesday, with the state's Question 5 cruising to a landslide victory. With roughly half of the precincts reporting, six in ten Maine voters had tallied in favor of allowing state-licensed nonprofits to distribute pot to approved patients.
Two other states -- Rhode Island and New Mexico -- have approved such nonprofits, but Maine is the first to do so through the ballot box. In California and Colorado, the dispensaries are not specifically regulated as pot shops, but rather as businesses in compliance with state laws.
Rhode Island, New Mexico and Maine, by more tightly regulating distribution, present a model counter to California's. As more states approve licensed dispensaries, the debate will shift from whether medical marijuana should be legal to how it should be produced and distributed - a resounding victory for advocates and patients.
Thirteen states permit the medical use of marijuana.
Maine's election result can be partially credited to President Obama's announcement that he would not raid or prosecute patients or dispensaries in compliance with state laws. The decision was first announced in February and codified in a memo on October 19.
In Breckenridge, Colorado, meanwhile, voters overwhelmingly approved the use of marijuana not merely for the ill, but the well, too. With 72 percent in favor, the townsfolk voted to allow the possession of bongs, other paraphernalia and up to an ounce of marijuana.
Calling all HuffPost superfans!
Sign up for membership to become a founding member and help shape HuffPost's next chapter