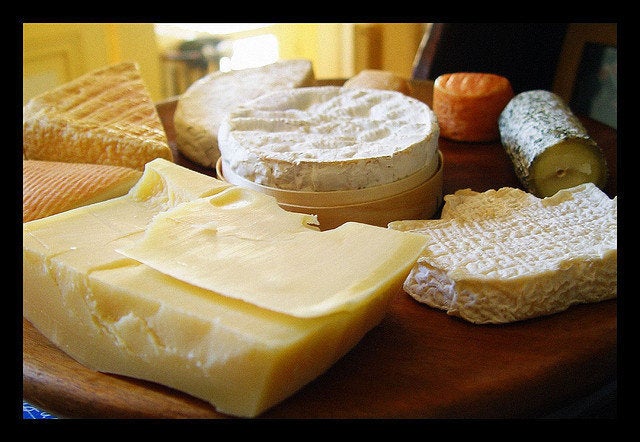 A new family moved in around the corner.
I started thinking about how kids make friends and how it's often under a different set of circumstances that adults invite new people into their lives. Sometimes it's finding commonalities with the new people -- in this case, we both have kids.
One of the girls from the new family is the same age as one of our girls, so we invited them in for a cup of tea and a visit.
I immediately began to wonder if I was serving the kind of tea this person might like. The mother that is, not the child.
We began chatting about local activities, home decor and oh yeah, our recent break in.
I questioned why I would want to scare someone who had just moved in and yet I felt compelled to explain the overzealous boarding u of doors, the bars over windows and my clipboard, whistle and light sabre all marked, "Lizzy's crime fighting jet-pack" leaning in an undisclosed yet totally noticeable to the naked eye location.
I then worried about comments I was making about decorating. Having never been in the home this family has moved into, it seemed risky (after the fact) that I would mention my own dislike for all things "honey oak." What if she was a honey-oaker at heart? What if she was the lead singer for the Honey-Oaklies? I might have ruined what could have been a perfectly lovely friendship before it had the chance to make it to bring-a-friend day at the shooting range.
And why would I bring up my thoughts on religion, gun control or capital punishment immediately after showing her our wine collection?
Perhaps her brother's college roommate died of alcohol poisoning and the very idea of anyone indulging in a glass of red wine brought back years of terrible memories she would never recover from.
We got back to home decor and agreed forest green carpet wasn't the right choice for a family room "OR ANY ROOM!" but did she think it made perfect sense in say, the living room?
There was a huge hole in my sock.
I showed her the room we've had three companies come and try to decipher why there is a sewage smell that comes and goes from time to time in that room only. We agreed, she could not smell the odour of feces wafting through our home -- not today. Not on new friend day.
Ellie opened the fridge to get some water and pulled out a large block of cheese.
My God, what if they're lactose intolerant?
Should I even ask if they are pro gluten? Don't push it Liz.
By the end of the visit, there were piggyback rides, some video games, a tall glass of water and a generous hunk of cheese.
I think the kids enjoyed themselves, too.