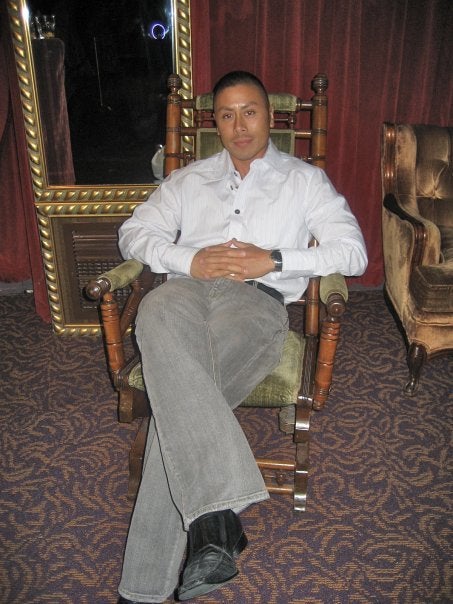 How Danny Singson has made a Dedication to Service a Freeway from Law Enforcement to Financial Services
Danny Singson has had his share of tribulation and trials. But he wakes up everyday with a purpose, proactively charged for positively charged realities and in the service of others. He is a finance business professional with forays into motivational leadership and real estate. As a deputy sheriff he earned exactly $226,115.10 as per public records- and this is demonstrative of Danny's commitment to service but always knowing his value. In 2016, he retired honorably as a young police officer with 19 years of service. He took a lifelong penchant for service and helping others into entrepreneurial ventures and finance services.
"Retirement is not about an age, it's about income. The problem that most people face is that they do not realize how far behind they are to retire at their desired age and most have no clue on exactly what they need to do in order to stop working and not be eaten alive by hyper inflation. This harsh reality is often overlooked and most people do not have a sense of urgency that time is working against them. In this industry, what you don't know, will hurt you." Danny Singson, Financial Advisor and Team Leader
If the last few weeks of the capital markets are any indication, perhaps 2016 portends a golden age of capitalism with a billionaire CEO at the helm of the United States Presidency. S&P 500, NASDAQ and Russell indices have all had historic performances as capital markets and investors respond to the further clarity in the markets and political season. January 20th 2017 portends onset of the United States of Capitalism.
If so, Danny Singson, is positioned for success with not only personal branding as a motivational speaker, but a previous foray in real estate as a financial services consultant with a Fortune 500 company in the Bay Area. Danny says of himself, "I was always that guy and really very motivated at a young age to help other people. As long I can remember, I was the youngest at everything I did - I was the youngest reserve officer, youngest to volunteer for the police force at 20, the youngest promoted.
"Everything I have done is with a heart to make people better at what they do and I am a man of principal. I don't do something because it is trendy or because I'm motivated by being popular. I do it because it is the right thing to do - and believe it or not that has made all the difference. Working in the finance industry has changed my life as well as those I care about. This began with my own family and my fellow public safety brothers and sisters in that industry. Now my scope extends out to everyone from all walks of life and industries, helping people in the community be educated on how to acquire a tax free retirement and in the process being given the opportunity to succeed in an entire different industry with no ceiling and the opportunity to overachieve."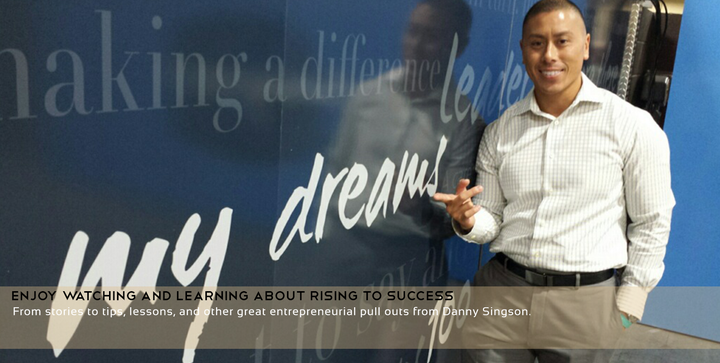 "My focus is more with people realizing that they are sick and tired of losing money based on market volatility. The problem is that most are given risky financial products from their human resources department and have no clue that they are risking. It is more like gambling with their hard earned money. Then they are left to fend for themselves with little to no resources. HR themselves offer products they are not qualified to and offer as a norm using the "Everyone else is doing it" philosophy. This is a tragedy and financial ignorance is widespread because of decades of this type of blind acceptance. This is money they can't afford to lose. It is a tragedy that there is a lack of financial literacy to the masses. My mission to offset these unfortunate circumstance with education and service." Danny Singson, Financial Advisor and Team Leader
Danny has received numerous commendations for outstanding accomplishments including but not limited to Top Personal Production Award, Top Personal Business Partners Award and the highly coveted "Money Club" Award for helping the most families secure their financial futures. This heart of service and dedication to customer service excellence has resulted in thousands of families benefiting from Danny Singson's education based approach. Josh Bois global entrepreneur and founder of 2030 Ventures, who has worked with Danny Singson on a branding and marketing for his Danny Singson Performance Coaching Company, says of his former clientele, "Danny is smart, pragmatic and down to earth. Despite his presence in his local market, he has the ability to be easily accessible to areas and communities that are distant to him. His services are available to his community and even accessible to those in Silicon Valley."
In his advisory and leadership capacity, Danny has experience in educating people from all walks of life and industries in the topic of personal finance and money management. He has experience in educating business professionals, government employees, doctors, police officers, firefighters, nurses, teachers, lawyers, home-makers just to name a few. He is committed to making sure lessons he learned the hard way benefit those who have been hit by such huge financial devastation as the crash of 2008 are prepared and educated for retirement and education. In addition, he informs others how to never lose money while saving for retirement and how to gain tax-free access to funds without paying massive penalties and also without age restrictions.
As the United States continues to rebound in it's capital markets and the uncertainty of a presidential election behind us, Danny seems well positioned to take advantage of a focused understanding of the changes in legislation and the evolution of financial instruments. He continues to passionately help his community benefit from his positive style, heart for service and incredible motivation. Families and business leadership will benefit from a style born of unshakable belief in oneself as well as coming through the fire of trials stronger than ever.
Popular in the Community