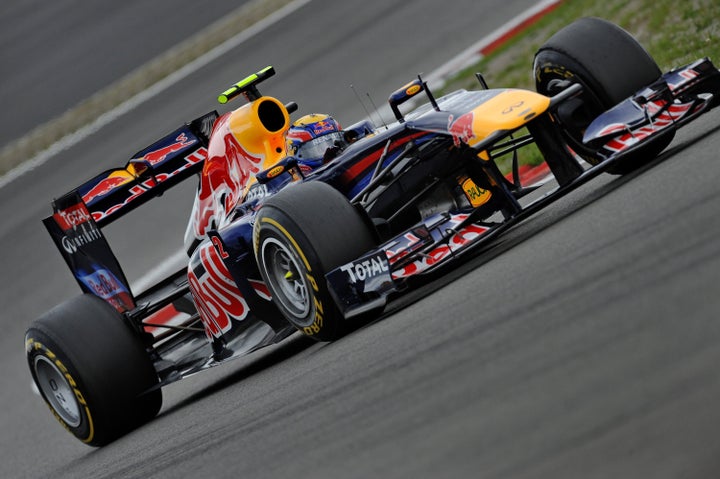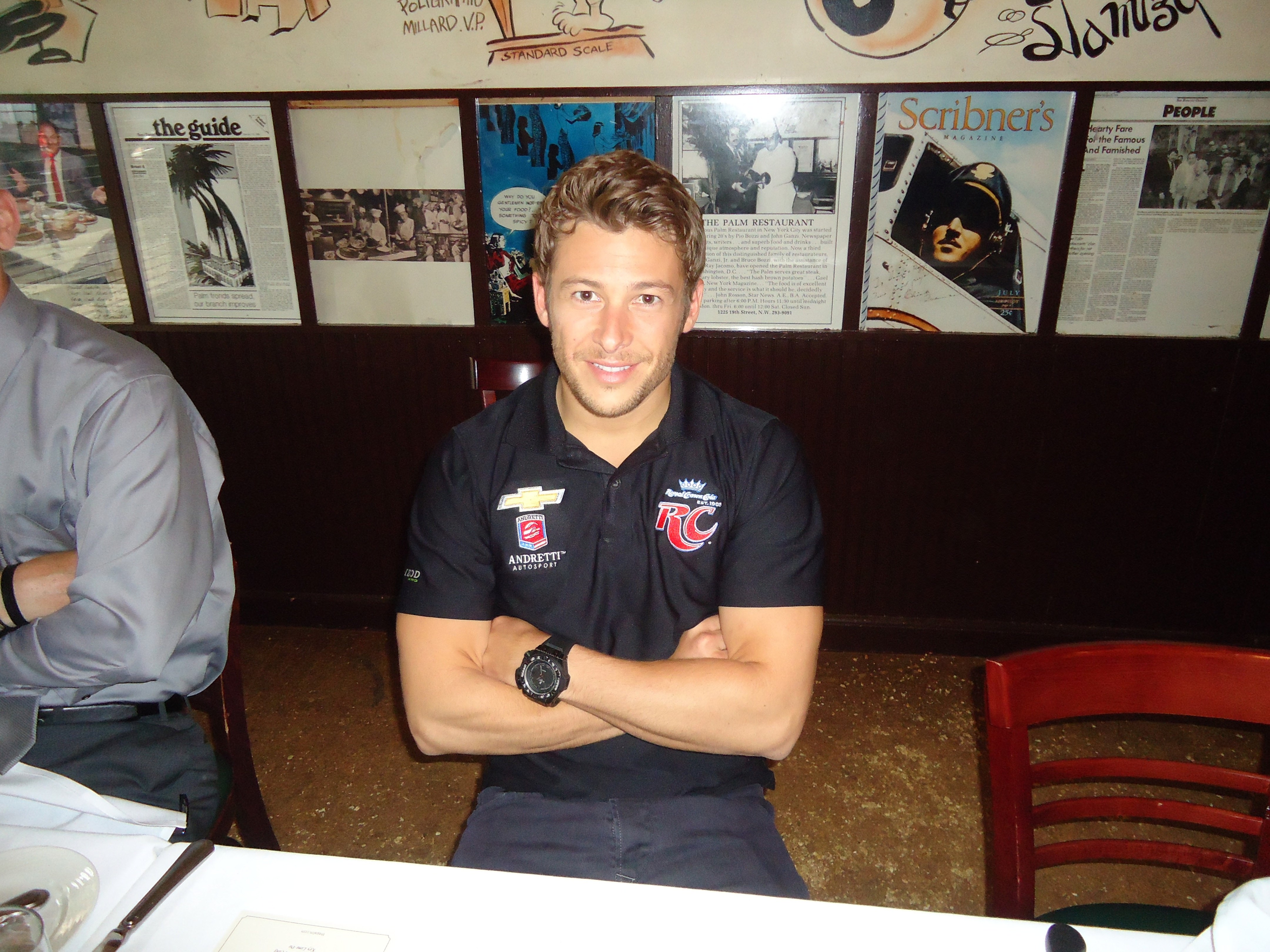 It seems that every driver in this weekend's Indianapolis 500 has an interesting back-story -- good, bad or ugly.
There's the old guard, represented by Helio Castroneves. At 37, the Brazilian has won three Indy 500s for Roger Penske (he also won "Dancing with the Stars"). Can he win a fourth this year, the 96th running of the big race, to join the elite "Four-Timers Club" which includes the great Rick Mears, A.J. Foyt and Al Unser, Sr.?
Then there's the new guard, perhaps best represented by JR Hildebrand. As a rookie in last year's 500, Hildebrand was leading the final lap but crashed in turn four, allowing the late Dan Wheldon to nip him on the final straightaway. Can the 24-year-old make up for that horrific miscue? He starts in the sixth row this year with Panther Racing.
The new guard also includes Graham Rahal, 23, son of Bobby Rahal. Can Graham do what his storied father did in 1986 by winning? In four starts at Indy, Graham has managed a third place. This year, he starts in row four with Chip Ganassi Racing.
The list goes on. But to me, the most gripping story belongs to Marco Andretti.
Marco, of course, is grandson of Mario -- who won in 1969 -- and son of Michael, famous for a career of Indy "almosts." Michael finished second, third, fourth, fifth, sixth, seventh and eighth, but never won at the Brickyard.
So far, Marco's luck has been more like his dad's than his granddad's: In 2006, when he was just a rookie Marco, like Hildebrand, led the last lap of the race only to have Sam Hornish, Jr. shoot past him in the final 100 yards to steal the win.
This isn't 2006 -- and Marco is a veteran now, easily qualifying for his seventh Indy 500 this year. He starts in the second row with a fast run of 225.456 mph driving for Andretti Autosport.
Confident but not cocky, the 25-year-old is realistic about his chances. Over lunch at Palm Too in New York, he answered my questions.
James Clash: You've got a great ride this year, starting on the inside of row two.
Marco Andretti: I do think we're sitting pretty. Based on how the car has run so far, and on the last practice, it's going to be one of my better shots. We just have to take full advantage and be leading by lap two.
JC: Talk about the new Indy car design versus what you had been driving last year.
MA: I don't think it's going to be that easy to lead, because these new cars are so "draggy" alone out front. They poke a big hole in the air, more like in Nascar, so drivers are going to be able to draft. I think it's going to be a hell of a race for the fans.
JC: Given that, do you want to be leading on the last lap coming out of turn four like you were in 2006?
MA: It is interesting. It may not be the best thing to lead at the end. The driver behind will definitely have a shot, unfortunately, to do what Sam did to me in 2006. These cars draft pretty well. It was harder in the old cars.
JC: Talk about the late Dan Wheldon, last year's 500 winner who died in that tragic Las Vegas crash last fall. You were in the race.
MA: Dan was a competitor. He was known for the super speedways. We all know the dangers. It is something that's in the back of our minds, but that day it was brought to the front. Dan came to our sponsor area the night before Vegas, not because he had to but because he wanted to. That was Dan. He was my mentor since 2005 when I was in Indy Lights. We were both so excited we were going to be teammates this year [Wheldon had a handshake deal to replace Danica Patrick who went over to Nascar]. Dan loved our sport. He taught me to go over and above. You don't just show up and drive the race car. There is so much more to it.
JC: In fact, you were scheduled to tape Celebrity Apprentice the day after Wheldon was killed. What happened there?
MA: That week I had also lost my maternal grandfather, so I needed a couple of days to collect myself. [Vegas] was one of the worst days of my life. Dan was one of my best friends. We all had a "coming to God" moment there. I'm not an emotional guy, but I cried out loud in my helmet for all five salute laps [after they stopped the Vegas race]. I just looked at the wall almost wishing it was me, thinking of Dan's family and stuff like that. I definitely wasn't ready to go through what I was going through on TV then. And that's why I didn't. [Michael ultimately stepped in for his son and flew to New York to tape Celebrity Apprentice the next day.]
JC: If you do win this weekend, will part be for your family who has had such terrible luck at Indy?
MA: 100 percent. I owe a lot to my dad. I'm driving for him. He deserved plenty of those races he lost. Between the three of us [including Mario], we had a bunch of those [we should have] won. So if I win, it will just be unbelievable.
Popular in the Community