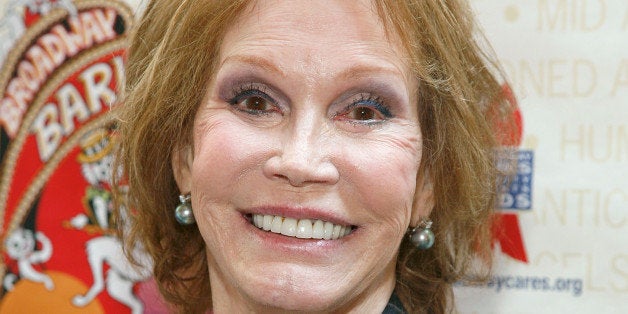 I used to watch "The Mary Tyler Moore Show" on Nick at Night whenever I would visit my grandmother on summer vacation. I still have the lyrics to the title credits memorized. They evolved over time. Early on it went, "You might just make it after all." As the show went on, more women continued entering the workplace and Mary Richards's career in journalism in the 1970s began to flourish, they were changed to the more optimistic, "You're gonna make it after all." I remember telling my mother that for the series finale they should have definitively proclaimed, "Congrats, you made it after all!" instead of leaving us hanging. I also told my mother that I liked her better as Mary Richards on "The Mary Tyler Moore Show" than as Laura Petrie on "The Dick Van Dyck Show" citing that Laura Petrie "cried too much." Meanwhile, Mary Richards would go to bat. Joan Jett and the Blackhearts doing a punk cover of her theme song is totally justified. Those summers, as well as watching "Murphy Brown" with my mother, certainly have impacted the way I think about women and I hope my clients can see that. I'm positive that I'm a better makeup artist because of it.
I'm sad that she died today, though we should note that she lived a long life, fought through various health problems, and had an amazing career. On camera, and behind the scenes, she became an iconic example of a strong, intelligent, glamorous, humorous, and independent woman. Just days after the Women's March gathered well over 3 million people on the low end of international estimates, perhaps we can think of what Mary Tyler Moore contributed and consider that she's passing us the baton.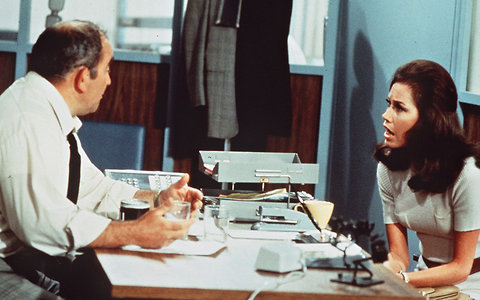 The best way to honor the death of a celebrity, or anyone for that matter, is to think of their influence on the causes they supported, and support those ourselves. If you want to see more women achieving equality in the workplace, donate money, time, or gently used work attire to Dress for Success (I used to volunteer there doing makeup lessons for women with upcoming job interviews before I went into work. Bobbi Brown Cosmetics donated thousands of dollars worth of products to just the women I sat with, and I can't imagine how many others). She lived with type 1 diabetes and was the International Chairman of the Juvenile Diabetes Research Foundation. As a vegetarian and the co-founder of Broadway Barks with Bernadette Peters, she was also a huge animal rights advocate and responsible for greatly reducing the number of euthanized animals in New York City. According to the ASPCA, with 7.6 million animals entering U.S. shelters every year and a third of them euthanized, what better way to continue her fight than to adopt an pet, tell your elected officials to follow in Los Angeles's footsteps and ban the sale of cats and dogs in pet stores, or donate to Broadway Barks, the ASPCA, or The Humane Society ?
The theme song to her show went, "Who can turn the world on with her smile?" I mean, her... obviously. But starting today, why not us?
"She only wanted to play a great character, and she did so. That character also happened to be single, female, over 30, professional, independent, and not particularly obsessed with getting married. Mary had America facing such issues as equal pay, birth control, and sexual independence way back in the '70s." -Virginia Hefferman, The New York Times
Calling all HuffPost superfans!
Sign up for membership to become a founding member and help shape HuffPost's next chapter