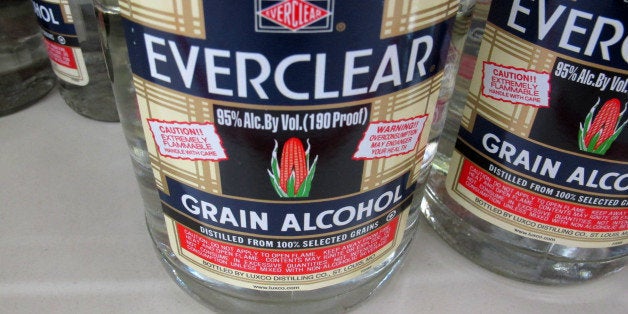 Grain alcohol, the cheap, potent booze that has been a staple at college parties for generations, could be outlawed in Maryland as university presidents press lawmakers to ban it.
Maryland senators voted Wednesday to forbid the sale of grain alcohol that's at least 190-proof, which contains 95 percent alcohol. A key committee chairman expects to move the bill to the full House of Delegates for a vote, giving the bill its best shot at passage in years.
Sometimes marketed as moonshine, colorless grain alcohol can be twice as strong as vodka and has been outlawed in at least a dozen other states. It's long been a mixer for the high-octane fruity concoctions whipped up by young drinkers, but in recent years has become a target of efforts to curb binge drinking on college campuses.
"It really should not be for human consumption," said Frostburg State University President Jonathan C. Gibralter, who has drawn national attention for his hard-line, anti-alcohol stance. He called it an "extremely dangerous product" and warned that "most of the time students don't even know they're consuming it."
But retailers and industry representatives say this generation of college students regards grain alcohol as a novelty, not to be consumed regularly, and that it's being unfairly blamed for other societal ills.
"Yet again, the alcohol industry is being blamed for a problem it didn't create," said David Marberger, president of the Maryland State Licensed Beverage Association. "Next year, what are they going to do? Introduce a bill to ban 180-proof?"
University presidents argued that banning "extreme strength" alcohol would reduce sexual assaults and help change a culture that glorifies drinking. A recent study showed about one in five Maryland college students meets the criteria for alcohol abuse, and 83 percent of underage students drink alcohol.
Gibralter led a coalition of college presidents, including the superintendent of the U.S. Naval Academy and the presidents of the Johns Hopkins University and Towson University, in urging lawmakers to ban grain alcohol.
"This is a small step we can do to improve to safety," said Sen. Richard Madaleno of Montgomery County, a Democrat who sponsored the bill approved by the Senate 37-10, primarily along party lines.
House Economic Matters Committee Chairman Dereck E. Davis supports the ban and said he would be "surprised" if his committee didn't vote for it. He said he was swayed by a Johns Hopkins University representative.
The Senate has twice approved the ban in past years, but the bills died in the House committee.
College students who are binge drinkers are 36 times more likely to drink grain alcohol than non-binge drinkers, said David H. Jernigan, the director of the Center on Alcohol Marketing and Youth at Johns Hopkins' Bloomberg School of Public Health.
"We found very few kids who are drinking grain alcohol for a casual nip at dinner," said Jernigan, who helped study the issue for a consortium of university officials. "This is as strong as you can get. There is no product that I know of higher than this. This is the outlier."
At the University of Maryland, College Park, sophomore Sarah Wagner said girls are commonly unaware of what is in a mixed drink at a party. Regardless, she predicted drinking on campus would be undeterred by a grain-alcohol ban.
"I think they'd definitely find another type of alcohol to binge drink on. They would just add more to make it stronger," Wagner said.
Some retailers played down the popularity of grain alcohol.
Eddie's Liquors in Charles Village serves a large Johns Hopkins student clientele and sells about a case of grain liquor every two weeks. But Chris Morawski, an Eddie's shopkeeper, said sales pale in comparison to vodka, which moves roughly two cases a week.
Morawski said grain alcohol is usually served in punches as a gimmick. Customers will see it on the shelf and point it out to friends, he said, but once they've tried it, they usually won't buy another bottle. He warns those who do to prepare for a rough hangover.
"Have fun waking up in the morning," he said.
Marberger said the licensed beverage association doesn't plan to fight the grain alcohol ban because the product represents such a small portion of sales.
"No one is going miss tremendously the sale of grain alcohol; there's not a whole lot of it," Marberger said. Still, he added, "we're not thrilled about it either."
Marberger said his store, Bay Ridge Wine & Spirits in Annapolis, sells about 30 cases of grain alcohol a year, primarily to people making cordials like limoncello at home. Or, he said, to people who are storing their boats for winter and use it to flush out the water lines.
Sen. Ed Reilly, an Anne Arundel County Republican, said he voted against the ban "not for lack of love for our college students."
"This bill is like pulling a hair out of your head when you really need a haircut," he said. "It's symbolism over substance."
Reilly brought a bottle of Everclear into the Senate chambers for the debate and pointed out college students could still get other strong liquors, including Bacardi 151, a rum named for its 151-proof alcohol content. He suggested that instead of restricting sales of booze, the state should bolster alcohol education: "We need to get to the heart of the matter."
Luxco, which makes Everclear, sells two versions -- 190-proof and the slightly weaker 151-proof that is legal in some states that outlaw the stronger one. Virginia, West Virginia and Pennsylvania are among the states that forbid the stronger version.
A Luxco spokesman referred questions to the company's president, who was unavailable to comment.
Sen. Karen Montgomery, a Democrat from Montgomery County, argued that grain alcohol, often poured into lemonade, fruit punch or watermelons, contributes to sexual assault of women. "This a dangerous alcohol," she said.
Shanna Cooper, who owns the MoonShine Tavern in Fells Point, said the grain alcohol she sells is all below 125-proof.
"Once you start pushing above 125, it tastes like rubbing alcohol," she said. Cooper said she hopes legislators won't ban grain alcohol entirely, because some of her moonshine is comparable in alcohol content to mainstream whiskeys.
But she understands why the state would want to take high-concentration grain liquors off the shelves. The MoonShine Tavern's most popular drink is a Carolinian concoction with vanilla, cinnamon and nutmeg flavors called CatDaddy. It's only 80-proof.
"You can still taste it," Cooper said. "You can take a shot of it, and it doesn't kill you and leave you shivering."
Baltimore Sun reporter Quinn Kelley contributed to this report.
(c)2014 The Baltimore Sun
Distributed by MCT Information Services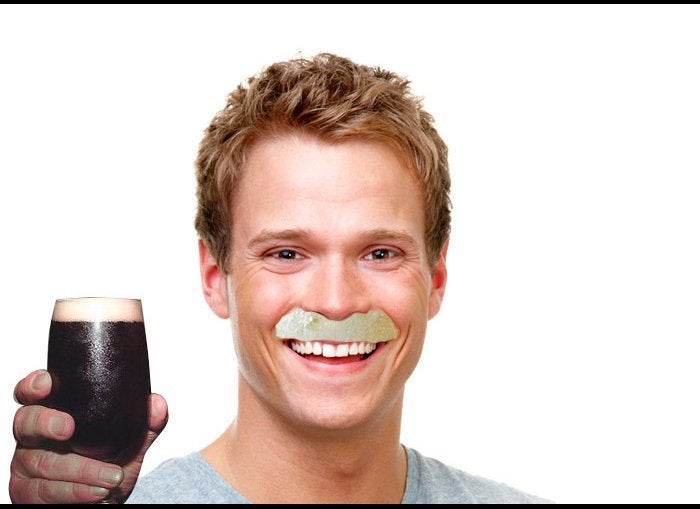 The Complete Guide to Drinking Beer for College Students
Popular in the Community