As part of a project to raise money for chess schools and clubs, independent publisher Mongoose Press has just released an anthology of chess fiction entitled, Masters of Technique. All the short stories in Masters were donated, editor Howard Goldowsky contributed his time and Mongoose intends to recoup only the costs of publishing and distribution; net profits will go to selected schools and clubs.
Don't think you would be greatly interested in stories about chess? Well, you might be surprised.
The lineup of authors is excellent, including bestsellers like Stephen Carter (The Emperor of Ocean Park) and Katherine Neville (The Eight), and literary lights such as Wells Tower--who was recently selected by The New Yorker for their "20 under 40" list--and Paul Eggers, whose short fiction has garnered an NEA grant and a Peden Prize, among others. (Full disclosure: I also contributed a story, which does drag down the literary wattage a tad.)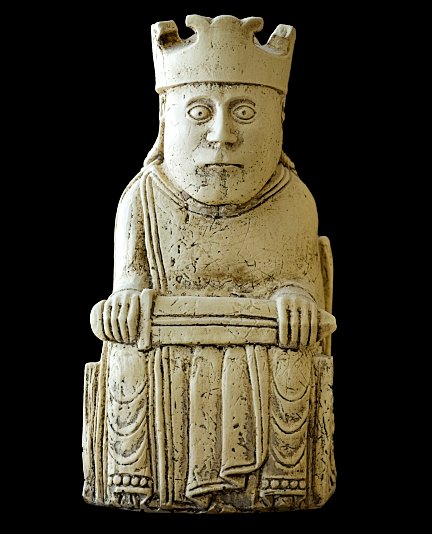 And while each story in the anthology incorporates chess in some fashion, none makes a fetish of it. In fact, it would be just as accurate to say that the theme of the stories is life, so varied are Goldowsky's selections and the manner in which each weaves chess into the narrative. They span the gamut from historical fiction, to horror, to mystery to the sort of work you would read in a respected literary journal like McSweeney's.
The volume opens with Katherine Neville's "En Passant," which imagines a meeting later in life between Charles Lutwidge Dodgson (aka Lewis Carroll) and Allice Liddells, the young woman who inspired Carroll's most famous work--Alice's Adventures in Wonderland.
Next up is Stephen Carter with a story titled "Samantha's Gambit." In it, the aforementioned Samantha--an 11th-grader with a penchant for black lipstick--has come to a troubling conclusion about her school's new math teacher: he's a demon. Her "gambit" is a dangerous means to prove the theory.
In the trey spot is Michael Griffith's "Zugzwang," which is a chess term that refers to a board position in which a player is penalized no matter what move he makes. Sam, the main character in "Zugzwang" may feel that way. A widower, retired pro wrestler and now manager of the parish dump, he has no way to relate to his teenage chess prodigy son, Wilbur.
The fourth story is "A Thinly Veiled Autobiography Regarding My Reasons for Giving Up Chess," by Paul Eggers. The title of the story says a lot about its theme, and the reader soon learns that the reasons mentioned involve the Vietnam War.
"Executors of Important Energies" by Wells Towers comes next. Towers drops us into a family drama involving the narrator, his step-mother, his estranged and now demential father--who eerily retains the ability to play chess while the rest of his personality is stripped away by an undiagnosed ailment--and a down-on-his-luck saxophonist turned chess hustler.
Patrick Somerville takes the "super hit six" position with "A Game I Once Enjoyed." The game is of course chess, but the story involves a specific contest between an ex-con who may or may not be wanted by the police and his 80-year-old neighbor Mr. Kartalopolous. Gin-drinking, pill-popping and a measure of redemption are also involved.
Edward Falco's "Smothered Mate" follows. In the story, two damaged souls who were in the audience at the time a Brooklyn coffeehouse was firebombed meet again over a chess board. (And, yes, if Falco's name sounds familiar, he is the uncle of Sopranos star, Edie Falco.)
Steven Levery serves up the next tale, "Steinitz," which provides a fictional account of the battle between the first undisputed chess champion of the world, Wilhelm Steinitz, and his successor, Emanuel Lasker. Alas, Steinitz loses more than his crown by the end.
Sportswriter, Michael Weinreb, who wrote The Game of Kings, a nonfiction account of a year spent with Brooklyn's Edward R. Murrow High School chess team, bats ninth with "The Curious Case of Sanjay Finch." As it happens, Mr. Finch is chess prodigy who appears just in time to help the coach of a high school team at the national finals.
John Wheatcroft comes next with "The Forfeit," which involves a match played in a chess club in World War II Honolulu between a pompous US Army major and a "derelict" old man.
The penultimate story is penned by Katie Kitamura. Titled, "Goodwill," it tells of a Christmas-time visit of Frankie, the narrator, to his parents' retirement home in Carson City, Nevada.
My story, "The Adventure of the Black Bishop," rounds out the anthology. Being a (somewhat) tongue-in-cheek Sherlock Holmes pastiche, it purports to chronicle the first instance of Holmes playing chess in the cannon of stories--and, ahem, the first time he "broke his habit of cold aloofness toward the fairer sex, and engaged in relations with women that more closely corresponded to the common pattern of behavior between men and women the world over."